Receive Focus insights straight to your inbox
As a new wave of technology sweeps through sectors across the world, access to big data and the ability to draw insights from that data has become a game changer.
Education is no exception. Globally, governments are harnessing the power of big data to personalise the learning process and measure students' performance.
Investec has a commitment to the UN Sustainable Development Goals. In an exploration to possible solutions, we are highlighting the complexity of the issues and curating a series of expert speakers who address the role technology can play in scaling solutions. 

In addition to this we are showcasing innovative business and funding models that help address the social and environmental challenges in new ways.
In South Africa, big data is changing classrooms through the Data Driven Districts project. 
The project was launched in 2012 through a partnership with the Department of Basic Education, that fully owns the program and system,  and the Michael & Susan Dell Foundation. Seven years later, it now works with 22,000 schools in eight provinces across South Africa.  
In the second instalment of Investec's Tech4Good event series focused on the UN's 4th Sustainable Development Goal of "access to equitable and quality education", Leigh Anne Albert, Programme Director at the Michael & Susan Dell Foundation, discussed the impact of data collection and analysis on the education system in South Africa.

In conversation with Investec Focus, she explains how the programme works, what kind of data is used and how it is improving education.

How does it work?
The Data Driven Districts project is assisting an already fragile education system that's battling a lack of resources and basic infrastructure.
"The Data-Driven Districts programme takes data out of schools' information systems and aggregates and visualises it in a way that it can be consumed easily by educators throughout the system," explains Albert.
The project centres around an online visualisation tool that puts quality data into the hands of these individuals who can make better decisions around how to improve the effectiveness for the education system. It allows educators to log in to monitor in real time educator attendance,
learner attendance and learner performance across critical subjects.
What kind of data is collected?
The data collected from the project is focused on getting a better understanding of who the learners are and how they are performing in the classroom. It is used to assess whether children and teachers are coming to school, how many learners there are per class and how well classes are doing.
With a pool of data that has details of over 11 million children, the information has also allowed teachers to identify learners that are struggling in the classrooms and need special attention.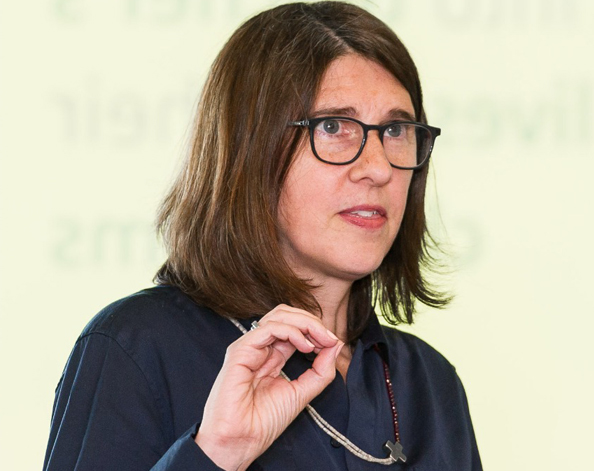 Leigh Anne Albert, Programme Director at the Michael & Susan Dell Foundation
In an education system where the resources are limited, something like this is really critical to ensure that the limited resources that are available are targeted to learners in most need.
The data can be used to inform policy and paint a picture of where resources in the education system are most needed.
"The data can be used for planning for a curriculum. Perhaps they're in charge of math curriculum for a particular phase, they can take a look at the data to understand where are the children most in need of extra help and support, and they can allocate their facilitators and resources to address the real gaps as opposed to guessing. They actually know based on the performance data."
What has been the impact?
Big data has been integral in improving education across the world. For example, it is fuelling insights for a World Bank initiative called the Systems Approach for Better Education Results (SABER) – a web tool that allows countries to collect and analyse information about their education systems, to benchmark themselves against other countries and to prioritise areas of reform.
Globally, an array of apps are being developed to ease the processes of education.
In South Africa, the large data sets from the Data-Driven Districts project are allowing educators to be more proactive. "The system can use predictive analytics to identify who are the learners or the children who are most at risk of not moving forward into the next year and educators around the country can take a look and say 'I've got classes of 60 children, these are the 5 or 6 I really need to give special attention to'."
"The big data is helping us to understand the big picture and where the really big gaps are and that can start to inform policy and areas where better allocations resource need to be, says Albert. "One of the things that data does is it brings people together. It gives them a common understanding of a problem and allows them to collaboratively start to build solutions that work."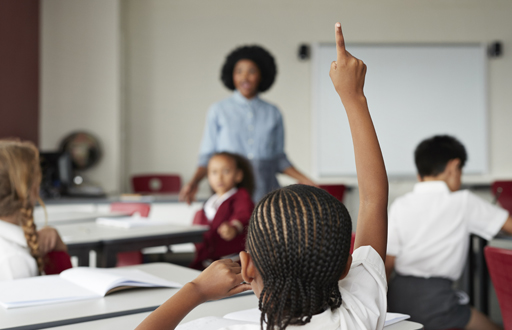 Technology is nothing without humans
Seven years since its establishment, Albert is proud of how the Data-Driven Districts programme is now a global use case for data-driven education. "South Africa has actually come a remarkably long way. We're using data, consuming data, building a really strong culture and valuing data, and that's something that should be celebrated."
The Michael & Susan Dell Foundation recently released a report entitled "Beyond the Numbers" – that looks at the challenges and opportunities facing ed-tech in South Africa, and provides seven recommendations on how school leaders can continue to be data driven.
One of the ways to drive a data-driven culture, Albert believes, is to ensure that there is a strong public-private partnership when it comes to the introduction of technology into schools.  "Innovation is coming from the technology sector and collaboration is essential to ensure that investment that goes into education is targeted to things that the Department of Education really values and prioritises."
Technology is ultimately about helping people to live better lives and do better jobs.
"Teachers became teachers because they love and they're good at educating children, probably not because they're wanting to spend their time compiling reports and analysis.
"So let's use technology that's going to do things that will actually help and enable the teachers who are critical part of the education process. Technology should only supplement and make their jobs easier, not replace them."
About the author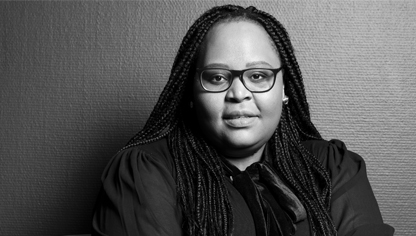 Lenyaro Sello
Digital content specialist
Lenyaro is a key member of Investec's Global Content team, based in Johannesburg, who focuses on relevant and topical issues for internal and external audiences including clients. She is a well-travelled multi-skilled multimedia journalist who previously held roles within eNews Channel Africa (eNCA) and Eyewitness News (EWN).