Receive Focus insights straight to your inbox
A 2016 report by the Progress in International Reading Literacy Study (PIRLS) found that 78% of grade 4 learners in South Africa cannot read for meaning. Nearly 13,000 learners from 293 schools were assessed, ranking South Africa last in a group of 50 assessed countries.
In an education sector that is beset by teacher incompetence, a severe lack of resources and support from many children's parents, our education system looks to be in crisis.

In an effort to tackle the issue of reading, many non-profit organisations are working on book donation programmes or mobile libraries. One such NPO is FunDza, that is spreading the love of reading and learning through a mobile app.
Investec has a commitment to the UN Sustainable Development Goals. In an exploration to possible solutions, we are highlighting the complexity of the issues and curating a series of expert speakers who address the role technology can play in scaling solutions. 

In addition to this we are showcasing innovative business and funding models that help address the social and environmental challenges in new ways.
In the second instalment of Investec's Tech4Good event series focused on the UN's 4th Sustainable Development Goal of "access to equitable and quality education" Mignon Hardie, Executive Director and Trustee of the FunDza Literacy Trust, discussed some solutions to the reading crisis in the country. 

Creating a reading network through technology
Most communities, especially in townships and informal settlements, do not have access to public libraries or even libraries at school due to lack of resources. However, according to ICASA, smartphone penetration is close to 80%.
Started in 2011, FunDza developed a book distribution programme that has supplied more than 120, 000 books and 275, 000 pocket booklets to learners but that is still a drop in the ocean, in a country with over 50 million people

To scale their impact, FunDza used mobile technology to reach a wider audience, increasing accessibility conveniently at an affordable rate and over the last eight years has served around 11 million mobi readers.

"With mobile technology there is a cell phone in thousands and thousands of pockets around the country and people can access us either through our app or through other third-party apps where they have access to our content as well," said Hardie. Content on the platform is updated regularly.

The project is not just about distributing reading materials, it's also nurturing young writers.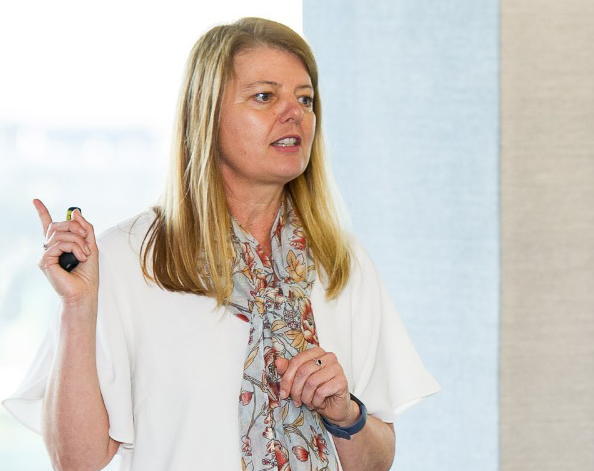 Mignon Hardie, Executive Director and Trustee of the FunDza Literacy Trust
It's not just about reading because we've also got space for young people to send in their writing so that they can get published. The FunDza Fans platform means that they send it to us, we edit it very slightly just to make sure that the grammar is correct and the punctuation is correct and then we publish it.
FunDza also works in partnership with different organisations around the country delivering far more academically-focused programmes to encourage reading either inside a classroom or as part of an after-school programme. 
200 000
FunDza unique visitors every month
Impact on communities
The NPO has built a FunDza Family network that promotes reading and writing to 120 informal reading clubs, under-resourced schools, community libraries and youth development initiatives.
The FunDza Fans mobile programme reaches over 200 000 unique visitors every month offering new content daily, while the FunDza Friends project assists government and other non-profit organisations with literacy solutions.

These programmes are changing the narrative around reading and literacy in communities around the country.
"One of the biggest comments we get from young people, once they have started with our programme, is they didn't realise that reading could actually be fun.

"Now, suddenly they can see that there is something meaningful and there's something in it for them and it's not just about academic success either but it is about personal development and learning something about themselves and about their lives," says Hardie.

It's not only about reading and writing, but the programme uses locally relevant content to teach life skills to youngsters who are battling the odds in their communitie

"We cover so many issues and topics that young people are facing, so it is a way for us to help them to navigate their own futures in the choices that they make and to interrogate those choices and maybe to get ideas on how to do things differently."

About the author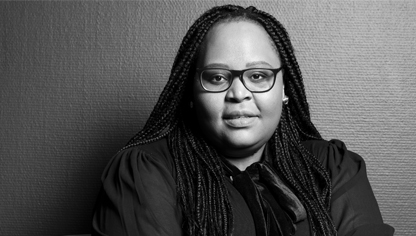 Lenyaro Sello
Digital content specialist
Lenyaro is a key member of Investec's Global Content team, based in Johannesburg, who focuses on relevant and topical issues for internal and external audiences including clients. She is a well-travelled multi-skilled multimedia journalist who previously held roles within eNews Channel Africa (eNCA) and Eyewitness News (EWN).