Welcome to our series of conversations, called "The Other Side", where we engage industry leaders in key conversations about their sectors and the challenges that they face.
The aim is to create a platform for industry leaders to have an open dialogue about their industries and, in so doing, provide valuable insights for other industries facing similar issues.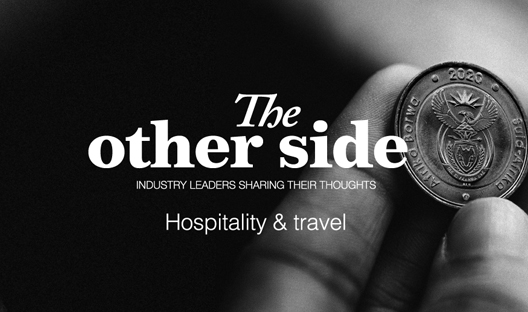 Part one: Hospitality and Travel
In our first conversation, Investec's Nick Riley is joined by Marcel von Aulock of Tsogo Sun and Rodger Foster of SA Airlink, who discuss the impact of the global pandemic on the travel and hospitality industries. 
Part two: Retailer and Landlord
The economic fortunes of retailers and property companies have always been closely aligned, so it's no surprise that the two sectors have taken a big hit during the lockdowns designed to curb the spread of Covid-19.
Part three: Mobile and Media
Access to reliable telecommunications has been one of the keys to keeping the economy going during lockdown. It will remain key in South Africa's future growth.
Get Focus insights straight to your inbox
Watch our Road to Economic Recovery webcast series