Receive Focus insights straight to your inbox
It's often said that you should hope for the best, but plan for the worst. Although a subject that most are reluctant to talk about, planning for your death is a crucial part of your investment journey, particularly in the context of intergenerational wealth. We asked Jonathan Hilliar, a financial adviser at Investec, and Sinenhlanhla Sithomo, head of Investec's life insurance business to explain the importance of life insurance. 
Listen to podcast
How important is life insurance? And what exactly does it cover? Jonathan Hilliar, a financial adviser at Investec, and Sinenhlanhla Sithomo, head of Investec's life insurance business explain the importance of life insurance. 
Am I too young for life insurance?

"There's a perception that life insurance is for old people, but this couldn't be more wrong. As soon as you are earning an income, you need to have an investment plan that incorporates a way to protect that wealth in the case of your untimely death or disability," explains Sithomo.
Why life cover and not a riskier instrument that could earn higher returns?
"Many people think life cover is irrelevant when you're young – that you're better off self-insuring and earning more on a riskier investment. The truth is, it would take you many, many years – like 40 to 50 years – to invest enough money to generate the cover that you would actually receive in the event of you passing away," says Hilliar.
"Basically you're paying a very small premium for a potentially very large pay-out if something adverse were to happen to you. Life insurance is really a cost-effective way to protect your wealth," says Sithomo.
Does life insurance just cover you in the event of death, or are there other situations in which it can pay out?
"South Africans sometimes forget that life insurance doesn't just cover you in the event of death. You can also take out insurance that will preserve your wealth and provide for your financial stability if you become critically ill or disabled. Protecting yourself in this way means that even if a disease or accident renders you unable to work, you will still have enough money to live the standard of life you are used to, and continue with your investment goals," says Sithomo.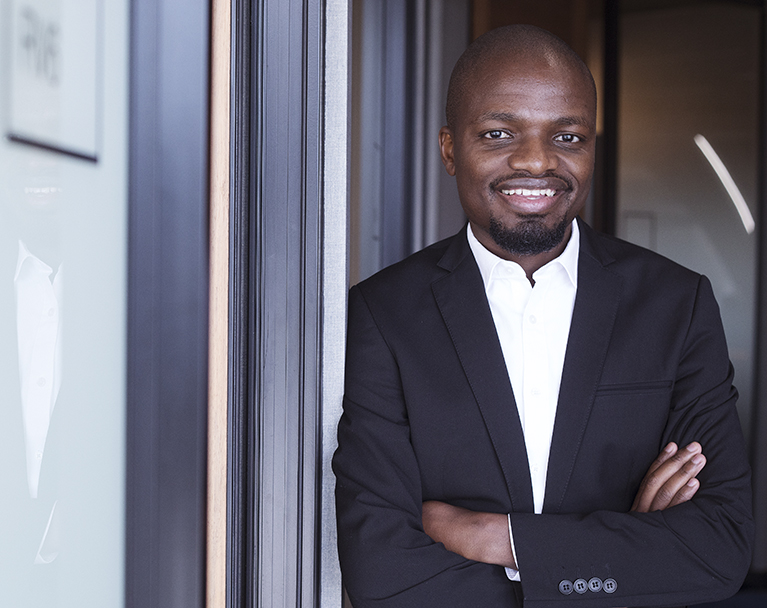 Sinenhlanhla Sithomo,

Life insurance business, Investec Life
I think severe illness and disability cover are insurance options that could, and should, be playing a bigger role in South Africans' financial plans. I think the biggest barrier to life cover is that people don't really understand how it works, and this can be very damaging to a person's wealth journey.
"Most people just think about life cover, death benefits and funeral cover, rather than thinking about the full solution different life insurance products can provide."
What are the tax implications of life insurance?
"Life insurance can be an effective way to preserve your wealth after you die, to ensure that your wealth is not eroded by estate duties, capital gains taxes or executors' fees but rather efficiently passed down to future generations," explains Hilliar.
"Life insurance pay-outs are tax-free across the board, so whether it's life cover, severe illness, disability or income protection, payouts are all tax-free.  However, depending on who the beneficiaries of your life cover are, the size of the pay-out and the structure of your estate, the pay-out may attract different taxes, specifically estate duty (which the beneficiary would be liable for).
"For example, if your life cover pays out to your estate, your net estate (including the life over pay-outs) can be estate dutiable at 20% up to the first R30 million, and 25% thereafter. So, you really have to be careful planning around how to structure your estate with regards to life cover pay-outs."
Should you just pick a life insurance product off the shelf?
"Life insurance is a very personal thing. It's very important to understand that every person's individual financial planning needs are different.  So there is never a one-size-fits-all recommendation, from a life insurance perspective, and your financial adviser or financial planner needs to understand your personal circumstances before he/she makes any recommendations. Too often I see a blanket approach to being taken to insuring young professionals and I think this can result in a potential wrong fit between a client and their insurance," says Hilliar.
"If you're shopping for a car, you don't just go out and buy the first car you see on the street. You must look at what's suitable for you. Are you after a high-performance car, a family car, or a fuel-efficient car? It's the same with life insurance. You need to pick products that are going to serve you in your particular phase of life and which align to your financial aspirations," says Sithomo.
More Investing insights from Investec Focus