Current position
CEO & Co-founder of ParkUpp, Johannesburg

Qualifications
Qualified CA (Bachelor of Accounting Science Certified Theory in Accounting from Wits)
Your top tip to young women graduates looking to enter the working world?
Make sure you don't "Reply All" on your emails! This was the mistake I made on my first day at work and I was embarrassed for a whole month! Even if you do make a mistake though, it's not the end of the world. Learn from it and laugh it off, you'll feel better afterwards.
Best piece of advice you've received about your career?
All our ideas are usually initially wrong, so your journey as an entrepreneur is about becoming less wrong about what you're doing and finding out how you can be right over time (according to 'The Subtle Art of Not Giving a F*ck' by Mark Manson)
CV advice?
Use Canva.com to design your CV - a mere word document is no longer enough to entice employers.
What book are you reading?
The Ego is the Enemy by Ryan Holiday
What podcast are you listening to?
Super Soul Sunday & The MetaPropcast (PropTech)

Palesa Moloi studied Accounting and qualified as a CA before returning to her passion for technology by creating a parking app that aims to alleviate parking issues across the world. She tells us how her education and involvement with the Startup School have contributed to her entrepreneurial journey so far.
Founded by some of South Africa's most successful entrepreneurs and supported by Investec, the Startup School offers online courses that are supported by experienced teams of education, coaching, and entrepreneurial specialists.


Did you always want to be a Chartered Accountant? 
Not quite. When I was six years old, my dad bought home this old, red cloth-covered book filled with inventions from the father of science, Galileo Galilei and Albert Einstein. I was fascinated. I also remember getting my first computer at a similar age. One day it crashed, and I saw all this code on the screen which made me curious to explore more.
In high school, I was asked what I wanted to become, and I replied, "I want to be a technologist". Everyone burst out laughing because at the time, the term wasn't so popular. Embarrassed, I tucked away all my books about science and tech, together with my keyboard and mouse, and was then channelled into accounting.
I do really value the CA qualification because it's taught me a lot about business, especially having had the privilege to get a sneak peek into different companies from various industries - numbers do tell a story. For me, accounting is retrospective, while science and tech are more forward-thinking and give you a canvas on which to solve some of the world's biggest problems. 
Failure redirected me back to my passion. I've learned over the years to embrace learning through experimentation and failing. I'm currently studying Machine learning and Artificial Intelligence through the Explore Data Science Academy - so I'm really excited to have the best of both worlds.

How did you come to join Investec's Startup School? 
I joined Startup School while I was doing my articles because I felt that I lacked an entrepreneurial perspective.
Coming from an accounting background, you account for transactions and see the paper trail without really knowing where it all started and the work that needed to be put in, in order to build the giant companies we see today. 
I was so blown away by the content of the programme. It helped me gain a new perspective on how you go about building a global brand. It felt like a mini MBA and I saw that I too can build an exponential organisation. It helped me expand my ambition and weave this into our company vision.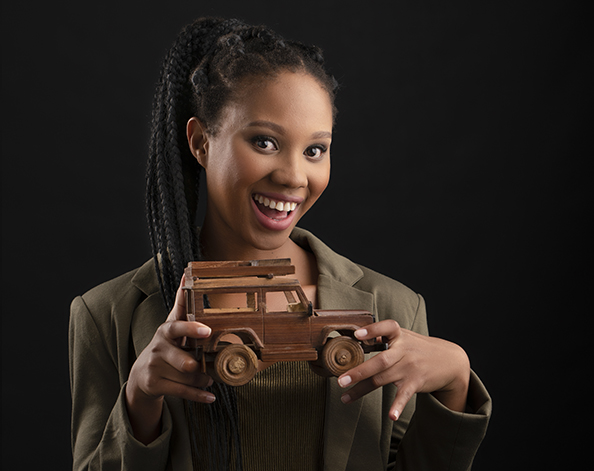 Palesa Moloi, CEO & Co-founder of ParkUpp
Never stop exploring, and learn from your experiences, books and other people.
Where did you come up with the idea for ParkUpp?

I started ParkUpp in 2016 while serving my articles working for the Auditor General of South Africa (AGSA). During my audit of the City of Johannesburg in Braamfontein (the 66 Jorissen Place building), which had very limited parking, I was sure that there were other buildings in the precinct nearby that had vacant parking spaces, as well as other businesses who were experiencing this lack of parking like we were. 
I roped in my co-founder Michael Savvides and our development team, Thabang Sithole and Jabu Kunene. Initially, we wanted to build a parking app that was going to improve the parking experience for shopping centres but since then our company has morphed.
This is what I meant by saying that we can start off with an idea that is most likely wrong, but then you go through an intuitive process to improve it by listening to the industry and figuring out what they need. 
Straight after Startup School we got into another incubator where we were able to pivot our business by looking at parking differently. So now ParkUpp is like the AirBnb of parking, where people with idle parking spaces can lease them out to people who need parking.

What is your vision for ParkUpp?
Parking scarcity is a global issue, from New York to New Zealand to the UK. Our vision is to unlock the world's safe spaces for everyone's vehicle. We want ParkUpp to be ubiquitous across the globe.
We are starting small in order to learn as much as we can to refine our solution. Once we are ready to expand into other geographical locations, we will do so with precision and experience.

What advice would you give other young women wanting to be entrepreneurs? 
Have no final form. Never stop exploring, learn from your experiences, books, and other people. Do not live in a box and say because you're a Doctor you need to do doctor-related things. See what other disciplines you can collaborate with - this is how the greatest innovations come about.
Got an idea you want to turn into a business? Apply to Investec's Startup School today.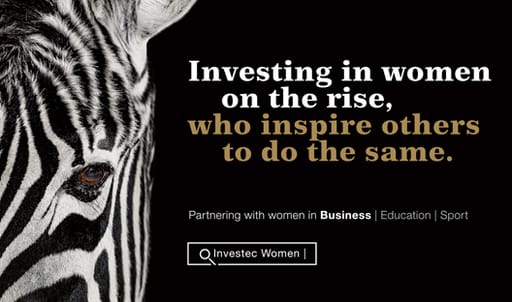 Women on the rise
Read more inspirational stories from Investec women in education.