Educational advice and lessons learned from exceptional women
While most would agree that education is a basic right, the reality is that for most South Africans, a good education is not a given. Here, some inspirational women who have been through Investec's various education programmes, talk about the lessons they've learned and the advice they'd give other young learners embarking on an education journey.
Take risks
Eighteen-year-old Ongeziwe Mali was the youngest player in the South African women's hockey team at the 2018 World Cup, which is a remarkable feat considering her humble beginnings.
"My parents battled financially, and so I didn't have things like sports equipment – my first hockey stick was from the lost and found at school," she says. But after showing obvious hockey talent at school and working hard at it, Ongeziwe attended the Investec Hockey Academy, and eventually landed a bursary to study occupational therapy at James Madison University in Virginia in the US. 
Her advice to other young women wanting to embark on big dreams after school is to take risks, and not to be afraid to make mistakes and learn from them. "If I could go back and advise my younger self, I'd tell myself to never give up," she says. "It's just a matter of being consistent – I would tell myself to just go out there and make the world your oyster."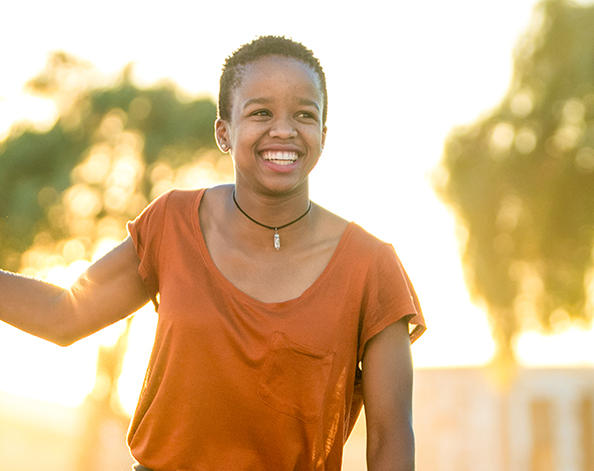 Ongeziwe Mali, Health Sciences student at James Madison University
Don't think that certain things aren't meant for you, because then you think they're impossible.
Strive for excellence
Marketing Manager Mmane Boikanyo heads up a team in the marketing department at TuksSport at the University of Pretoria. Her career has been built thanks to her resilience in the face of difficult circumstances early on, but through hard work, she received a distinction in Mathematics after being part of the Promaths programme, which led to a R10,000 contribution towards her university tuition. 
Mmane's advice to other women wanting to go to university and succeed in their careers is to strive for excellence – always. "Don't get distracted by things like gender inequality, ageism or racism, because what you deliver will be the true judge of your competence and potential," she says. 
Beyond where she is now, Mmane has ambitions to study for her Masters within the next three years. To this end, she advises other women to undertake ongoing learning in order to stay relevant and competitive within their careers. "What you know now might become irrelevant in five years' time, so you should always be open to acquiring new skills," she says.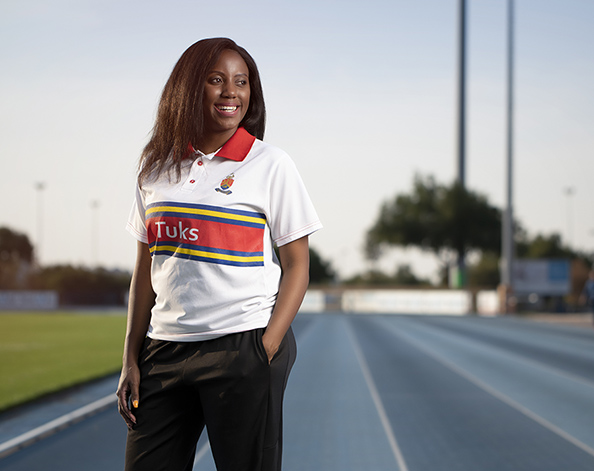 Mmane Boikanyo, Marketing Manager, TuksSport (University of Pretoria)
What you deliver will be the true judge of your competence and potential.
Love what you do
From her experience teaching at a rural high school in the Free State, Kate Groch was inspired to start the Good Work Foundation (GWF), which aims to lead a digitally empowered education model for rural Africa. Through technology, they're teaching kids to love learning – and then to pursue careers that they're really passionate about. "Out here, kids often haven't had the luxury of really looking at what they'd love to do, and where they would add the best value to the planet," she says.
But Kate believes that finding out what you love and then making that a career is the key to real success. "We've got young people who are studying Fine Art, which is not a normal thing to be studying from a poor community, because the typical mindset is, what's the job afterwards? But you don't just have to have a job – you can start a career." 
Kate's other advice to young learners is not to let their backgrounds define their future. "Where you're born is an important part of who you are, so hold onto that – but it doesn't define where you can go," she says. "So, don't lose where you came from, but don't let it hold you back."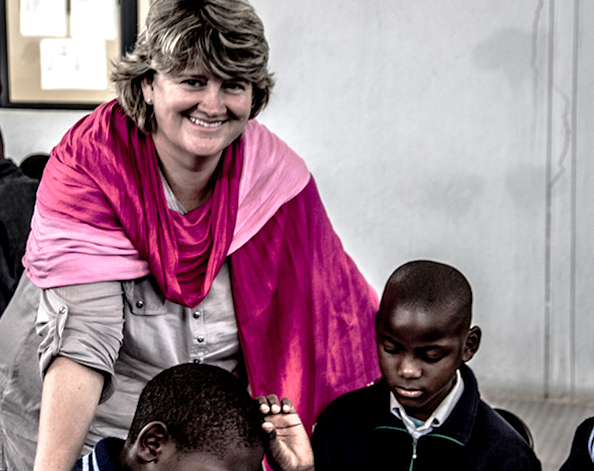 Kate Groch, CEO of the Good Work Foundation
Never assume what somebody knows, and never underestimate what they can learn.
Don't box yourself in
Entrepreneur Palesa Moloi qualified as a CA before returning to her passion for technology by creating a parking app, ParkUpp, that aims to alleviate parking issues across the world. In high school, she wanted to become a 'technologist', but instead, she was channelled into pursuing accounting. Upon qualifying though, she realised that she needed an entrepreneurial perspective if she was to pursue her dream. 
When it comes to advice for other potential female entrepreneurs, Palesa says that they shouldn't place limitations on what they think they can achieve. "Don't live in a box and say because you're a doctor you need to do doctor-related things - see what other disciplines you can collaborate with - this is how the greatest innovations come about," she says.
Palesa believes that technology and science are forward-thinking, giving you a canvas on which to solve some of the world's biggest problems. At the same time, she also advises entrepreneurs to see the gift in getting things wrong. "All our ideas are usually initially wrong," she says, "so your journey as an entrepreneur is about becoming less wrong about what you're doing and finding out how you can be right over time."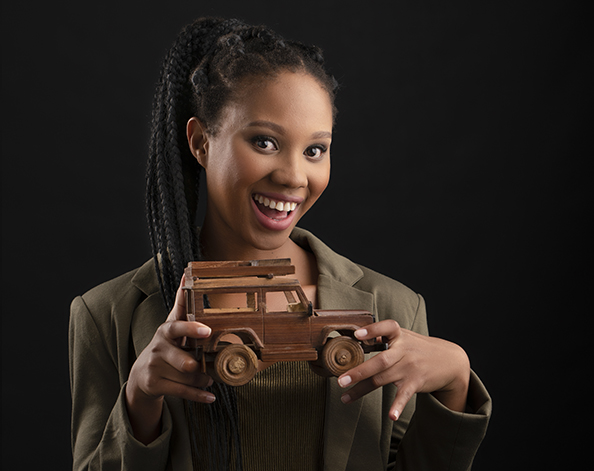 Palesa Moloi, CEO & Co-founder of ParkUpp
Never stop exploring, and learn from your experiences, books and other people.
Have the courage to pursue a passion rather than a job
Photographer Tshepiso Mabula is an alumnus of the Umuzi Academy who now works as a freelance photographer for BuzzFeed News in the US, while being based in Johannesburg. But given her upbringing in a small Limpopo village, it took a lot of courage to pursue her passion for photography as a career. "In the village where I come from, I'm literally one of the only people to pursue anything that's creative," she says. 
Through finding the courage to do this, Tshepiso has learned important lessons for other potential creatives: to keep your head up, and never ever compromise your beliefs – even if you're from a community where a creative career is not encouraged. "The fact that I've taken such a different path is almost inspiring for some people, because the possibilities are endless when you see that you can literally do whatever you want with your life," she says. 
Tshepiso also says that betting on yourself is key to succeeding – whether it's wanting to go to university, succeed in a career or start a business. "When you take the decision to bet on yourself, everything else is bearable, because in the end, all the hard work and tears are going to culminate in success," she says.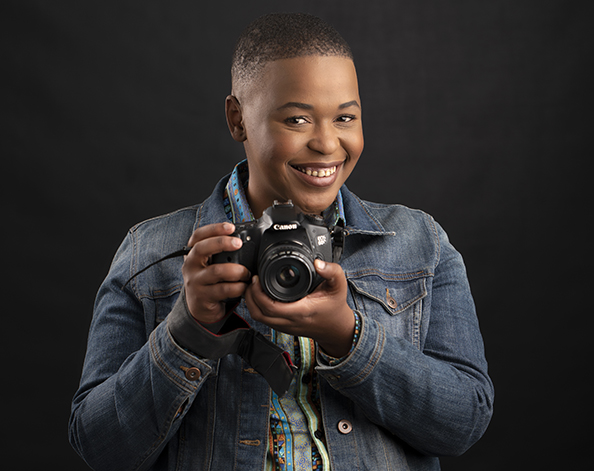 Tshepiso Mabula, Freelance photographer for BuzzFeed News
Stay true to yourself, and be unapologetic about the belief that you can succeed with your work.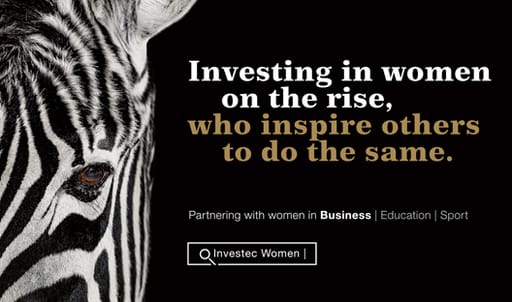 Women on the rise
Read more inspirational stories from Investec women in business and sport.