WATCH VIDEO: Investec Joint CEO, Fani Titi, affirms Investec's commitment to supporting and promoting women inside and outside the organisation.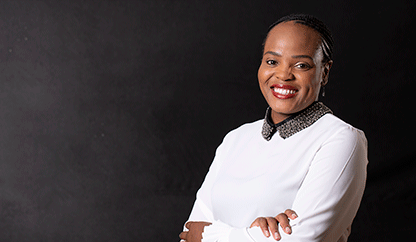 Nonhlanhla Mayisela
CEO, Izandla Property, powered by Investec Property and Investec Property Fund
Ensuring meaningful and equitable representation in the property industry


Advice from Investec women on their rise to the top
Annabel Bishop
Chief economist, Investec SA
"Just get on and do it. High quality deliverables speak for you, it makes gender irrelevant."


Zintathu Nqweni
Head of institutional sales FICC flow, Investec SA
"Stay true to who you are. Show up as your true authentic self. Walk your own path. Create your own story. There's no one else like you. That's your superpower."


Michelle Raw
Legal advisor for specialised finance, Investec SA
"When an opportunity arises, make an informed decision and then take the bull by the horns and don't give up!"

Maxine Gray
Operational risk manager, Wealth & Investment SA
"One of the most important things in life, and at work, is to know your worth and what you stand for and to never let perceptions hold you back. Take a risk, it might just pay off."

Kifesha Singh
Team leader, Private Banking SA
"The world will respect and value you, once you respect and value yourself. Navigate life with humility, authenticity and a comfortable level of vulnerability… you will succeed!"

Niki van Wyk
Company secretarial, Investec SA
"I live by a Richard Branson quote: 'If someone offers you an amazing opportunity and you are not sure you can do it, say yes then learn how to do it later'."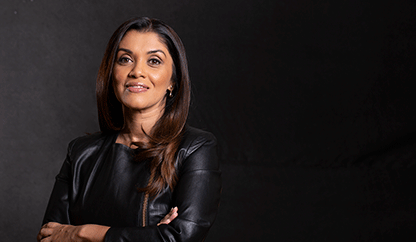 Rufaida Ismail
Head of payments, Investec SA
Fill up the room. Claim your space.


Sasha Dikotla
Investec bursary recipient, St Mary's Hockey Foundation 2019
Finding confidence through sport


More inspiration from Investec women on the rise
Melanie Humphries
Regional head Pretoria, Investec SA
"I have learned to let go of my 'working mom' guilt – my son's class prefer Woolworths cupcakes to home-baked gluten-free ones."

Soraya Theron
Settlements, Investec SA
"Never underestimate your worth to your organisation. Being a total introvert, it was very difficult for me to speak up, but at Investec, I realised that I have a voice and that my opinion matters."

Marle van der Walt
CFO Specialist Bank SA
"The most valuable lesson I have learnt over the years is to surround yourself with good people and then to trust them."

Kathryn Farndell
Head of compliance, Investec SA
"Often you're the only one getting in your way. Tenacity pays off, stay with it."

Shabhana Thaver
Head of central services IT, Investec SA
"Having my KZN colours in Karate drives my fearless attitude. Being resilient will strengthen the 'force' within you!"

Kerry Otto
Head of business transformation and integration, Investec SA
"Find someone in our business that you really admire and learn from them. Having regular feedback and support has helped me immensely."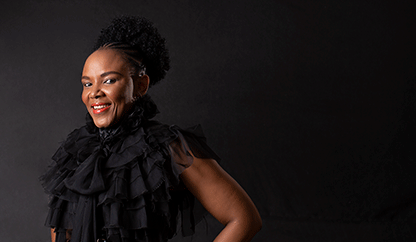 Makoena Mabusela
Aviation finance consultant, Investec SA
Using her success to positively impact others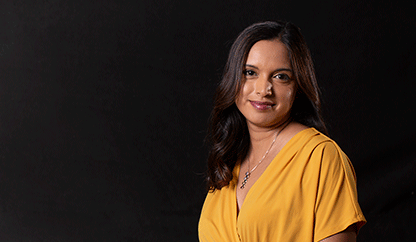 Devina Maharaj
Head of digital, Investec SA
Bringing business sense to the world of technology


Alexandra Nortier
Joint head, Wealth Management SA
Embracing women being women 


Phangisile Sibeko
CSI consultant, Investec SA
"A  powerful woman is not made to fit in but rather destined to stand out. So go ahead, unleash your inner beast and show the world who you are and what you're capable of."

Unathi Boniwe
Head of brand, Private Banking SA
"As nurturers we should learn to lift others as we rise so as to create a strong network of independent and hard-working women"

Nicola Rowbotham
Head of technology and operations, Investec Life
"Too often as women we feel that failure is the opposite of success. It's not, rather it's part of success."

Robyn Watermeyer
Finance consultant, Structured Property SA
"Get up, get out there and make a difference wherever you are. Network. Graft. Be present.  Own your space. Move and be moved, but most of all, be humble and remain positive."


Women on the rise: read their stories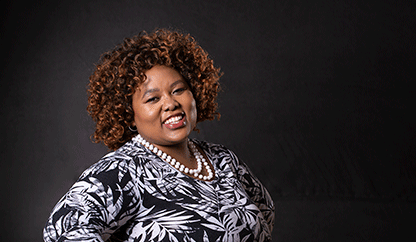 Nkoko Petronella Mtolo
Maths teacher – Investec Promaths beneficiary
ISASA teachers bursary beneficiary
Inspiring children to reach higher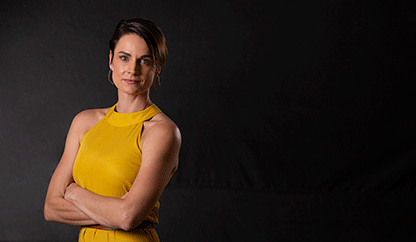 Candice Gilbert
Head of marketing, Investec Life
Learning life lessons from competitive sport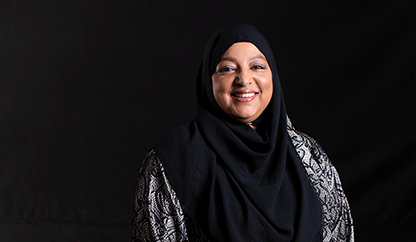 Farieza Essop
Investment executive, Khulasande Capital
Harnessing the power of change


Insights from Investec Focus