Current position
Studying Health Sciences (Majoring in Occupational Therapy) at James Madison University in Harrisonburg, Virginia, USA

Your top tip to young women graduates looking to enter the working world?
It is crucial to keep your LinkedIn profile up to date, because it is a way of selling yourself to businesses globally.
What advice would you give other students?   
Take risks, and don't be afraid to make mistakes and learn from them. Just have fun – but don't forget your priorities. 
Your favourite inspirational quote:
"Deep within you lies a seed of greatness, waiting to be germinated."
For Ongeziwe Mali, hockey is her special talent: after participating in the St Mary's Investec Hockey Festival, she attended the Investec Hockey Academy, which provides a high-quality environment that sets a new standard in hockey training and tuition, enabling its participants to reach their full potential as players and coaches.
She was then selected to join the South African Women's Hockey Team. At the age of 18, she was the youngest player on the national side and played against Germany in the 2018 World Cup opening match in London. She talks to us about how her hockey career has progressed, and what it's taught her about life.
Ongeziwe is a woman on the rise
You grew up in New Brighton, a small township in Port Elizabeth. How did your upbringing affect who you are now?  
My dad was a pastor, so we lived in a Mission on the church property with a huge backyard. I've always played a lot of sport with my friends – even in the rain – I always loved it. But my parents battled financially, and so I didn't have the things that I always wanted to have like sports equipment – my first hockey stick was from the lost and found at school. But this pushed me to work harder for these things, for myself and for my parents. 

How old were you when you started playing hockey – and what drew you to it?
I was ten years old (grade four) when I started. I played a lot of sports as well as hockey back then, including athletics and soccer – I actually played for the guys' team. But when I was in grade seven, I made the EP U13A team, and then I realised that this may be the sport that I'm made for. 

How did your hockey career progress? 
From then on, I made all the A teams at school, and the highlight was actually when I made the Eastern Province U16A team when I was 15, and then the U18A team after that. Around that time, a friend of mine made the South African U16A hockey team, and I didn't think I could do it. But I worked hard, and the following year I made the national team and went on to play at the 2018 World Cup.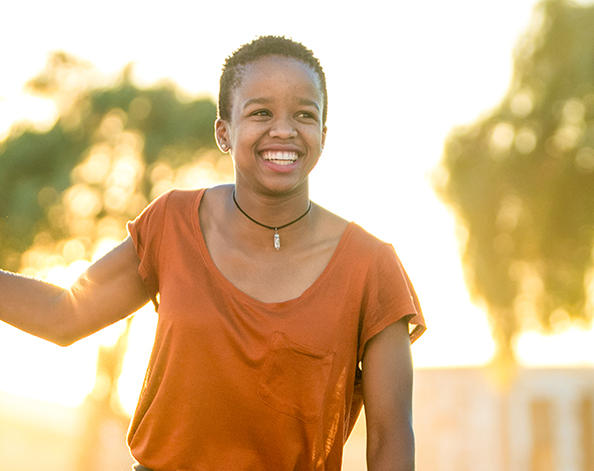 Ongeziwe Mali, Health Sciences student at James Madison University
Don't think that certain things aren't meant for you – because then you think they're impossible.
Why did you decide to study occupational therapy?
Through hockey, I got a bursary to study at James Madison University. It was a choice between studying microbiology and occupational therapy. When I got there, I decided on occupational therapy as it let me be around people more, rather than in a lab looking through a microscope. Occupational therapy is also a way of helping people, and maybe even helping them with life stuff that we have in common.

How has your experience been studying in the States? 
It was a really difficult time, especially the first semester. The culture and the way things are in the US is very different from South Africa. While the transition was hard, it also made me mentally stronger than I was before. It made me grow closer to God and my South African culture –although I was far away from the country itself.

If you could go back and speak to your 12-year-old self, what advice would you give her?
I would tell myself to never give up because there's something that God has in store for me. It's just a matter of being consistent. I would tell myself to just go out there and make the world your oyster. Don't think that certain things aren't meant for you, because then you think they're impossible. 

Where do you see yourself ten years from now? 
I'd like to attend the Olympics next year in 2020. And from there, I hope to work in the US as an Occupational Therapist, and then I do hope to come back to South Africa later on in life to share what I've learned.
About the author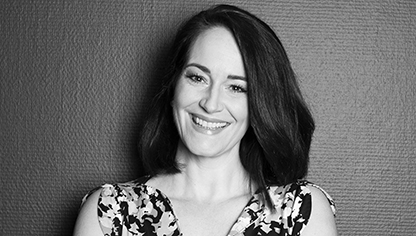 Caroline Edey-van Wyk
Brand Editor
Colloquially known as Investec's "storyteller," Caroline curates and produces all the content that underpins Investec's Out of the Ordinary brand promise. She works across the business but specialises in the areas of Sustainability, CSI, Sponsorships and HR. Caroline holds a Bachelor of Journalism degree in Political Science and Broadcasting - cum laude. Before she joined Investec she was a broadcast journalist at Sky News and eNCA.