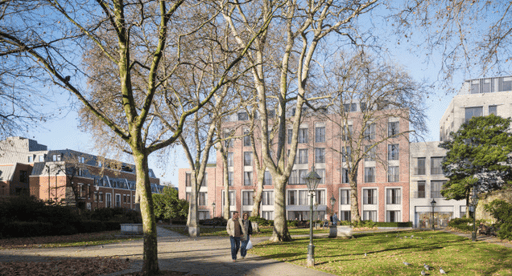 A £55m loan facility from Investec Structured Property Finance will support Auriens' development plans in the heart of London's Chelsea.
The new, high quality building will comprise of 55 residential apartments and in excess of 30,000 sq ft of state of the art amenity space, which have been specifically designed to meet the needs of those in later life.

The building will have fully integrated care and health facilities alongside a first-class restaurant, hydrotherapy pool, spa, gym, private members' club, café, gardens, library, consulting rooms and cinema. Bespoke care will be provided through a partnership with London's leading nursing and care provider, Draycott Nursing.
The development is timely with data released last month from the Office of National Statistics predicting that by 2045 a quarter of the population will be 65 or older, meaning housing solutions for those in their later years will be in short supply. Auriens has recognised this need for specially designed apartments to provide a luxe solution for those who want to live a full and active later life.
Future gazing
The development has been realised by a £200m investment, of which Investec has provided £55m, through a 24-month senior debt facility.

The specialist bank has supported Auriens throughout the process, as it recognises the need to invest in luxury platforms aimed at an older audience.
The balance of the financial commitment comes in the form of equity provided by private South African investment fund.
Simon Brooks, Investec's Structured Property Specialist understands how important it is to provide options for those who are in their later years.
"Luxury later life living is something which the American and Australian markets are doing extremely well. They also have aging populations and have started to create exciting and desirable solutions – the UK is following suit."
Within the UK's property sphere, whilst there is a definite need to address housing needs across the board, it is our belief that there should be as much focus placed on the top end of the market as there is currently for millennials, as only 2.8% of new property being built in the UK focuses on later living.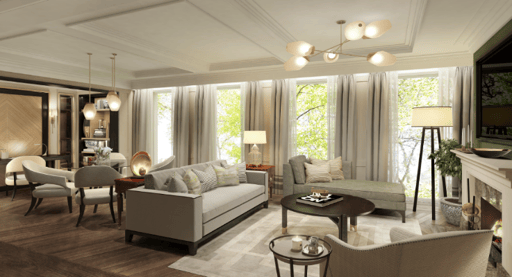 With a number of entrants looking to service this market we were impressed by Auriens integrated approach and close attention to detail across the board from the design of the apartments to unrivalled quality of care. The bespoke and innovative qualities that Auriens is looking to bring to the market mirror our approach to development financing and we look forward to this being the first of a number of similar deals moving forward.

Johnny Sandelson and Karen Mulville, Auriens' Co-Founders, commented:
"We're both passionate about finding solutions for those who are approaching later life, providing them the option of first class individually tailored care in beautiful surroundings. The purchase of the land is a milestone for Auriens and it wouldn't have been possible without the support and vision from partners such as Investec."
Ground breaking will commence onsite during the summer, with a target of opening the doors to residents at the end of 2019.
Meanwhile, Studio Auriens is set to open in mid-June. Located on Culford Gardens, the studio will offer prospective clients the opportunity to get a sense of the development, including details of the interiors designed by Richmond International. The Studio will also showcase new products and technology which will be incorporated into the apartments.
The Auriens team have also announced the recent appointment of Brendon Moss as Head of Development to support the next stages of the development programme. Brendon joins Auriens from Chelsea Barracks where he was Director of Development and will bring a wealth of experience to the team.
For more information, please contact auriens@tcs-uk.net or visit www.auriens.com
Notes to editors:
About Investec
Investec Structured Property Finance was founded in 1994, providing bespoke development and investment funding expertise for experienced property professionals. With specialist knowledge across the residential, commercial, mixed-use and student accommodation sectors, Investec partners with experienced property entrepreneurs with a proven track record. Financing typically ranges between £5m to £75m, with Investec taking a realistic and flexible approach to evaluating project costs. During 2016 Investec lent in excess of £500 million and anticipates a similar level of activity in 2017. 

For more information, explore our Real estate finance offering