Unlocking working capital flexibility boosts business resilience
The Covid-19 outbreak has brought unprecedented disruption to UK business, however, there is a feeling that businesses are just beginning to feel the longer-term impact on global supply chains and cashflows.
But with a raft of measures launched by the government combined with existing facilities provided by financial services, businesses do have the opportunity to grow. 
Elevated importance of working capital
Working capital is the lifeblood of companies. The ability to keep it flowing throughout the cycle is key to business continuity. As business conditions grow more uncertain, companies should holistically examine their working capital strategy to see where they can add value; generate new efficiencies and help fund new opportunities.
We recognise businesses' need for additional funding at different points of the buying and sales cycle and the importance of responsive and fully integrated end-to-end working capital solutions. At this time of elevated disruption, some companies will need to generate efficiencies if they are experiencing disruption to income and cashflow, while others will need to leverage assets and unlock liquidity to take advantage of opportunities in the current environment.
By harnessing the spectrum of asset-backed and debt solutions, companies can generate efficiencies, build resilience, and capitalise on opportunities to grow into the future. Whatever the challenge, a dynamic approach to working capital can unlock flexibility to support your business in meeting its objectives. 
Protect and optimise cashflow
Companies can address their working capital requirements by deploying a combination of financial tools drawing from asset-based finance, such as invoice financing, to protect and optimise cashflow. Fortunately, managing working capital solutions has also evolved rapidly, due to technology tailwinds, and focuses on tailored solutions that recognise the individual needs of companies. Investec will also always look beyond just the finances. We will take the time to understand the business and its individual growth projections. Due to our entrepreneurial background, we fully support various types of businesses, their unique requirements, wherever it is in the growth lifecycle.
Businesses can now tap into intelligent solutions that integrate with their finance system, enabling financial directors and CFOs to be in total control of working capital in real-time. Technology has also enabled seamless links connecting a customer's sales ledger data directly to bank systems. Meanwhile, cutting edge systems should also give a company granular detail, enhancing decision-making and operational capabilities.
This significantly reduces the administration burden on both sides, removing the need for a time-consuming reconciliation process at the end of each month and creating far greater clarity and transparency, as ledger movements are reflected in real-time on the lender's own platform. 
Unlocking multi-layered flexibility
With some providers, flexibility of funding can be extended further to create additional working capital through revolving credit facilities to pay supplier invoices earlier in the cycle, averting the need for expensive and often more labour intensive trade finance solutions while dynamically creating additional liquidity.
When combined together with the close and truly collaborative relationship provided by Investec, companies can achieve a single, multifaceted finance solution that supports the business by providing working capital to optimise cashflow throughout the trading cycle.
The critical importance of working capital liquidity is rarely more apparent than at times of crisis such as this. But this period also offers businesses an opportunity to take a step back and look at their longer-term approach to capital.
Not only can working capital create resilience in leaner times, it can also allow businesses additional liquidity to take advantage of opportunities that can sustain growth into the future. We believe that businesses across the UK will benefit from a partner with the capability to provide solutions across the growth journey and with the ability to deliver transformative capital solutions.
Client journeys - transformative solutions delivering growth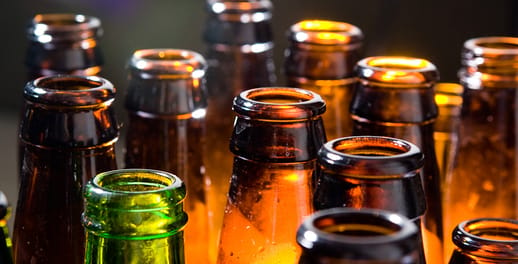 Hiver Beers - Crafting a cashflow solution through effective technology
Established in 2013, Hiver Beers is a growing, award-winning brewery based in London. Hiver have a passion for traditional British craft beers and source raw honey from independent urban beekeepers as a key ingredient, rather than as an addition for flavouring.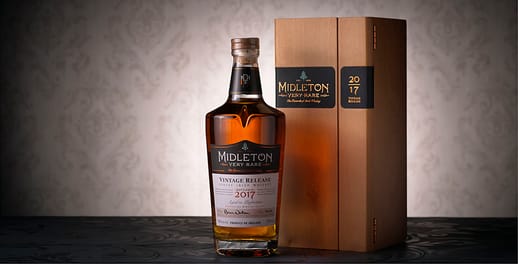 Allied Glass - Flexible finance for large growth
Allied Glass is a combination of two Yorkshire high-end specialist spirits bottle makers with a proud history from the 1870s. It moved into the spirits sector in the 1970s, when it built a strong reputation as a manufacturer of difficult-to-do and complex bottles. Allied Glass' biggest sector today is whisky, which by 2014 was about 60% of its product base.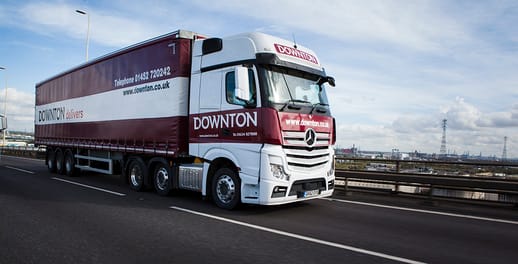 Downton - Delivering shareholder change and succession
Downton is one of the UK's leading privately owned logistics firms, with a strong reputation for quality and delivery – providing the flexibility of a local business but with national reach. The Downton family successfully built and developed the business from a single truck to now over 600 trucks and 1,000 trailers over the course of several decades. The majority of customers are blue-chip leading brands across a variety of sectors and include Dyson, Pets at Home, Fever-Tree and AB InBev UK.
Find out how our Flexible Trading Account can help your working capital needs