Investec has had a presence in Liverpool since 1827 and the current office head is Carl Cross, who joined the Investec Wealth & Investment in 1995 and has responsibility for the business across the north of England. Despite changes in the world around us, he's aware that when it comes to wealth planning and investment management, the role remains the same – to help you navigate life's journey; to achieve financial freedom faster; unlock more opportunities and bring you the peace of mind of knowing where your money can take you. 
During the pandemic, it has been challenging for us all to connect with friends and colleagues. How important is it that we continue to be able to share experiences such as the latest Liverpool Philharmonic Orchestra performance with our clients?
Relationships are at the heart of our business and we will always take opportunities to bring people together in the ways we're able to; we know it's more important than ever before.
I'm thrilled we were able to share the recent concert from the Liverpool Philharmonic Orchestra. With this sponsorship we have been able to support the talent that exists within the local community – it's a community that we have served for many years.
What concerns and aspirations have clients shared with you during the last year and how is the Liverpool office helping to support them?
We provide wealth planning and investment management to clients in Liverpool and across the UK and it's the direct relationships between our wealth managers and clients that enables us to understand their needs in detail.
Fundamentally, our priority is helping clients achieve their life goals and during the pandemic we heard that many of those goals had changed. They also had new concerns.
Firstly, the economic volatility means clients want to know their investment portfolios are being carefully managed and that we are monitoring the impacts of issues such as inflation and central bank intervention on their wealth. 
Secondly, as we emerge from the pandemic, clients want to seize opportunities. They may want to start, sell or exit a business; create security for the next generation through estate planning; borrow against a portfolio to support a loved one; or move home and do so while considering the tax implications. We are well-placed to support these decisions, as well as connect clients with our colleagues at Investec should they have additional private banking requirements such as lending or FX.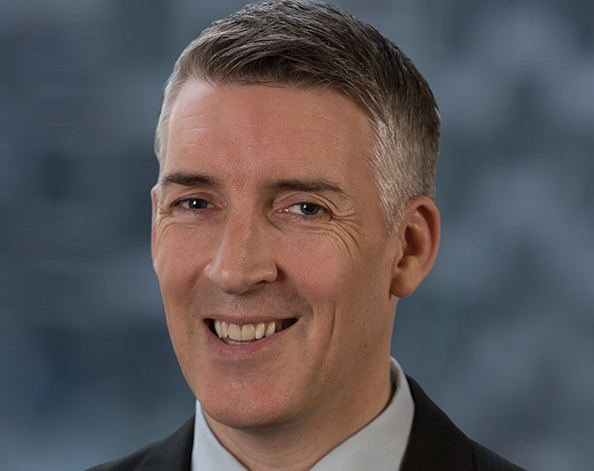 Carl Cross,

Regional Head, Investec Wealth & Investment
Fundamentally, our priority is helping clients achieve their life goals and during the pandemic we heard that many of those goals had changed. They also had new concerns.
What attention is being given to ESG during a time of social and economic disruption?  
Thankfully, Investec and Investec Wealth & Investment has always been committed to supporting the environment in which we operate and our mission statement reminds us we must live 'in society, not off of it'. We do this in a number of ways including managing our own impact on the world around us and supporting local causes.
We have a responsibility to preserve and grow the wealth that is entrusted to us over the long term and this means we integrate environmental, social and governance considerations into our investment processes too.
In addition, we have recently become signatories of the UK Stewardship Code which aims to enhance the quality of engagement between institutional investors and companies to help improve long-term returns and make sure that governance responsibilities are upheld to create a positive society. 
What's next for Investec Wealth & Investment?
We're very keen to bring together our specialists in financial planning and investment management so more clients are aware that we can work with them holistically.
We're also developing our Private Office capabilities to support clients and intermediaries. Our aim is to make sure we are the most efficient and valuable support we can be. While we're doing this, we will continue to have a positive impact on issues such as the environment, diversity and social justice. 
Do you have a message for clients or other individuals in our network as we move through 2022?
I would say 'thank you for your support'. We pride ourselves on being a high-touch organisation so please let us know if there's anything we can do to help, even if your query feels insignificant to you. 
If you don't work with us already and you'd like to have an initial conversation about matters relating to life stages, financial goals or investing, we'd love to hear from you. Often many people start discussions about their finances in later life, but it is always valuable to consider different needs – and even retirement or succession – as early as possible so you're prepared for change.
Investec Wealth & Investment (UK) is a trading name of Investec Wealth & Investment Limited which is a subsidiary of Rathbones Group Plc. Investec Wealth & Investment Limited is authorised and regulated by the Financial Conduct Authority and is registered in England. Registered No. 2122340. Registered Office: 30 Gresham Street. London. EC2V 7QN.