Get Focus insights straight to your inbox
The Investec Cape Town Art Fair 2018 offers visitors a bumper programme of offerings. But it is not the only game in town. Many galleries and institutions now shape their programme around this flagship event early into the South African art calendar.
Stevenson, for instance, has a remarkable solo exhibition by award-winning artist Kemang wa Lehulere, and Maitland Institute is showing new work by Nicholas Hlobo. For the enterprising, the fair week offers an abundance of things to do and see. This guide to eight artists points you to highlights.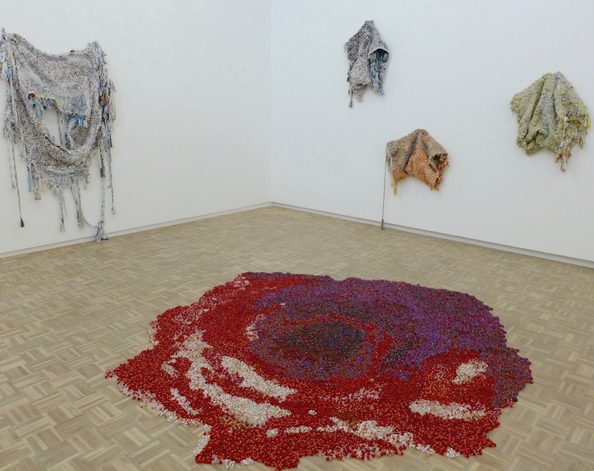 Where: Blank Projects booth in the Main Section of the Investec Cape Town Art Fair
Winner of the 2018 Standard Bank Young Artist Award for Visual Art, Cape Town-based Adams is best known for his materially inventive sculptures and wall-pieces made from braided nylon rope, cotton twine, beads, wire and found fabrics. His absorbing constructions create beauty from the leftovers of Cape Town's garment industry.
Viewers can additionally explore his concurrent solo exhibition at blank's gallery (10 Lewin Street, Woodstock), which features new wall- and floor-based installations.
Pictured: Installation view of Igshaan Adams's exhibition Al Latîf, blank projects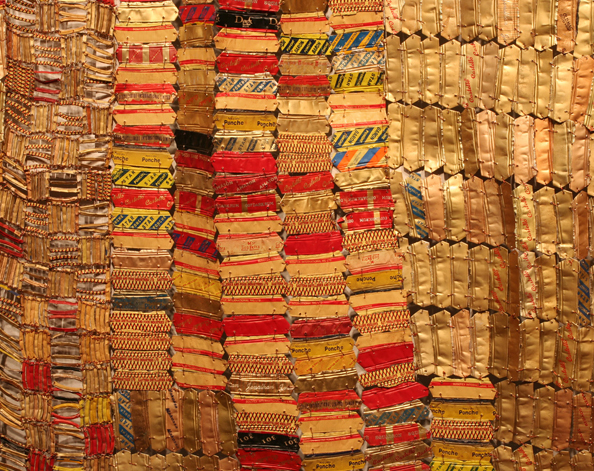 Where: South African National Gallery, Government Avenue, Cape Town
Born in Ghana but based in Nsukka, Nigeria, since 1975, El Anatsui is one of Africa's most influential contemporary artists. This exhibition showcases five of his celebrated tapestry-like installations, made from woven together pieces of discarded aluminium from Nigerian liquor bottles, and also includes archival objects from his studio.
Long represented by October Gallery, an exhibitor at ICTAF 2018, this exhibition is organised by the Goodman Gallery and Lagos-based curator Bisi Silva.
Pictured: Versatility (detail), 2006, Aluminium and copper wire, Fowler Museum at UCLA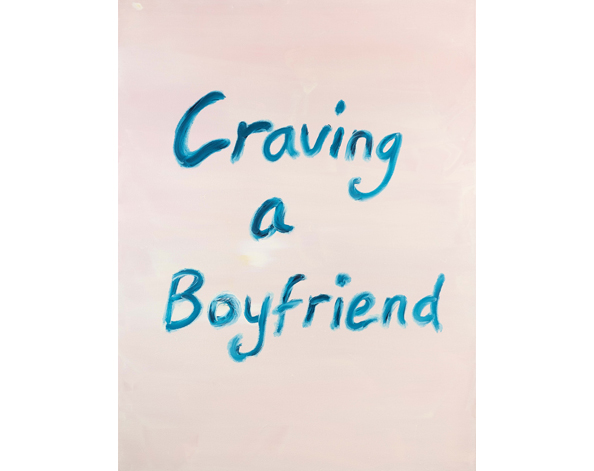 Where: Smith Studio booth in the Main Section of the Investec Cape Town Art Fair
Khoza's breakthrough came in 2016 when he presented an emotion-laden exhibition of recent paintings and works on paper at the Pretoria Art Museum. His career has been in overdrive ever since. Winner of the 2017 Gerard Sekoto Foundation Award, Khoza's paintings include smudged portraits and text-based pieces. "Sometimes, I feel no image can express an exact thought, and that is when I'll embrace text in the works," he says.
Pictured: Craving a boyfriend, 2017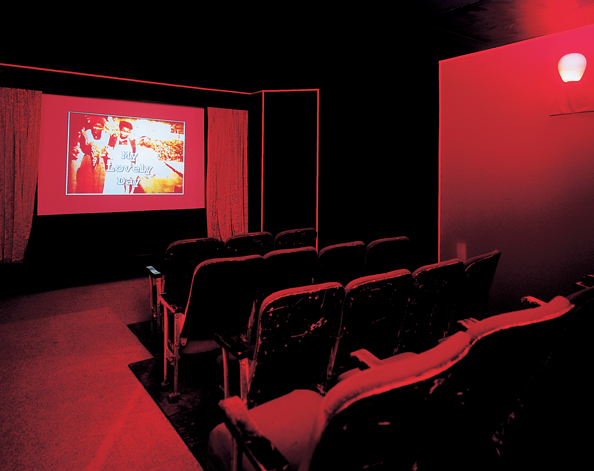 Where: Zeitz MOCCA's Centre for the Moving Image
In addition to her long-established and lauded career as a painter, Siopis is also an accomplished filmmaker. Her films imaginatively explore traumatic historical episodes in South African history and are made from edited fragments of found 8mm and 16mm film footage.
This is a True Story: Six Films (1997-2017) offers viewers a chance to see what has been an evolving and intermittent practice in one sitting. It includes the Africa premiere of Welcome Visitors: Relax and Feel at Home, a new film that looks at Louis Armstrong's 1960 visit to Southern Africa.
Pictured: My Lovely Day (1997), installation, mini cinema and 8mm film projection
Where: Whatiftheworld Gallery in the Unframed section of the Investec Cape Town Art Fair
Port Elizabeth-born Gqunta grew up surrounded by art, music and fashion – her grandfather, Mike Ngxokolo, was a visual artist and music composer. Now based in Cape Town, Gqunta forms part of an exciting wave of young artists redefining South African art through their socially minded practices. An installation of suspended beer bottles in Zeitz MoCAA typifies her approach to materials. Commissioned by ICTAF curator Tumelo Mosaka, Gqunta's contributes an installation about the everyday lives of ordinary women. 
Pictured: Untitled (Detail), 2016 Bed frame, beer bottles, wallpaper, and spray-adhesive 200 x 100cm 
Where: Whatiftheworld Gallery in the SOLO section of the Investec Cape Town Art Fair
Working in the tradition of important artists like Tracey Rose and Berni Searle, Siwani uses photography and sculpture to speak about black female identity. Her work is included on SOLO, a new section to ICTAF that this year focuses on women artists and is curated by Nontobeko Ntombela. Of interest, Siwani is also a sangoma (traditional healer), which raises fertile problems. Where her work as a healer demands that a lot be concealed, as an artist, her practice is concerned with revelation.
Pictured: amaKhoboka (Detail) 2016 Enamel bowls, green soap, rusted metal, wool and holy ash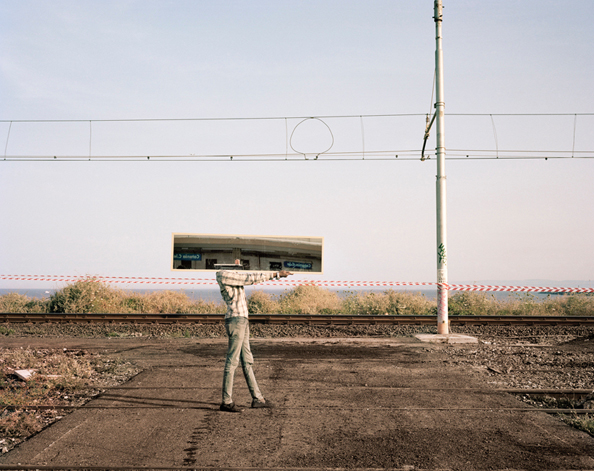 Tiwani Contemporary booth in the Main Section of the Investec Cape Town Art Fair
Petros, an Eritrean-born artist based in New York, is best known for his conceptually bold photographic work. Tiwani is showing his enigmatic portraits of figures in desert landscapes bearing rectangular frames. The work originated out of a research journey from Nigeria to Morocco, and onwards to Europe. Petros is a member (with Heba Amin) of the Black Athena Collective, which will be at the Museum of African Contemporary Art Al Maaden, Marrakech, later this month.
Pictured: Untitled (Epilogue), Catania, Italy, 2016 Archival pigment print, courtesy of the artist and Tiwani Contemporary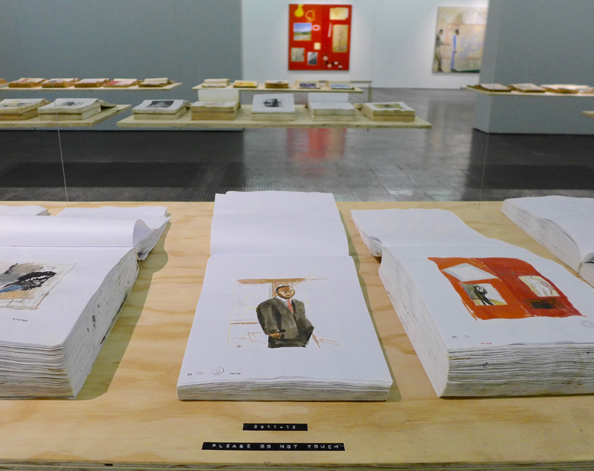 Where: SMAC Gallery, 145 Sir Lowry Road, Woodstock
This concurrent exhibition, organised by ICTAF participating gallery SMAC, offers a fascinating insight into the creative process of one of South Africa's foremost painters. In 1982, Stone made his first 500-page sketchbook to archive ideas for possible paintings. Now numbering 104, Stone's sketchbooks are where this accomplished landscape and figure painter first imagines his paintings. This first-ever public display of Stone's sketchbooks additionally includes 20 new oil paintings.
Pictured: Detail of Simon Stone's exhibition Cogs of Memory, SMAC
About the author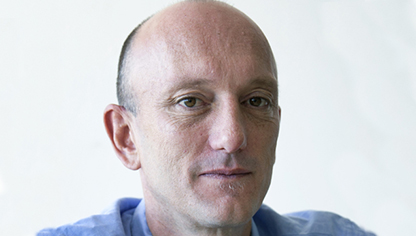 Sean O'Toole
Art journalist
Sean is a Cape Town-based journalist and editor. He's also a contributor to Investec Focus content for the Investec Cape Town Art Fair. He holds separate degrees in English literature, law, and creative writing.