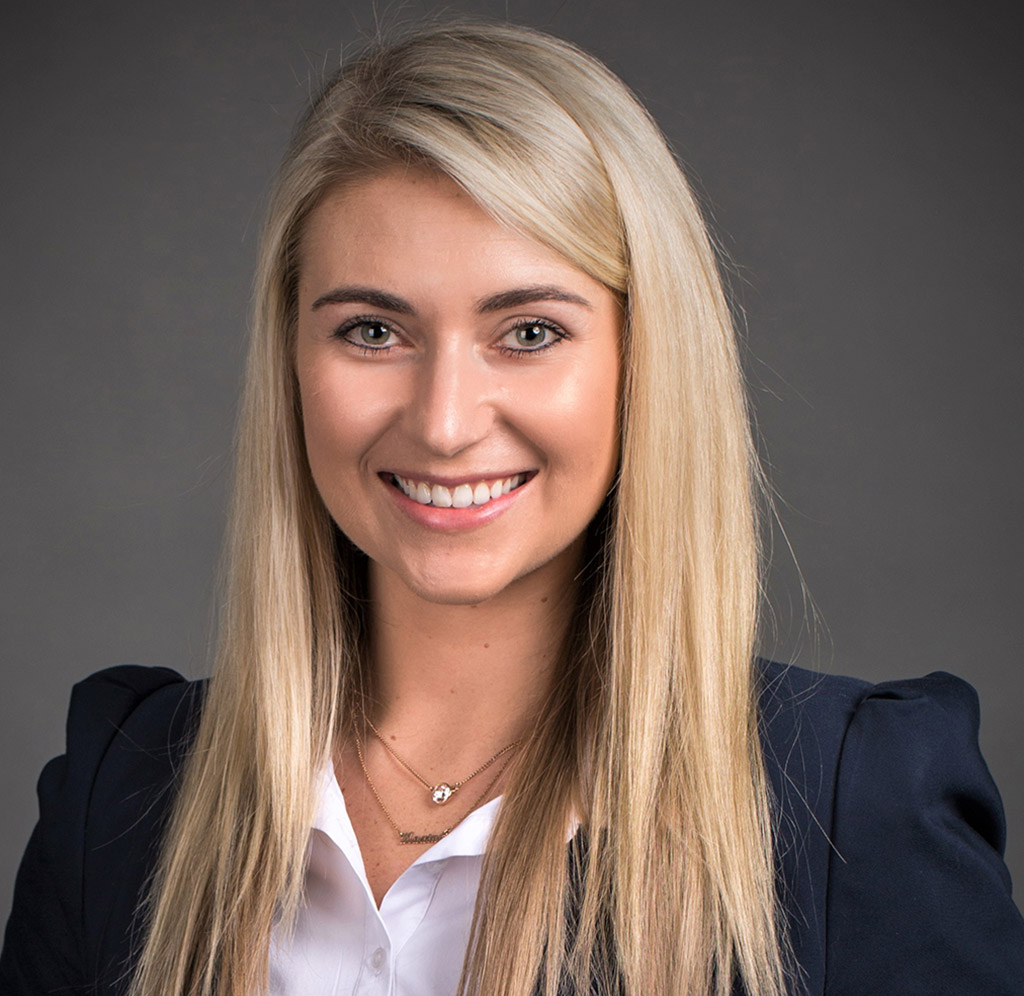 Maxine Gray
Strategic Project Manager, and joint head of Philanthropy
Specialisation
The foundation of my career is in Risk Management and Governance as a former Operational Risk Manager and team leader within IW&I SA.
I am responsible for the strategic development of Wealth & Investment SA focusing on driving the implementation of the business strategy, change management, innovation, and sustainability.
I am also a philanthropy consultant working with Private Client Charitable Foundations in developing their strategic philanthropic direction of achieving sustainable societal upliftment.
Qualifications
I am a UN SDG Youth Ambassador after completing the Young SDG Innovators programme with the United Nations Global Compact focusing on sustainable business, innovation and the Sustainable Development Goals.
I am a One Young World Ambassador (Ambassador of the month – April 2018 for my Winter Warmer initiative – bringing warmth to over 22 000 South Africans since 2010 – featured in the OYW impact report (SROI 1:12)
I am a Board member of imagine.nation (NPO) focusing on early childhood development and entrepreneurship in rural communities.
I hold a triple major Bcomm (Economic Science, Management and Business Finance) and a Bcomm Honours (Busines Finance and Investment) from Wits University
What drives me
I am driven by a desire to build a sustainable world, being a catalyst for positive societal change and uplifting the lives of others.
I am passionate about the intersection of sustainable development (rooted in the UNs 17 SDGs), psychology and human behaviour.
What I love most about working at Investec is freedom you have to build a career based on your passion, often holding more than one role, not being confined by structure or titles and humanity that lives and breathes throughout the organisation, and its employees.
Career highlight(s) include attending the One Young World Summit,  being able to learn from and work with senior business leaders as well as being involved in various Philanthropic projects, site visits and functions.
My interests
I obtained my Protea colours for Dance and have competed at the World Dance Championships for South Africa twice.
If I didn't choose business and finance as a career path, I would have become a medical doctor – I am fascinated by the human condition and often read medical journals
I am an omnivert – equally fuelled by being with people or by curling up with a cup of tea and reading a great book.
I am an aspiring photographer
Some of my favourite things include sunsets, being outdoors, chocolate, astrology, culture, learning, travelling and spending time with loved ones