Here are our seven top tips
Shop on secure websites. Look for HTTPS and the green lock icon in the browser. Shop with participating Verified by Visa merchants - you'll be asked to validate the transaction by entering a PIN that is sent to your cellphone, this makes your shopping experience more secure.


Never accept help at an ATM, this is a scam to swap your card. Make sure all card transactions are processed in front of you, where possible avoid handing your card over.


Make sure you get SMS or email notifications for all your online transactions and check these carefully for any unauthorised payments. You can also enable transactional email notifications to assist with this while you are abroad.


Use your own secure devices when shopping online, and ensure you have updated the software with the latest updates. A good antivirus will add an additional layer of protection against malware.


Only use Wi-Fi networks you are familiar with and trust. Never shop online if you're connected to public or free Wi-Fi (eg at a hotel or airport). It's an easy way for hackers to access your device.


Use strong passwords – especially on your email and shopping sites. Use upper and lower case letters, numbers and special characters and do not use the same password across multiple sites. Take advantage of two-factor authentication on sites where this is available. Password managers can help you with your password storage and protection.


If you notice something suspicious, call our 24/7 global Client Support Centre immediately on 0860 110 161 or +27 11 286 9663.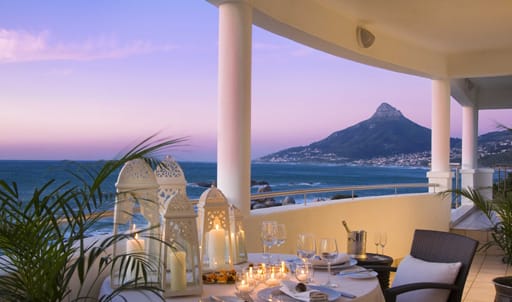 Five star Twelve Apostles Hotel and Spa, Cape Town
Two nights from R4 655 per person sharing
For more Quick Update insights, click on the image below: