The Power and Infrastructure Team at Investec offers bespoke funding solutions and a full range of specialist financial services across a wide range of infrastructure sectors. The team comprises diverse skills in banking, advisory, finance, law, engineering, power development and project management.


With over 50 professionals operating out of offices located in the United Kingdom, South Africa, Australia and North America, we are well positioned to provide the unique solution to your funding requirements.
The Investec Power and Infrastructure Finance team has also leveraged its unique skills and experience in the sector to create a Fund Management platform. This platform is currently developing Revego, an equity fund listed on the JSE focused on operating renewable energy projects in Sub-Saharan Africa.
We know that every client has unique requirements, and our approach is centered around our clients. We unpack our approach below in terms of how we structure and consider the customised solutions for each client.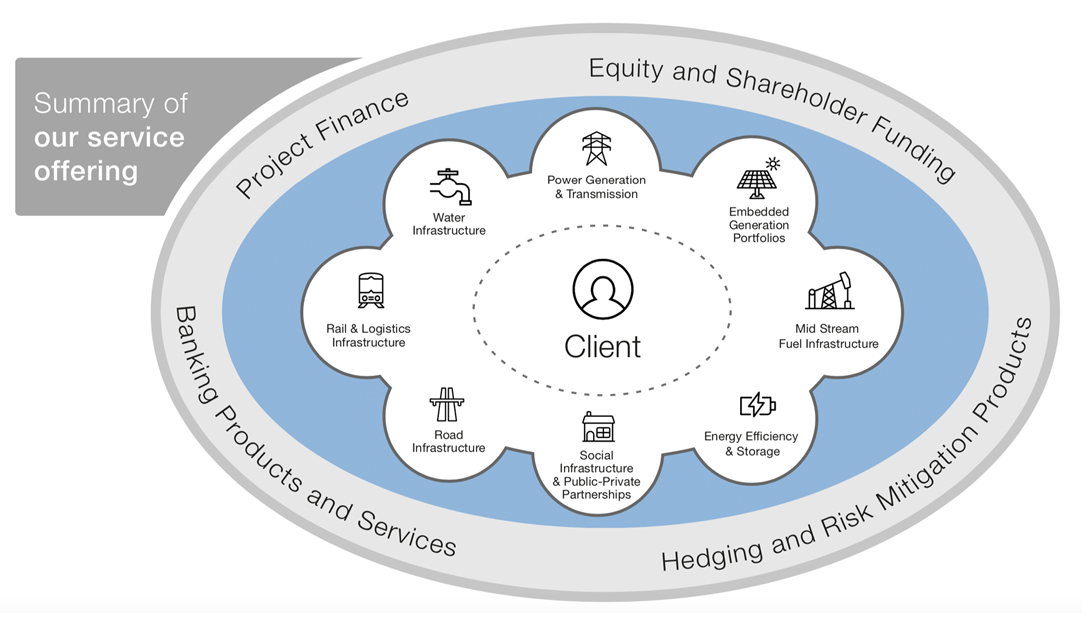 Project Finance
Limited resource project financing
Project portfolio financing
VAT, working capital and debt service reserve facilities
Fixed-rate and CPI-linked facilities
Equity and Shareholder Funding
Direct equity investments
Late-stage co-development and funding
Sponsor equity guarantees, letter of credit and bid-bonds
Preference share funding
Project sponsor, investor and BEE funding
Banking and Services
Transactional banking
Project account bank
Project technical bank
Cash management
Facility agency
Hedging Solutions
Construction foreign exchange hedging
Sponsor dividend hedging
Project interest-rate hedging
Fixed-rate funding
Long term funding swaps for non-ZAR Lenders
Some of our recent infrastructure and energy finance deals:
ACWA Power Bokpoort Project

Bokpoort is a Concentrated Solar Power (CSP) Project in the Northern Cape procured in Bid Window 2 of the REIPPP Program, and was developed and operated by a consortium led by ACWA Power. The plant has a generating capacity of 50MW and delivers during peak demand with up to 9 hours of molten salt thermal energy storage.

Investec acted as Joint Lead Arranger on the initial Project Financing and Lead Arranger on the refinancing of the Project in 2020. This R5 billion transaction was the largest refinancing of any infrastructure project in South Africa, and the first under the REIPPP Program. Investec is a Senior Lender, Mezzanine Lender, Hedge Provider and Facility Agent to the Project. 


H1 Holdings Wind Farm

H1 Holdings is a leading Developer and Investor into Renewable Energy Projects in South Africa. 

Investec structured and provided a Share covered loan for H1 Holdings that partially funded their equity investment into two wind farms procured under Bid Window 4 of the REIPPP Program in South Africa.

Pele Green Energy

Pele Energy Group is a 100% a black-owned energy and development company with a focus on Renewable Energy in South Africa. Investec structured and provided an innovative Preference Share structure to fund the growth and working capital requirements of the Pele Group. 

In addition to this, Investec provided a bespoke share-covered loan facility for Pele Green Energy to acquire a controlling interest in CPV1, a concentrated photovoltaic power project procured under the REIPPP Program in South Africa.

Karpowership International

Karpowership is the leading developer and operator of power barges globally. Given their mobility, power barges are able to provide an emergency solution to markets experiencing critical power shortages.

Investec provided senior debt financing to both the 235MW KPS 10 docked in Tema, Ghana and the 470MW KPS12 docked in Dakar, Senegal. Both barges deliver power into the respective grids, generated utilising locally-sourced Natural Gas.

Mettle Solar

Mettle is a solar developer with a specific focus on embedded generation projects across Sub-Saharan Africa. Investec provided limited-recourse funding to a portfolio of Mettle projects with Commercial and Industrial offtakers located in South Africa and Namibia.

Investec also provided debt funding to the Mettle Group for the development of a portfolio of solar and battery storage projects in Kenya and the Seychelles, with offtakers in the hospitality industry.


Kathu Solar Power Plant

Kathu Solar Plant is a 100 MW CSP Project in the Northern Cape, and was procured in Bid Window 3.5 of the REIPPP Program and developed jointly by Engie and Investec.In addition to acting as Co-Developer and Investing 7.5% of the Equity requirement,  Investec was a Joint Lead Arranger, underwriting ZAR1.8 billion of the Senior Debt Facilities. The Project generates enough green energy to supply 179,000 homes in South Africa and will prevent the emission of up to six million tonnes of CO2 into the atmosphere over the next 20 years.
Let us assist you
Our experts are waiting for your queries.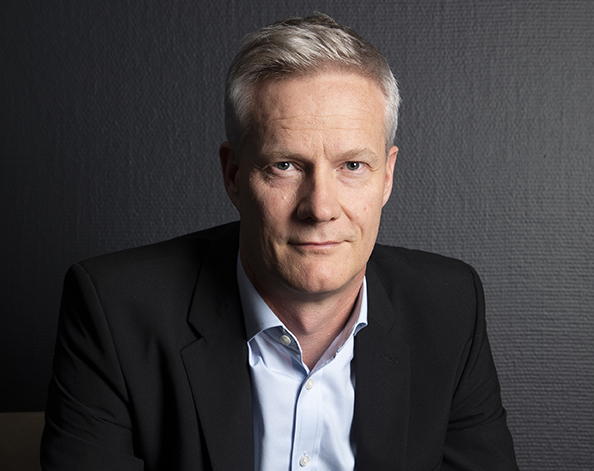 Martin Meyer,

Head: Power & Infrastructure Finance
Leveraging our local knowledge and international experience in the Power and Infrastructure sectors, we partner with our clients to provide innovative funding solutions.
Insights from Investec Focus