Qualifications
BCom in Accounting Sciences
Post Graduate Degree in Accounting Sciences

Your top tip to young women graduates looking to enter the working world?
I think networking is very important - find someone who you look up to and trust, and ask for their mentorship and guidance. 
What book are you reading?
I can't recall the title but it's a faith-based book about managing anxiety.
After receiving an Investec bursary to study accounting, Boitumelo Mathe now works in Investec's Group Finance division as a trainee CA. She tells us why she loves sharing her knowledge, some life lessons she's learned along the way, and why work culture is more important than you know.


What was your education like?
I grew up in Pretoria and went to a junior school in Eersterust called Jacaranda (the name has changed now). I went to CR Swart High School and then began studying at the University of Pretoria.
The subjects that I gravitated towards were always more technical subjects because I prefer practical things and solving problems, so I chose physics, accounting, and life sciences. I enjoy solving problems and coming up with solutions; I've never liked reading and simply regurgitating that information.

You're a Dux scholar. Who supported you in your academic career?
I don't come from a family of academics at all. The fact that I didn't get help from anybody and did it all by myself gives me a lot of satisfaction. My physics teacher also pushed me to strive higher because he'd give us certain tasks, and I'd always want to do more and know more than what he'd given us. I'd do things that students at my level shouldn't be doing because I was always excited to learn more.

How should people go about networking while they're still studying?
I used to talk to my financial management teacher a lot while I was at university and he got to know my name because I was always in his office asking questions. These kinds of people help a lot, as they can introduce you to others in the working world, and can advise you on which companies or programmes are the best to join.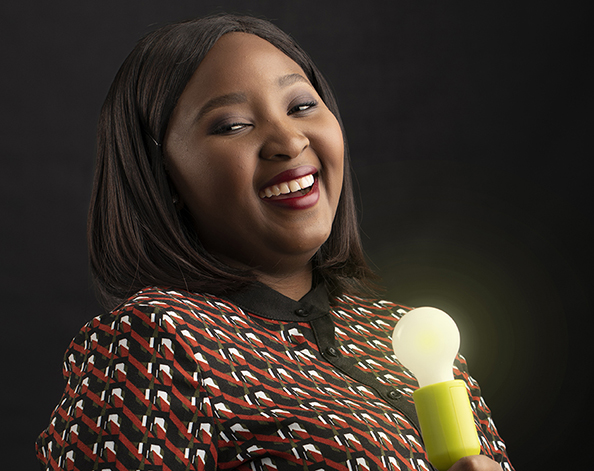 Boitumelo Mathe, Trainee CA at Investec
I'm getting all these experiences now, so that I can excel in future.

I applied for a bursary through StudyTrust and then I was called in by Investec for an interview. The process took four days and included writing tests, doing presentations and attending interviews. After all of that, I was lucky enough to be chosen. They told me on the 23rd December, so it was my Christmas present to myself!

How did you find being a tutor at the University of Pretoria?
There was some conflict initially when I was a teaching assistant working with a lecturer and he humiliated me in front of the students. But you know what? I didn't retaliate or disrespect him – rather, I let that situation teach me skills like conflict management.
I love teaching, sharing the knowledge that I have with others, and empowering people. If you know something, why not teach someone else, or help someone through a struggle? It gave me such satisfaction when my students would tell me that they got an A for a subject. 

Did you always want to be an accountant? 
No, I wanted to be a doctor and specialise to one day become a cardiologist (I actually applied to study medicine at the University of Free State). But then one day, a friend of mine suggested I go the Chartered Accounting route, so I changed my mind, applied, and here I am today. 

How are you finding your role so far?
Sometimes it's not easy, because I'm the kind of person that really dislikes being incompetent at something. So it's a challenge accepting the fact that I'm a trainee and I'm here to learn – I'm not here to excel right now. I'm getting all these experiences now so that I can excel in future. My job is ad hoc and can include anything from creating new Excel spreadsheets or printing things off for auditors. I love the fact that each day is different. 

If you could give one piece of advice to young people starting their careers, what would it be?
Do your research into the company you want to work for, and ask them questions too when you attend that job interview! You need to make sure that the company you're interviewing with is going to be the right fit for you because you don't want to go to work each day and be miserable. A simple thing like whether or not people greet you in the passage as you're heading for that interview is important – no one wants to work in a cold, unfriendly environment. Work culture is more important than you realise.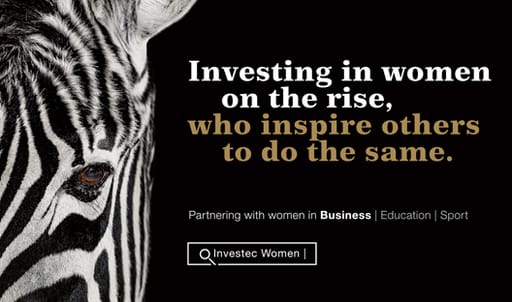 Women on the rise
Read more inspirational stories from Investec women in education.