We'd like to know what you think of this webcast
With August being Women's Month in South Africa, we talk to an extraordinary woman, Maye Musk. She is not only the mother of three remarkable children, but she is a powerhouse in her own right.
Maye's story as a model, dietitian, author and public speaker is impressive, all the more so because of the sacrifices and hardships she's had to endure in reaching the pinnacle. Given the success stories of her three children, it's clear these qualities run in the family.
Here's what she has to say:
On the success of her children
"Fortunately I grew up with wonderful parents who allowed all five children to go their own way. It was the same with my children – they had to take their own direction in life."
"I let them go their own way.  After [the success of] Paypal, Elon said, well, should I do space or electric cars or solar energy? And I said just choose one. Well, he didn't and he didn't listen to me and now he's doing everything."
"You just you give your kids advice but you let them go into what they want to do. They will struggle [even though] it's really hard for you as a mother to see how hard it is for them. But they [my children Elon, Tosca and Kimbal] are doing something that they love and that's good for the planet and good for the world."
"He [Elon] always thought about what is going to be good for the future and I had to believe him. It's been tremendous, but it's been really hard for him and we are very proud of him."
READ MORE: One of Tesla's biggest investors on identifying the growth companies of the future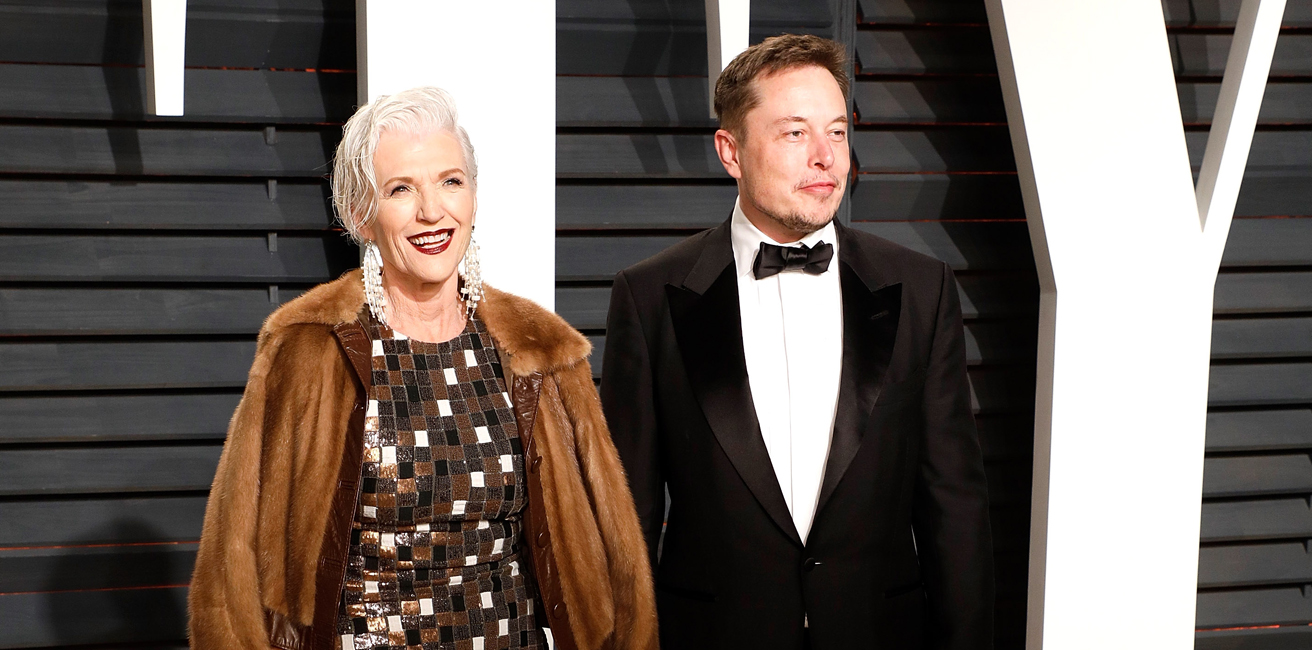 On her own struggles to get ahead
"In Toronto, I was working long hours, doing five jobs at one stage. I was lecturing two nights a week at a college, I was getting $5 an hour, but that's what you do when you're struggling. Then I moved to America where I had to rewrite the exams to register as a dietitian in America."
On the role good nutrition can play in our lives
"When I had my practice, it was usually a case of the women coming to lose some weight to fit into their clothes. The men though would come and see me because they were scared because they were pre-diabetic, or they suddenly had high cholesterol and hypertension. They would want to change their habits so that they don't have to go on medication [because] with medication there's side effects, but with any of those diseases there's side effects too and they didn't want that."
"Now we see that when you have other conditions you are more susceptible to the [coronavirus] which will make it more serious. So I'm hoping people will say, okay, let's get the family under control, let's make the most delicious salads and vegetables and high fibre foods, you know, the diets that are shown to be the best way to be in good health. Those are pretty much common sense. The point is you have to have a variety of foods and enjoy your food because otherwise it's hard to keep the weight down."
Trust us to manage your wealth today
On continuing your career as you get older
"It's a big surprise to me that I'm doing better in my 70s than I ever did in all my life. I know my mother stopped working at 96 so I intend to beat her at this. And the point is age has never been a problem as a dietitian – as long as you are intelligent and you keep up to date with research work and you're doing good for the world."
"In my case, as I got older as a model they wanted an older person. I've gone up in age as they've wanted older women in the modelling industry. When I do a modelling job and there's five young models there, they adore me because they say 'ah I'm 20 and now I'm over the hill but now I meet you and you're 70 and you're working away so it just gives me hope'."
On her love for South Africa
"The reason we moved to Pretoria from Canada [when I was a child] was because the whole of Pretoria was in Jacaranda blossoms."
"I definitely miss that and then also the people, you know, you miss the sense of humour, you miss the warmth, the generosity, the kindness, the politeness."
"I love traveling and so of course I want to come to South Africa and just go to all the major cities and see the people – it's definitely on my list."
About the author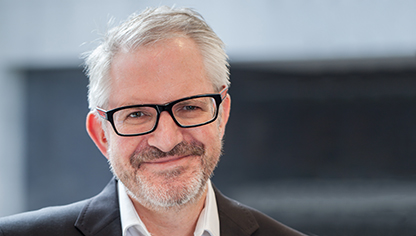 Patrick Lawlor
Editor
Patrick writes and edits content for Investec Wealth & Investment, and Corporate and Institutional Banking, including editing the Daily View, Monthly View, and One Magazine - an online publication for Investec's Wealth clients. Patrick was a financial journalist for many years for publications such as Financial Mail, Finweek, and Business Report. He holds a BA and a PDM (Bus.Admin.) both from Wits University.
Watch or listen to other webcasts in this series
Watch the Inside Out of the Ordinary film series
Get Focus insights straight to your inbox