Meet Brian Kantor
Professor Brian Kantor is, in his words, "a 24-hour a day economist". He cares deeply about South Africa, its economy and resolving its problems. It's this love of economics – and what it means for business – that he brings to the table at the regular Investec Global Investment Strategy Group (GISG) meetings.
Wisdom is the key to making good decisions, he says. "In life you can be bright but not wise," he says. Wisdom, he says, comes from knowledge and that knowledge comes from immersing oneself in learning about a particular field or topic.
"This is what allows you to keep your poise, when others are in danger of losing theirs," he says. And it's not, he argues, a job you can do on your own.
"This is what I enjoy about the Investec environment. It's a place you can engage in conversation, argue and learn, which is part of being a human being," he says.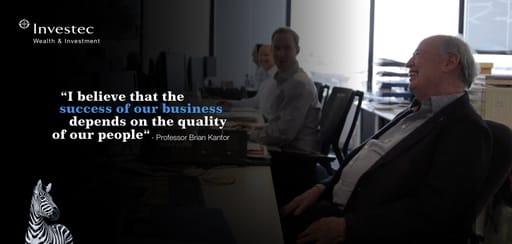 Trust us to manage your wealth today
More insights from Brian Kantor