Receive Focus insights straight to your inbox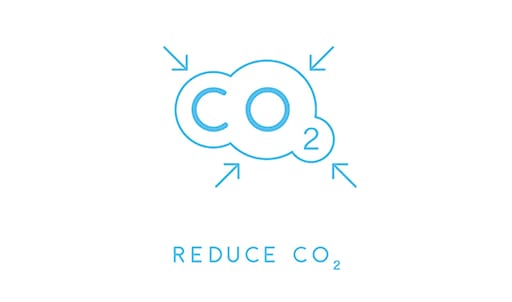 1. It's a carbon sponge
According to the Spekboom Foundation one hectare of Spekboom is ten times more effective at processing carbon dioxide than one hectare of the Amazon forest. With climate change showing its true devastation all around us- from floods to droughts to heatwaves- it's no surprise that a plant with such high "carbon-cred" would reach the press!  According to Samantha Mooi, part of Investec's Sustainability team, the average person in South Africa produces 10.06 tonnes* of carbon dioxide per year. And they've worked out that on average, an Investec employee will emit 7.19 tonnes of carbon dioxide per year while at work. To offset some of that Investec is bringing Spekboom to the rescue. "We are going to give 5,200 of our South African based staff one Spekboom and tell them to 'pay it forward.'" 
She goes on to explain the incredible impact that can be achieved if each employee plants their plant and gives a cutting to another person. "Through this little action, in two years, one Spekboom plant can promulgate to cover one hectare of ground. That one plant can absorb ten tonnes of carbon. With that in mind, the 5,200 Spekboom handed out to staff, will sequester 52,000 tonnes of carbon, over two years."
*  Worked out on SA total emissions and population in 2019.

2. You don't need a green finger to grow the bacon tree
Spekboom is indigenous to the Eastern Cape but it can grow anywhere where it gets sun. It doesn't require "formal" planting- simply break off a piece and stick it in the ground and it should grow. It will benefit from some compost and fertilizer- but doesn't need it. The best time to plant and promulgate Spekboom is in spring through autumn. It has beautiful pink flowers when in bloom and can grow up to four to five metres tall.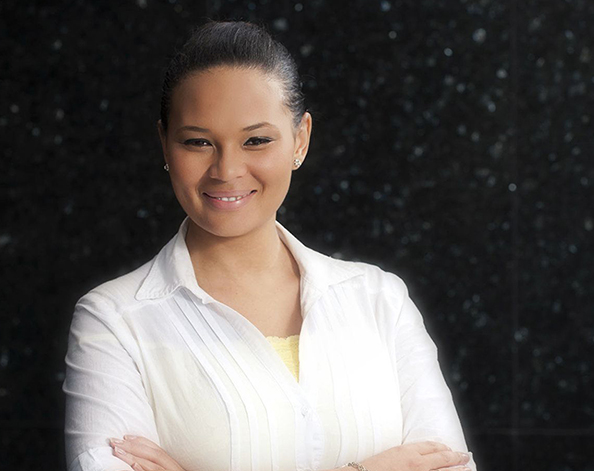 Samantha Mooi, Investec Sustainability
One plant can live up to 200 years, and be split thousands of times, so it's the gift that keeps on giving.
3. It's a water-wise nurse plant
Spekboom isn't a thirsty plant, which is excellent news given that South Africa is a water-scarce country and is in the midst of a water crisis. Dr Ayanda Sigwelwa, a restoration ecologist based in the Eastern Cape, was quoted in local media saying the plant had the ability to switch from a rainy plant to a desert plant. Its ability to switch its "photosynthetic mechanism" from a plant suited to rain or desert means it can be planted to restore a multitude of areas. The Grocott's article went on to say, "The Spekboom's umbrella shape creates shade, which keeps the soil beneath it moist. This soil can be used to grow other plants, thus making it a nurse plant. It can grow up to 5m high." 
4. It's highly nutritious and a firm favourite of bees and animals
Spekboom flowers are rich in nectar and provide food for many insects including the all-important bee. While South Africa has not suffered a decline in the bee population as in the US and other parts of the world, our bees are being threatened by a growing number of plundered hives and unregistered bee removals. So feed them what they love and attract them to your garden. Larger animals that you might not want to attract to your backdoor- like elephants, black rhino and kudu are also very partial to a bit of "bacon tree." Spekboom is packed full of basic nutrients, especially vitamin C. It's been known to assist with the treatment of dehydration and exhaustion too. A handy tip should you be hiking in a spekboom rich area.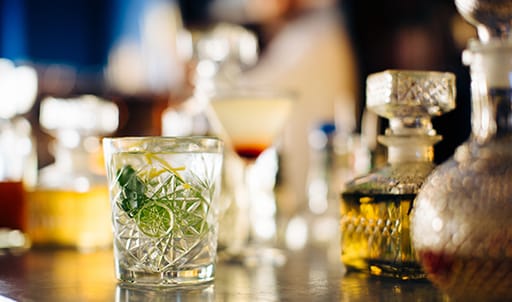 5. 'Tis the season to be drinking GnT's… with Spekboom!
Spekboom is not only edible but apparently has a delicious lemony flavor that goes well with a gin and tonic. Cheers to Spekboom infused gin this festive season!
So, in summary- it's a highly effective carbon dioxide sponge, that tastes delicious, is good for insects, animals and humans alike. It's easy to grow and promulgate. It's water-wise, drought-tolerant and adaptive. It stimulates a return of biodiversity in the area because it binds the soil and it's a "nurse plant". It's got lovely pink blooms. Oh, and it will go well in a cool GnT this summer. It seems a no brainer to me. Go forth and plant! 
About the author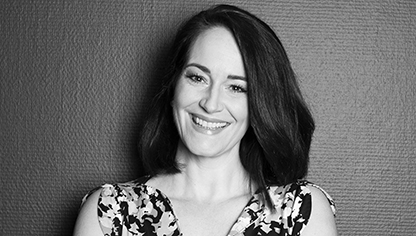 Caroline Edey-van Wyk
Brand Editor
Colloquially known as Investec's "storyteller," Caroline curates and produces all the content that underpins Investec's Out of the Ordinary brand promise. She works across the business but specialises in the areas of Sustainability, CSI, Sponsorships and HR. Caroline holds a Bachelor of Journalism degree in Political Science and Broadcasting - cum laude. Before she joined Investec she was a broadcast journalist at Sky News and eNCA.