Get Focus insights straight to your inbox
The Blue Economy – the sustainable use of the ocean and its resources for economic growth – is increasingly gaining attention within the sustainable investment community. Including everything from sustainable fishing to sustainable shipping and offshore wind power, it's an exciting area for investors interested in projects that offer economic, environmental, and social value over the long term.
Investec UK is proud to sponsor the Blue Economy Ocean Accelerator Programme, run by Bright Tide. This eight-week, virtual scheme supports ambitious entrepreneurs and startups that share the goals of improving ocean health and achieving commercial success.
The following sustainability-driven businesses have been selected to benefit from one-to-one mentorship, peer-to-peer community learning, pitching opportunities, networking opportunities, and pro bono support including legal, tax, and scientific advice. It is important to note that investments into businesses which seek to have a positive impact on the environment or society are also exposed to investment risk and you may not recover the full amount invested.
Biome Algae, led by Dr. Angela Mead, is an ambitious start-up that operates seaweed farms in the UK and produces and processes high-quality seaweed products and extracts.
Biome focuses on business-for-change and creating a sustainable green future from blue growth. They work with customers to solve important societal and environmental issues such as food security, plastic alternatives, and reduced or avoided carbon emissions, through seaweed use.
Urchinomics is a pioneering restorative aquaculture venture that aims to turn ecologically destructive sea urchins into high-valued seafood products that can be consistently supplied nearly year-round.
They do this by removing overgrazing sea urchins and helping to restore vibrant kelp forests, which in turn support greater marine biomass, biodiversity, and capacity to sequester atmospheric CO2. The removed sea urchins are ranched and sold as premium seafood to restaurants around the world.
SafetyNet Technologies, led by Nadia Laabs (COO) and Dan Watson (CEO), is a UK company that designs and builds trusted solutions that enable precision fishing in the UK, France, Spain, the US, Denmark, Malaysia, and Indonesia.
Its first-to-market product, Pisces, enables fishing crews to catch only the right fish and reduces bycatch. They are supplied via a hardware-as-a-service model.
Beach Collective, is a blockchain-enabled climate-tech platform that funds clean oceans and blue carbon initiatives every time someone transacts using its native currency, $BEACH.
Beach Collective brings together climate-conscious consumers, ocean-friendly brands and businesses, and ocean conservation champions, creating a blue circular economy where it's possible to do good with every transaction.
Woolly Rock Rose Joint Venture Initiative, led by Carolyn Mills, is a diverse and purpose-driven group of like-minded SMEs, focused on creating sustainable solutions to invasive sargassum blooms in the Caribbean.
Woolly Rock Rose aims to track, harvest, and utilise sargassum in a multitude of products via a regenerative business model, creating sustainable livelihoods for those most impacted by the blooms, and revitalising the local economies and communities in which it operates.
Sea Green is a Singapore-based start-up with a mission to enhance aquacultural value chains through an integrated end-to-end platform for seaweed farming.
Leveraging digital infrastructure, the company is a value-addition solution looking to support coastal community development and sustainable growth of the seaweed industry through data-driven insights and subsequent optimisation of the value chain.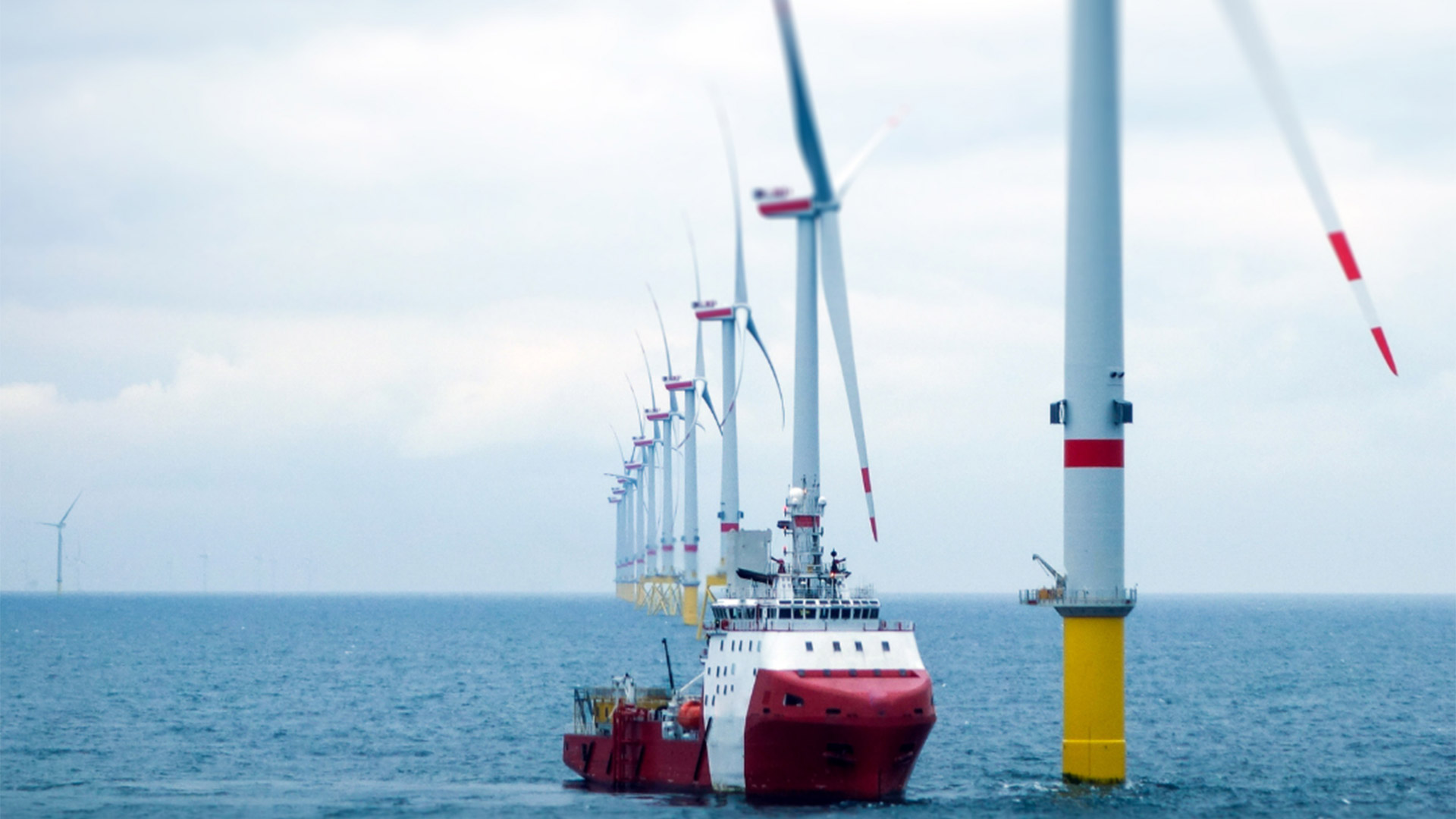 HydroSurv designs, builds, and operates multi-mission capable uncrewed surface vehicles (USVs) for inland, nearshore, and offshore operations. Through this innovation, it democratises marine geospatial data for the ocean industries.
HydroSurv's vision is a future where trusted USV operations become the benchmark for ocean data acquisition, slashing the carbon intensity of this work.
BlueTrace offers the easiest and most powerful traceability solution for shellfish harvesters, growers, distributors, and dealers, allowing organisations of all sizes to optimise their activities, comply with regulations, and keep up with their inventory.
This helps organisations streamline their operations and reduce costs, while preserving and promoting shellfish.
The Sea Ranger Service, founded by Ashoka fellow Wietse Van Der Werf, has three primary activities:
Training young people to become sea rangers
Carrying out sustainable offshore services and ocean conservation work
Constructing purpose-built sailing work vessels to carry out this
Their mission is to affect social-economic regeneration of coastal regions whilst improving conservation of the world's oceans, through a model which simultaneously creates social and environmental impact.
4EarthIntelligence uses space data to unlock the spatial understanding required to de-risk offshore energy and enable net-zero energy production.
4EI provides products and services that characterise the environment and communicate this data to multiple stakeholders throughout offshore renewable energy (ORE) projects, particularly those in the early phases.
4EI is building a metocean product to inform offshore operations and planning, and offers a suite of bespoke services to inform the project development and consenting process for offshore wind.
ARC Marine, led by Tom Birbeck, is a UK-based startup that develops plastic-free Reef Cubes.
Engineers use artificial reefs—concrete blocks and rock or grout bags—to secure the bases of turbines and protect other underwater technologies like cables, pipelines, and monopiles. While artificial reefs are vital for protecting offshore wind farms from tidal erosion, the plastic-based reefs can also be detrimental to the ocean.
ARC Marine's Reef Cubes®, made from low-carbon concrete and composed from 98% recycled materials, are plastic-free and the only circular economy-based reef technology on the market.
Kelp Blue Biotech cultivates and harvests macrocystis (giant kelp) in order to boost biodiversity and sequester carbon. Through various R&D projects, Kelp Blue Biotech advances the knowledge around the applications of macrocystis as a biostimulant, textile, and agri-feed supplement.
The objective of these products is to accelerate the shift to sustainability in the various industries that currently have a negative footprint on our planet.
Get more insights into the blue economy