In this episode of the "Making SMEs Matter" podcast, sponsored by Investec Business Cash Solutions, Hirsch discusses how she built the business up from a small appliance repair shop to the largest privately-owned home appliance store in the country, and stands by the adage: "You can work for a business and make a living, or you can work for yourself and make a fortune."
Listen to Margaret Hirsch speak about her journey to building the Hirsch's empire.
Here are Hirsch's 5 tips for business success:
1.    Start small and don't borrow

It's easy to get funding or a loan, but you'll have to pay it back with interest. Rather sell your skills and build up slowly. "That's the way you start. You sell your skills and you don't spend the money, you keep it and put it back into the business." 
2.    Think big and stay positive
It takes just as much effort to make R1 as it takes to make R1-million, but you have to remain positive and stay the course. "You just have to carry on in life. There's no 'stop the bus, I'm getting off'," says Hirsch.
"Keep a positive attitude. Be happy in yourself and help other people to be happy."
3.    Start with the end in mind
Most people don't get what they want in life, because most people don't know what they want.
"Where most people go wrong is that they start from today and think they can climb up the ladder. You have to start with the end in mind," says Hirsch. "When you call an uber, you can't just say 'drive around a bit until I decide where I'm going'. You've got to know where you're going."
4.    Hire the right people
You're only as strong as your team, so hire talented, enthusiastic, energetic people.
5.    Dare to be different
Regardless of the product or platform you offer, you need to find a differentiator. "You have to be unique. There is so much of the same old, same old. You don't want to be the same and that's why our stores are unique in the world. We are unique in that we fix everything we sell."
Hirsch believes that there are two reasons people don't succeed. The first is they don't have the confidence to believe in themselves and the second is that anybody can do it, but you have to work hard, and you have to have a good attitude. You can train skills, but you can't train attitude.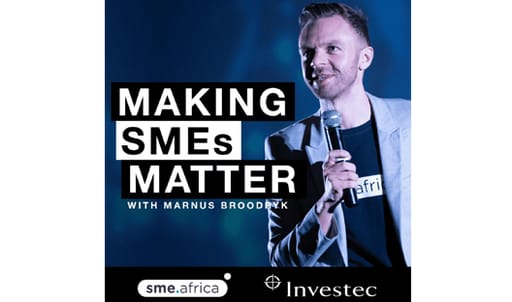 Get more insights from "Making SMEs Matter"
Subscribe to the Making SMEs Matter podcast series wherever you get your podcasts.
About the author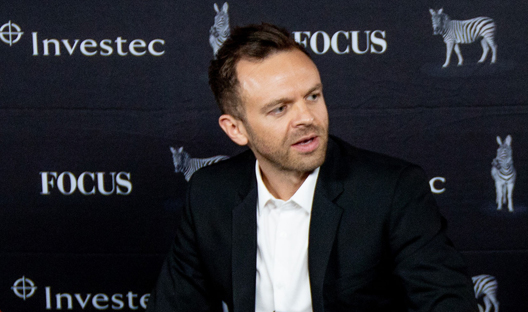 Marnus Broodryk
Entrepreneur
Serial entrepreneur Marnus Broodryk is a Shark Tank SA investor, founder and CEO of The Beancounter. and founder of sme.africa. He is also the host of the popular Investec-sponsored Making SMEs Matter podcast series, and is the author of the best-selling book 90 Rules for Entrepreneurs. Marnus is dedicated to helping SMEs start up and grow in a volatile environment.
Get Focus insights straight to your inbox
Articles you may be interested in