Get Focus insights straight to your inbox
The global economy finds itself at a turning point. Statistics emerging from developed countries with high vaccination rates, like the UK (where 80% of the population is vaccinated) suggest that subsequent waves will likely result in fewer deaths or severe cases. If this trend tracks in other countries, more economies and markets will open up and fuel the next phase in the global recovery. 
The uptick in economic growth will create jobs, which will drive renewed consumer confidence and spending at a time when fiscal support packages are tapering off. 
As such, businesses must position themselves to capitalise on these shifting economic fundamentals and the subsequent rapid market recovery. South Africa is poised to benefit from this favourable global growth environment and other base effects. 
In this regard, the World Bank stated in its biannual Africa Pulse report that GDP growth in South Africa would rebound from -6.4% in 2020 to 4.6% in 2021. The Bank also expected the sub-Saharan African region to exit the recession by the end of the year. While that recovery would remain uneven across sectors, as highlighted in Statistics South Africa's most recent sectoral breakdown, opportunities will emerge for businesses across the spectrum to benefit from these positive global economic tailwinds. 
The global commodity boom experienced over the past 18 months offers a prime example. The local economy has benefited significantly from higher commodity prices. Should the commodity cycle continue, opportunities to capitalise will emerge across the mining and commodity value chain. But capitalising on these opportunities requires planning, foresight and a solid business strategy. 
Many businesses are simply trying to get through the year in the hope that next year will be better. But merely surviving isn't the key to a more successful 2022, and hope isn't a suitable business strategy. 
Business owners need a comprehensive plan that covers the next six to 12 months. These strategies should focus on the company's target market and identify potential opportunities amid shifts in pandemic-influenced buying and consumption trends, with operational innovation or business pivots that can leverage these gaps in the market.
Detailed forecasting and planning are critical steps in this planning process. Mid-market businesses, in particular, must fundamentally review their operation with a focus on sustainability while ensuring they have the right resources in place to exploit any emerging opportunities.   
Ensuring that the business is well capitalised with sufficient stock to meet rising demand are just two fundamental considerations in this current transitional phase. But business funding and access to working capital must be adaptable and flexible should market dynamics change.
As such, business owners should intentionally assess the banking relationships they have in place and determine if they are mutually beneficial and can support growth. The previous 18 months provided a good indication of where a business stands with its banking and other financial services providers, serving as a litmus test for the strength of these relationships.
Now more than ever, mid-market enterprises require a financial partner rather than a simple services provider. The right partner can help businesses forecast more accurately while offering expert insight and advice on how South Africa's economic recovery might unfold. 
While the global recovery will support domestic growth, local structural challenges will continue to pose risks. Specifically, the IMF forecasts that South Africa's real GDP growth will slow to 2.2% in 2022 from the predicted 4% in 2021, which is well below global benchmarks.
Though many nations look to their governments to drive the economic recovery, business owners cannot bank on something magical emerging from our political leaders that will accelerate South Africa's recovery to create parity with other developing nations.
The new finance minister's Medium-Term Budget will shape the economy's trajectory in the year ahead, which is vital to boost business confidence, but the government cannot provide a magic bullet. Business owners need to create their own silver bullet for business success, and they must also expect and anticipate that new challenges will emerge beyond this initial recovery phase. 
In this environment, mid-market enterprises need a financial partner that can do more than simply fund operations or provide hedging to mitigate the rand volatility and rising interest rates that will likely characterise South Africa's economy over the medium term. 
Ultimately, local businesses require a strategic partner that looks at markets holistically to identify potential risks and provide proactive solutions to support and sustain the operation through these challenges. More importantly, their banking partner should offer guidance and solutions that will position the business for growth during times of prosperity. 
About the Author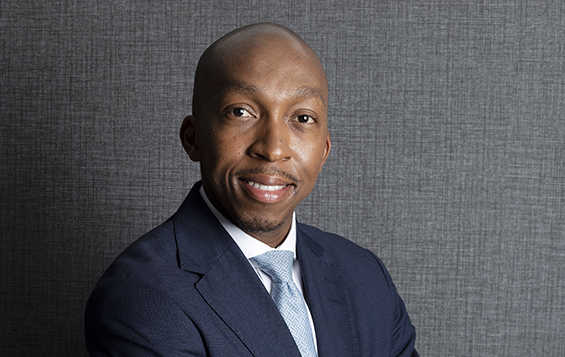 Head of Sales: Investec For Business
Itumeleng Merafe
Currently the Head of Sales for Investec For Business, Itumeleng started his career as a retail treasury consultant at Investec, servicing individuals and small corporates. He joined the Treasury Structuring team in 2011 as a consultant and was appointed as head of the team in 2015. Itumeleng holds a BCom in Economics and Investment management, has completed the Finance Executive Development Programme at Cass Business School, holds an ACI dealing certificate, and a Masters in the management of finance and investments.