There is no doubt that the Springboks winning the 2023 World Cup was the standout highlight and it gave us something to cheer about. The recent strengthening of the Rand and lower fuel price has also brought some relief to importers. Unfortunately, these positive events which should bring about more optimism are overshadowed by the dire situation of Transnet. The current port and rail situation continues to cost our economy dearly and it's going to take time for the situation to be turned around. One thing we can draw on for inspiration is the Bokke and what is possible when we unite and work together to achieve greater heights across multiple facets. For now, we live on hope and continue to be resilient as always.
We will continue to work very closely with all our partners and service providers, to ensure that all your shipments are delivered as efficiently as possible.
The impact of the following key factors needs to be continually assessed and considered:
Festive season closures and reduced trucking capacity
Capacity constraints
Port congestion surcharges
Delivery delays
The congestion across our ports continues to be a major issue.  A record number of vessels are either waiting at anchor outside the ports or remain at berths for longer periods and therefore lead times and vessel voyages have been severely disrupted. Delays of more than three weeks have been experienced and there is no definitive time frame for when these bottlenecks will subside. The impacts have been far-reaching and extremely costly to numerous stakeholders. Transnet needs to accelerate their turnaround strategy and drastically improve operational performance. Transparency and partnerships with the private sector are key to transforming Transnet into a reliable entity again.
Capacity:
The market continues to battle with capacity constraints and most notably on the Far East trade. The delays to the return voyages from South Africa have forced shipping lines to implement additional blank sailings across multiple trades and subsequently capacity has been negatively impacted. Shipping lines are also battling to clear up container backlogs at origin and transshipment ports. This has resulted in shipments being rolled over to later sailings and delivery deadlines being missed. Bookings need to be made three to four weeks in advance to secure space.
Sailing schedules:
Global schedule reliability has started to improve again, but the same sentiment does not apply to South Africa. Changes to vessel departures and arrivals are a daily occurrence now and sailing delays and port omissions have become a certainty. We can expect further last-minute changes to schedules in the coming weeks. This also impacts planning deliveries from the port. Importers should factor in an additional three to four weeks into their lead times. Coega can be considered as an alternative port of discharge for cargo shipping from the western trades. One also needs to plan around festive season closures and keep in mind that trucking capacity is reduced.
Global schedule reliability improved to 64.4% according to the latest Sea-Intelligence report. The average delays for late vessel arrivals decreased slightly to 4.58 days.
See graphs below.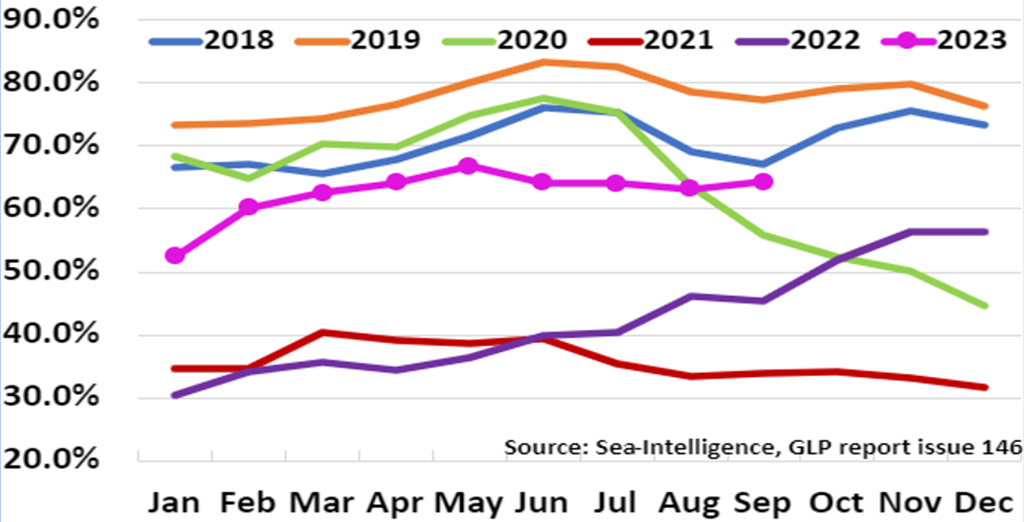 Figure 1: Global Schedule Reliability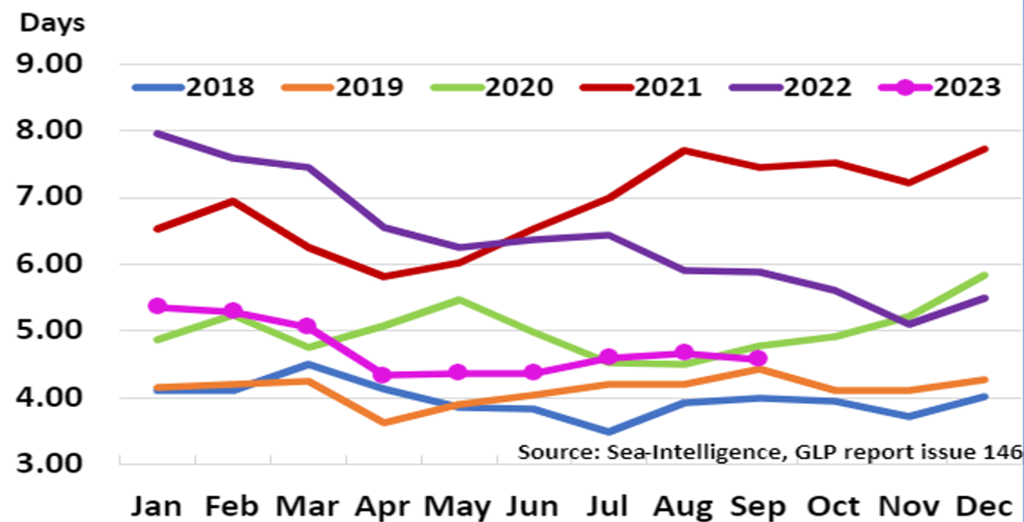 Figure 2: Global Average Delays for Late Vessel Arrivals
Freight rates:

Rate levels have been more favorable for importers up to now, but with the port congestion across South Africa and capacity constraints on the Far East trade, shipping lines have passed on increases. In addition, some shipping lines have implemented port congestion surcharges of between $200 - $500 per container. This is understandable when one considers the additional costs and lost revenue being incurred by the shipping lines because of the delays caused at our ports.
SCFI (Shanghai Container Freight Index):
The below graph demonstrates the freight rate movement per TEU ex-China to South Africa: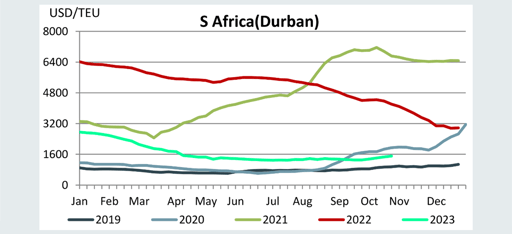 Due to our long-standing strategic relationships throughout our global network, we continue to secure competitive pricing relative to market.
The market remains relatively stable with minor disruptions experienced. There has been a moderate increase in demand which was expected considering the state of the sea freight market into South Africa.
Transit times:

Transit time remains consistent with the occasional delay via some of the airline hubs. One could expect longer lead times for very large shipments that may need to be moved over several flights.
We encourage you to provide your required arrival dates in advance for us to offer you optimal routings and rates to meet your requirements.
We encourage you to provide your required arrival dates in advance for us to offer you optimal routings and rates to meet your requirements.

Freight rates:
Rates on European trade have softened most notably out of the UK. We anticipate rates on the Far East trade to increase on the back of the expected increase in demand. There is sufficient capacity to meet global demand and subsequently, market rates will remain competitive.
With our expanded network we are well-positioned to offer a variety of options and flexible solutions to meet our clients' airfreight and import requirements.
Chinese New Year planning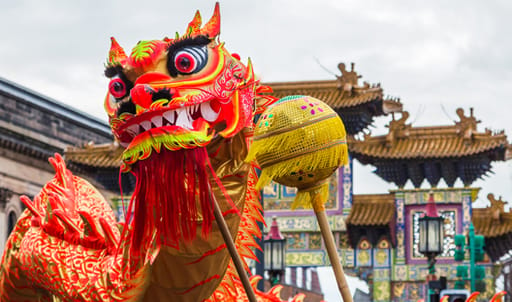 The Chinese New Year will be celebrated on 10 February 2024 and factories close for up to 2 weeks before and after Chinese New Year as workers return to their families and homelands to celebrate the annual holiday.
Demand for manufacturing, logistics services, trucking, and carrier capacity will increase as we approach the Chinese New Year period. It is essential to plan around these dates to ensure your orders move timeously. Shipping lines are likely to implement blank sailings around the Chinese New Year period and feeder capacity will also be reduced leading up to the Chinese New Year.
Get Focus insights straight to your inbox
Comprehensive offerings to support your business growth  
Our working capital finance is designed to boost and free up cash for optimising or growing your business. We offer a number of tailored financing solutions to suit your business needs.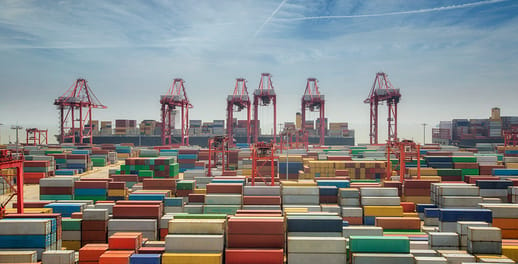 Trade Finance
We provide financing for the purchase of stock and services on terms that closely align with your working capital cycle.  For importers, our fully integrated solution provides a single point of contact for the end-to-end management of your imports, including order tracking, the hedging of foreign exchange risk, the physical supply of product, and the provision of a consolidated landed cost per item on delivery.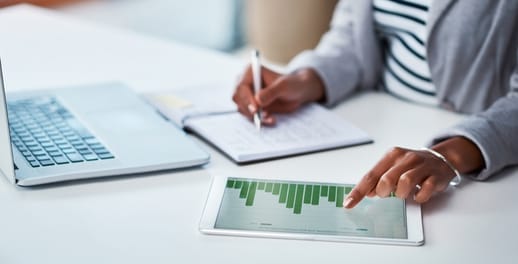 Debtor Finance
Funding the needs of your business by leveraging your balance sheet (debtors, stock, and other assets) to provide you niche asset-based lending or longer-term growth funding to assist you in growing your business and creating shareholder value.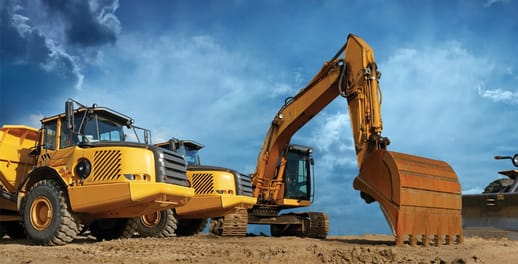 Asset Finance
Niche funding for the purchase of the productive assets and other capital requirements needed to grow your business.  We alleviate the requirement for the upfront capital investment in these assets.
Read previous Logistics Updates from Investec