As we approach the end of 2022, we reflect on the year from a supply chain perspective that has been challenging on many fronts. Like 2021, there were disruptions aplenty and new challenges presented themselves, such as the impacts of the Russia/Ukraine war, soaring inflation, volatile currencies and strikes, among others. All these factors challenged businesses in a variety of ways, but at the same time new opportunities and solutions were also born.
Market conditions have changed over the past few months and 2023 will bring about new opportunities and challenges, which can manifest into growth on various fronts and build stronger partnerships throughout 2023. We look forward to the journey with you.
We will continue to work very closely with all our partners and service providers, to ensure that all your shipments are delivered as efficiently as possible.
The impact of the following key factors needs to be continually assessed and considered:
Softening freight rates
Reduced demand
Festive season arrangements
Stabilising market conditions
Let's talk
Discover how we can simplify and improve your global trade transactions to optimise your cash flow and lower your supply chain risks.
The landscape has certainly changed, most notably on the Far East trade. In years gone by, finding space on vessels at this time of the year from China would keep us awake at night, but the pendulum has swung and its feels more like a trough than a peak. Port congestion has continued to ease, equipment imbalance is no longer a buzz term and shipping lines are pushing to attract volumes instead of turning new opportunities away.
Don't be fooled, it may feel at times like we are back to pre-Covid times, but a level of volatility still exists. We are still recovering from the aftereffects of the port strikes with berthing delays and vessel delays. The sea freight industry always has surprises, and we can expect 2023 to throw us a few curve balls.
Capacity
We continue to experience sufficient capacity availability on the Far East and Middle East trades, but the European and America trades are more constrained. Bookings still need to be made in advance to ensure space is secured in time to meet your required shipment dates. Cargo moving via transshipment hubs are still subject to delays because of erratic vessel schedules and blank sailings across various trades.
Despite the challenging environment, we will endeavor to provide solutions to keep your cargo moving. With our expanded global network, we have access to additional capacity and alternative routings which strengthens our service offering to our clients.
Equipment imbalance
There is sufficient equipment available in the market, especially from the Far East. There have been a few occasions of shortages from a few ports on certain equipment types, but this is the exception.
Sailing schedules
Global schedule reliability continues to improve but is still far behind the pre-Covid reliability levels. We expect this positive trend to continue throughout 2023. Schedules into South Africa are still to some degree recovering from the impacts of the South African port strikes and there have been a few vessels that have been forced to change their port rotations and berthings because of delays experienced on their voyages.
According to the latest Sea-Intelligence report, global schedule reliability has improved by 6.6%. Please refer to the below graphs for annual comparisons.
Freight rates
It feels like the shipping lines are on board with the season of giving with further freight reductions being passed onto the market. Rates have reduced by c.60% compared to the same period last and rates continue to decrease on the Far East and Middle East trades. 40ft Rates from main Chinese ports average c.$5000 per 40ft and we anticipate further decreases to be passed on in December. Our rates on the USA and Europe trades remain stable and very competitive.
SCFI (Shanghai Container Freight Index)
The below graph demonstrates the freight rate movement per TEU ex-China to South Africa.

Due to our long-standing strategic relationships throughout our global network, we continue to secure very competitive pricing relative to market.
Demand has been soft for this time of the year and from an importer's perspective, the market is stable. The Covid flair ups in China has sparked some concern, but we have not experienced significant disruptions to the movement of cargo. Some the of shipping lines have entered the airfreight market which drives competition among the carriers and with this additional capacity is also introduced.
Capacity
We have consistently secured capacity and continue to offer numerous options to our clients to meet their shipment requirements. Our airfreight network enables us to continue offering flexible solutions that meet our clients' import requirements.
Transit times
Transit times have remained relatively consistent and predictable across all service offerings and trades. Keep in mind that we may experience a few delays as we approach the peak holiday season and trucking services, and handling facilities may be impacted over the public holidays.
We encourage you to provide your required arrival dates in advance for us to offer you optimal routings and rates to meet your requirements.
Freight rates
Rate levels remain relatively stable and have certainly softened on most trades compared to this time last year. The lower fuel prices have also contributed to the rate reductions.
With our expanded network we are well positioned to offer a variety of options to meet our clients airfreight requirements.
Storing cargo over the festive season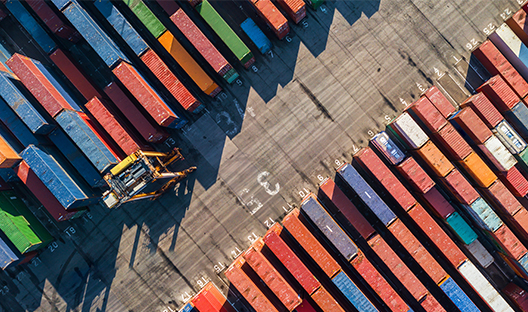 Please do not hesitate to contact your import controller should you require assistance with cargo being stored over the festive season. We have various options at our disposal to accommodate storing cargo. Please keep in mind that warehouses, depots and transporters will be working with skeleton staff over this period and deliveries need to be planned in advance of your required delivery dates. Please refer to the "Festive Season Closures" section that was published in the November update.
Thank you for your loyal support in 2022 and we look forward to working with you and supporting you to grow your business in 2023.
Get Focus insights straight to your inbox
Comprehensive offerings to support your business growth  
Our working capital finance is designed to boost and free up cash for optimising or growing your business. We offer a number of tailored financing solutions to suit your business needs.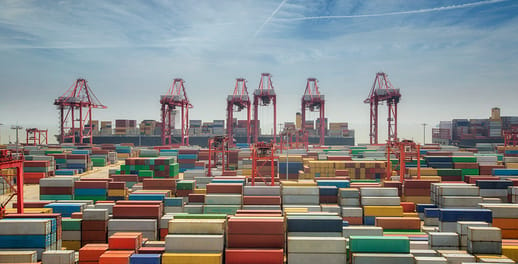 Trade Finance
We provide financing for the purchase of stock and services on terms that closely align with your working capital cycle.  For importers, our fully integrated solution provides a single point of contact for the end-to-end management of your imports, including order tracking, the hedging of foreign exchange risk, the physical supply of product, and the provision of a consolidated landed cost per item on delivery.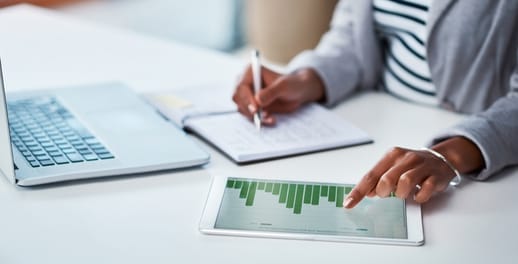 Debtor Finance
Funding the needs of your business by leveraging your balance sheet (debtors, stock, and other assets) to provide you niche asset-based lending or longer-term growth funding to assist you in growing your business and creating shareholder value.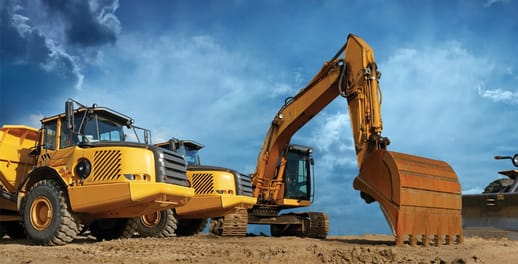 Asset Finance
Niche funding for the purchase of the productive assets and other capital requirements needed to grow your business.  We alleviate the requirement for the upfront capital investment in these assets.
Get more insights from the Investec Logistics Update