"Culture is how you grow an organisation and determines how it thrives," states Lesley-Anne Gatter, Global Head of People and Organisation at Investec.
In this regard, culture helps organisations succeed by providing purpose and meaning for its people and for the function that the company serves in society, explains Gatter, who was speaking on an Investec Wealth & Investment sponsored panel at the 2022 Franschhoek Literary Festival.
"Culture sits at the heart and the soul of Investec. It's the whole game and you can't divorce the time spent on culture as you do on banking and wealth management."
When looking at culture as a business tool, Reg Lascaris, Co-Founder of TBWA Hunt Lascaris who was also on the panel, believes that culture eats strategy for breakfast.
"A culture must be all encompassing. It's not just who you are and what you do, and it's not just about purpose and values alone. It's about everything – how you bring people together and wrap everything in the business around a singular focus."
Start your wealth journey with us
Partner with Investec's team of investment experts to make smart choices to preserve and grow your wealth.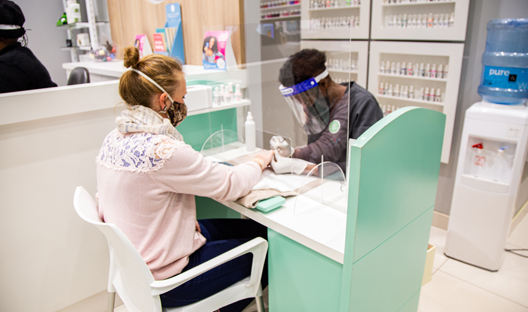 A local success story
Lascaris highlights South Africa's first national beauty salon chain, Sorbet, as a prime example of this approach.
Company founder, Ian Fuhr, a pioneering doyen on corporate culture, was also represented on the Franschhoek Literary Festival panel to talk about his two books on the subject – 'The Soul of Sorbet' and 'Cultureneering'.
The secret behind Sorbet's ultimate success is that Fuhr applied the experience he gained in building his previous retail business, his time in the music industry, and his race relations consulting work to develop a framework to shape the company's culture.
"I was very passionate about culture, particularly about people, leadership, race relations and customer service. So, when I developed a new business concept in the beauty industry, I already had the culture mapped out," explains Fuhr.
"I think the competitive advantage we built over the years was really about the attitude this culture created in our people. Ultimately, it's the attitude of the people that draws customers back when everything else – the products sold and services supplied – are basically the same."
How words shape culture

As part of this culture, Fuhr created a language for Sorbet. "This language was about doing things differently, which is why we didn't use industry terminology. When everyone called customers clients, we called them guests. Instead of referring to our organisation as a company, we called ourselves a community."
How leadership shapes culture
Fuhr adds that another key element in creating the culture at Sorbet was his leadership style.
"Business leaders must understand the difference between culture-driven leadership, which is really servant leadership, and power-driven leadership."
According to Fuhr, leaders typically held their position in the traditional authoritative leadership model because of the organisational hierarchy or their status in the company, and told the masses what to do.
"Now we have culture-driven leadership, which is a bottom-up way to nurture, where leaders have to earn moral authority rather than assume power-based authority."
This new model requires earning the trust and respect of your team, showing genuine concern for their health and well-being, and creating a sense of belonging and a common purpose among staff despite their differences.
Leaders also create moral authority with a strong commitment to the growth and development of their people. And, perhaps most importantly, morally authoritative leaders need to create a place of safety where people feel free to speak without fear.
A key way that Fuhr implemented this leadership model within Sorbet was through the induction training process, which he personally did for the entire business.
The training ran for an entire day and everybody had to attend. During this training, Fuhr shared the company's philosophy, values, purpose, and customer service principles, among other key elements.  Fuhr conducted this intensive training for all 3,000 staff who joined the company during his tenure.
Fuhr believes this hands-on approach was vital to transform the prevailing paradigm where most people come to work to make money.
"I was absolutely convinced that if you get the culture right, then everything else will come right. It was my role to shift the paradigm from 'I come to work just for a salary' to 'I come to work to serve people'."
Fuhr estimates that, as the company CEO, he spent almost half his time on culture, but it is this mindset shift that sits at the heart of his 'cultureneering' philosophy, which so effectively crafts a purpose-driven culture within organisations.

A people-first approach to culture creation
Lascaris affirms the notion that it is people servicing people that makes a culture work.
"People define your culture. If you've got a brand, or simply sell a motor car, it's the people who service the people that make the company work."
Fuhr elaborates: "Ultimately, 100% of your staff, your leaders, your customers and your investors are people. So, if you don't understand people, you just don't understand business."
To maintain this culture through robust growth – Fuhr grew the business to include 225 franchises nationally – Fuhr kept everybody singing off the same hymn sheet through alignment.
"Everybody in the organisation must be aligned with the organisation's purpose and values. People must understand why they come to work," elaborates Fuhr.
Creating purpose-driven culture
"If you don't have a purpose that everybody believes in, you create a toxic culture that will compromise the service you provide to your internal and external customers. Creating a strong culture that lets your people feel a sense of belonging will increase the chances that you create common purpose and deliver great customer service," adds Fuhr.
For Sorbet, this common purpose was to touch people's lives and make them feel good about themselves.
"People come to beauty salons to feel good, which is exactly what we aimed to do. Once staff understood their purpose, their often repetitive and menial work became more fulfilling, meaningful and rewarding."
This focus on people and purpose also helps create a sense of belonging, believes Fuhr.
"Every individual within the organisation must feel that they belong, that they are accepted and respected and trusted, and that they are valued for the contributions they make."
The result was a beauty business empire that provided about 400,000 treatments per month with about half a million people on its loyalty programme by the time Fuhr exited the business.
Culture as a guiding light
Moreover, the organisation's purpose and values become a guiding light for staff during times of crisis or transformative change.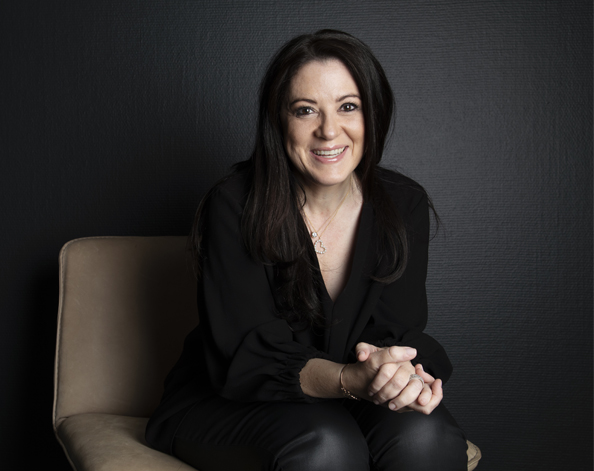 Lesley-Anne Gatter,

Global Head of People and Organisation at Investec
Navigating the pandemic affirmed that throwing a strong, entrenched culture at a crisis not only ensures it survives, but that it emerges as a better organisation
How a company builds culture through artifacts, rituals and customs in this new world will ultimately determine its sustainability, relevance and long-term success, she adds.
"It is a particularly interesting time in the world of work as organisations grapple with the binary narrative that says employees want to stay at home and CEOs want them to come back to the office."
However, Gatter believes that the enduring culture created by the Investec founders, including Stephen Koseff and Bernard Kantor, which was unique at the time, has helped the company navigate the challenges posed by the Covid pandemic and a period of transformative change for the company.
"Over the last few years we have shifted the organisation from a founder-led organisation after 44-years to a culture-led organisation, you have to keep working at culture even though it is so profound and overt, and already permeated in the organisation."
Navigating the new world of work
During this transition, Investec also had to respond to the challenges posed by the pandemic.
"We spoke endlessly about focusing on output, not hours; about flexibility, and the office being an anchor and a base. We also spoke about service and the way in which we need to engage with clients in very unique ways," continues Gatter.
Through this process, Gatter affirms that understanding culture as the curation of a shared meaning system ensured the organisation could cultivate, curate and nurture it as the WFH and hybrid workplace paradigm grew in prominence.

"During the pandemic, a story emerged among corporates that culture is lost through remote working. But the truth is that culture is only lost when you don't do anything with it," continues Gatter.
"Whether staff work remotely or face to face, the art of building culture should still focus on ritual and custom. It is about artifacts and the things that we hold up all the time to continually remind people who we are, how we talk our language, and how we communicate our shared system in every engagement. At Investec we prize our relational engagement, being in our offices, building that cultural practice together."
While many organisations still hold the view that people are their greatest asset, Gatter says the truth is that people are complex and fallible.
"Ultimately, culture is an organisation's greatest asset because the people who are passionate and embrace and immerse themselves in that culture are the ones that understand your business and make it fly," concludes Gatter.
Receive Focus insights straight to your inbox
Get more insights from Investec Focus