Get Focus insights straight to your inbox
4th
SA's has the 4th highest rate of GBV out of 183 countries
The latest internationally comparable figures from the World Health Organisation were released in 2016, when South Africa was placed in the fourth-worst position out of 183 countries for violence against women and girls.
Our own data paints an equally dire picture. According to police crime statistics for 2017/2018, a woman is killed every three hours in South Africa, a rate five times the world average. Half are murdered by men with whom they had a close relationship.
Speaking at a 16 Days of Activism talk, convened to educate Investec staff, Dr Lesley Ann Foster, Executive Director of ​​Masimanyane Women's Rights International points to a recent headline she saw that cut through the clutter and laid the GBV crisis bare: "The headline read: '69 women in 30 days'. That's the number of women that were killed in 30 days in ONE province in our country! That headline brought home for me just how serious this crisis is."
The gains of national outcry and years of activism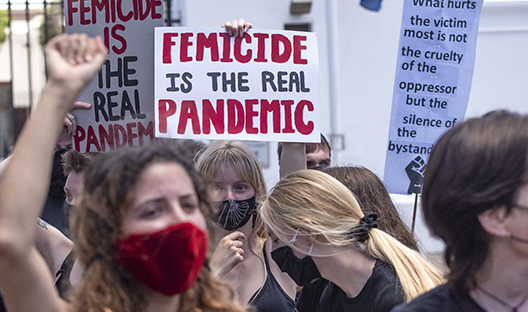 In 2019, anger and frustration at the continued high levels of femicide found its way onto the streets with protests erupting across the country. Using the hashtag #AmINext, thousands called for changes to laws and policing after the rape and murder of a 19-year-old student, Uyinene Mrwetyana.
"It has taken the rape of hundreds of thousands of women, over a long period of time, to push us to this point where politically we appreciate that this is a crisis that will require societal change for which we are all responsible," says Dr Foster.

"The women's movement has been fighting against GBV for close to three decades, and more recently the Total Shut Down Movement has really forced everyone to wake up."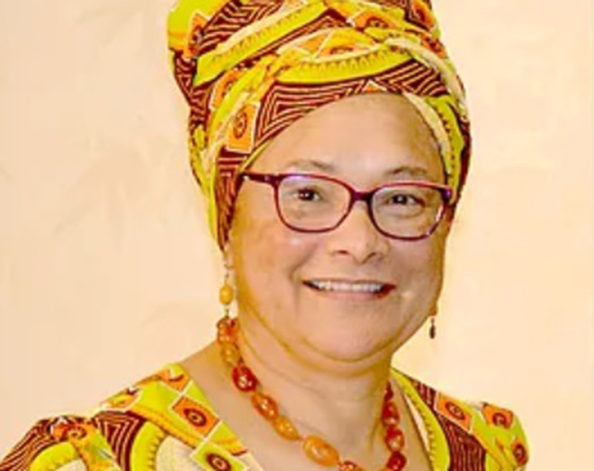 Dr Lesley Ann Foster, Masimanyane Women's Rights Intl, Executive Dir.
It will take strategic structural transition, but also a shift in our value system. It's not the state. It's not civil society or the private sector. It requires every sector in society. Accountability, coordination, and leadership are critical.
Gender-based violence against women and girls declared a crisis
R1.6 Bn
The current govt bugdet to fight GBV
There is growing recognition in South Africa of the magnitude and impact of GBV and of the need to strengthen the response across sectors. Last year, President Cyril Ramaphosa announced a R1.6 billion emergency plan to fight GBV, and he introduced three new bills to parliament designed to bring justice to victims.
Dr Foster who sits on the Presidential steering committee for GBV explains that the amendment bills are designed to fill the gaps that allow some perpetrators to evade justice and to give full effect to the rights of our country's women and children. "We have a case where a man, after 13 years of marriage, murders his unborn child and his wife by shooting her in the stomach - and is then granted parole. The Criminal Amendment Act will restrict when bail is given to perpetrators."
Dr Foster is upbeat about the progress made on the National Strategic Plan on Gender-Based Violence & Femicide (NSP). "What is exciting is that the NSP is now complete, and what makes this plan different is it doesn't only look at awareness or prevention, but it takes a holistic view, based on six strategic pillars," explains Dr Foster.
Pillar One: accountability, coordination and leadership  
Pillar Two: prevention and rebuilding of social cohesion  
Pillar Three: justice, safety and protection 
Pillar Four: response, care, support and healing  
Pillar Five: economic power  
Pillar Six: research and information management 
South Africa's old Achilles' heel: implementation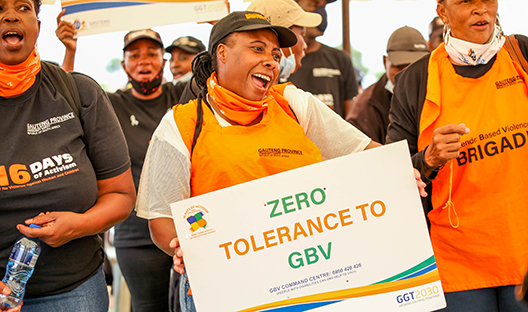 Policy and law isn't worth the paper it's printed on if those tasked with implementation are incapable, or morally compromised. South Africa is frequently criticised for having water-tight, progressive laws but poor implementation of the statutes.

It's an issue of concern for Kenneth Diole, Founder and Director of YT Consulting Africa.
"I think what is lacking in South Africa is the implementation of the existing policies. Some of the men in the police force are themselves abusers in their own private space. These are men who're a symptom of a broader societal challenge."
Similarly, Cheryl Hlabane, social activist and manager at the Frida Hartley Shelter for women, says when law enforcement officials and even government officials are abusers, it sets a dangerous precedent. "We have people who are perpetrators of gender-based violence within our government. So how will they take the amending of the laws seriously? It becomes easier for citizens to say, 'well if those in power can get away with it, why not us as well?'."
Lockdown brings double standards into spotlight
Underreporting by victims and witnesses to violence, including rape and even murder, is one of the many factors that further entrenches the subjugation of women. "The moment you see or hear something that you think is abuse and you say 'that's not my problem' is the moment we lose this battle," says Hlabane.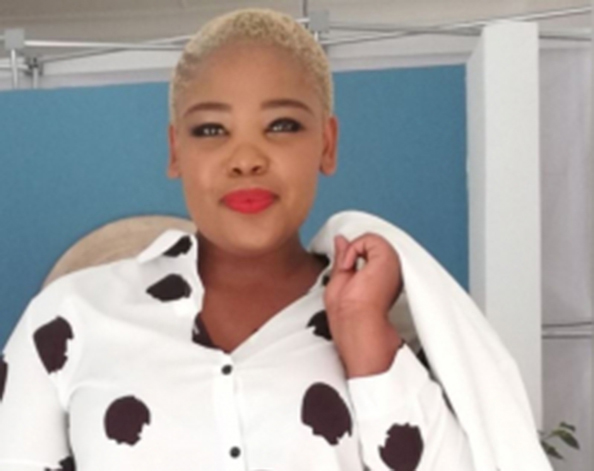 Cheryl Hlabane, Frida Hartley Shelter for women, manager
During lockdown, people are so quick to report someone who's breaking the law and buying alcohol, but as soon as a woman is screaming and there's abuse, everybody basically sleeps, ignores it and keeps quiet. 
On a more hopeful note, Hlabane is encouraged by the increasing number of innovative tools and avenues available to victims of abuse. "There are so many organisations that are really at the forefront and playing a pivotal role in terms of helping victims of abuse or rape and any woman that find themselves displaced." (Scroll to bottom of this article for a list of contact details.)
She also points to the advent of mobile apps like Vodacom's Bright Sky SA. "It can pick up your location. So, if you find yourself in a situation where you feel unsafe, you tap the app and help can be sent to you. It also has a diary function enabling victims to document abuse, with pictures and voice notes. The app can be disguised as something else so no-one else can find it on your phone."
Getting to the root of the problem and early intervention
Diole echoes the importance of speaking out against violence, especially when that voice is male. "It is high time that men start speaking out and holding each other accountable." He goes on to explain that "violence is learned behaviour", and it's through leadership and mentorship that long-held beliefs around women being inferior can be challenged.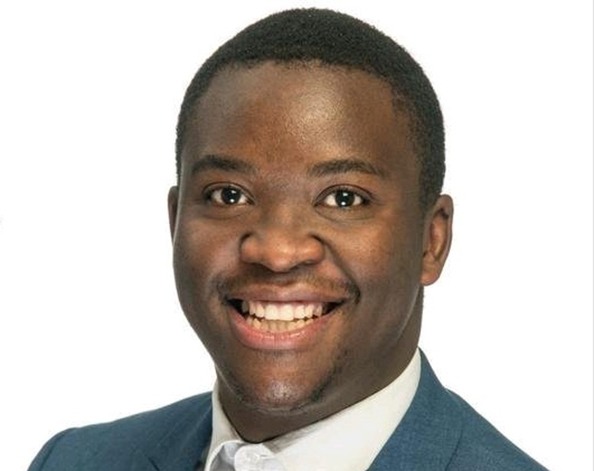 Kenneth Diole, YT Consulting Africa, Founder and Dir.
We have to address the leadership deficit in South Africa. Anywhere in the world where we see high levels of violence, that country has been through a period of strife, violence and learnt behaviour. Once you recognise that, then you can start asking what can be put in place to unlearn that behaviour. 
Diole continues, "We have to start at the grassroots level, the home. If there is no leadership in the household, then this will filter through to the community, and will move on to the broader national level." 
Reshaping how youth perceive gender roles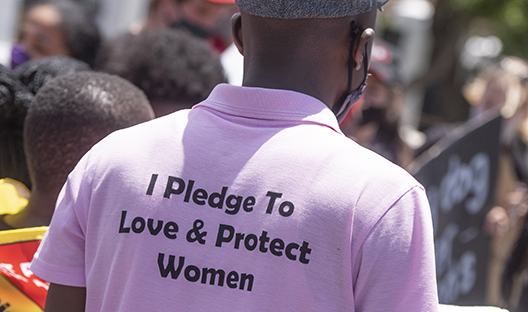 Providing leadership for SA's youth is something Diole is passionate about, and he highlights the important role of programmes like Mentor a Boy Child, in addressing toxic masculinity. "In today's society a lot of young men are called angry and radical. But I sense it's not that we are angry, but we are lost. We don't have guidance. In the absence of leadership, we get our direction from the media, or popular culture, or the street corner. Those influences reinforce toxic masculinity and gender stereotypes."

Hlabane reveals how entrenched subservience results in women becoming a willing participant in the violence. "Speaking from experience, I grew up in Thembisa, where young girls, including myself, wanted to date gangsters. The way these guys proved their love, is to beat you up. And if he doesn't beat you up, then he doesn't love you."
"Women would provoke their boyfriends to test their passion. And sometimes they would leave relationships because he was being too 'nice'. It's easy to criticise that sort of behaviour but you'll find that that girl grew up in a household where her mother was abused. Often people don't seek the service of psychologists, because they deny that there's a problem. But by doing that we are breeding perpetrators."
Long way to go, but is there light at the end of this dark tunnel?
Nearly three decades after the UN first initiated the global campaign of 16 Days of Activism against Gender-Based Violence, we have a long way to go towards a South Africa free of discrimination, sexism and violence against women and children.

But as Dr Foster reiterates, "There are moves to address this crisis, and we need to recognise that and get involved. We can't sink into negativity around this because that doesn't pay homage to the often dangerous and costly work of many volunteers and councilors. 

"Having worked in the sector for the last 25 years, this is the most political action I have ever seen, and the changes appear to be moving fast and progress is being made in addressing gender-based violence, and that give us hope."
Are you being abused? Or do you want to join the fight against this scourge?
Here's a selection of NGOs who may be able to help:
National GBV emergency line: 0800 428 428
Frida Hartley Centre for Women – https://www.fridahartley.org/
People Opposing Women Abuse – https://www.powa.co.za/POWA/
Ikhaya Lethemba – https://ikhayalethemba.org.za/
National Shelter Movement – https://www.nsmsa.org.za/
Mentor a Boy Child – https://mentoraboychild.org/join/
Sonke Gender Justice – https://genderjustice.org.za/
Safe Spaces – https://safespace.org/
Masimanyane – https://www.masimanyane.org.za/
About the author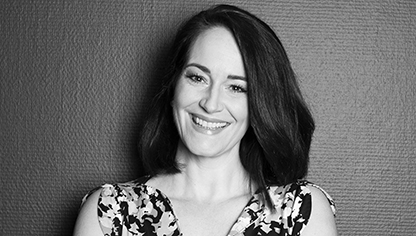 Caroline Edey-van Wyk
Brand Editor
Colloquially known as Investec's "storyteller," Caroline curates and produces all the content that underpins Investec's Out of the Ordinary brand promise. She works across the business but specialises in the areas of Sustainability, CSI, Sponsorships and HR. Caroline holds a Bachelor of Journalism degree in Political Science and Broadcasting - cum laude. Before she joined Investec she was a broadcast journalist at Sky News and eNCA.
You may also be interested in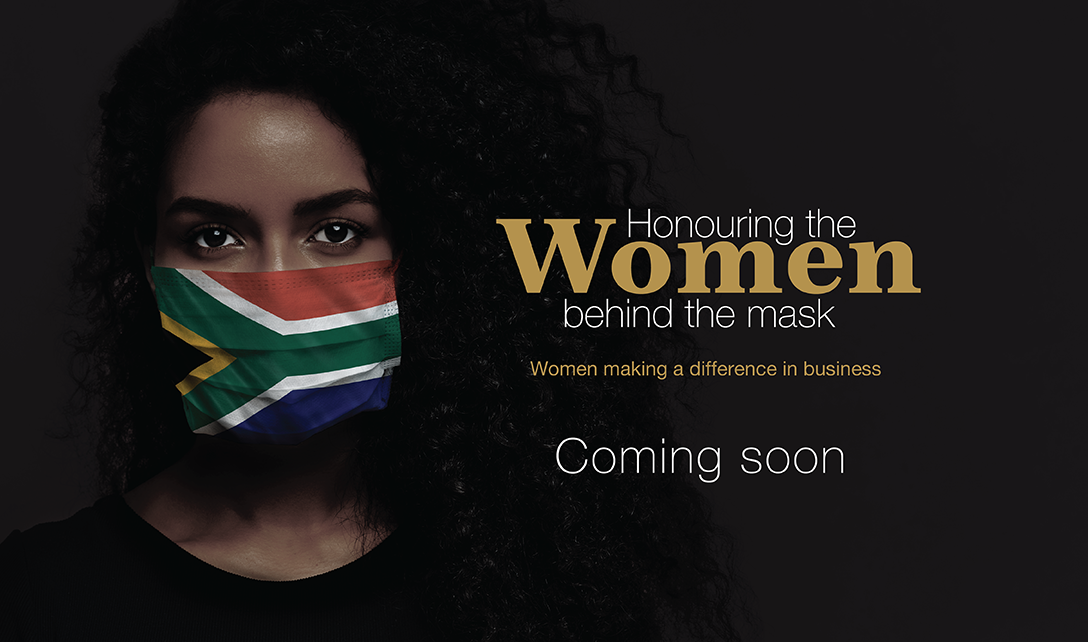 Women behind the mask
Investec's Women behind the mask initiative acknowledges the impact that the Covid-19 pandemic has had on women in particular, and further to this, the continuous challenges that women face.
We are running a series of webcasts with women leaders in multiple sectors including hospitality and travel, the public sector, education, banking and financial markets, and more, to unpack their stories, the future, and how we can make a difference.