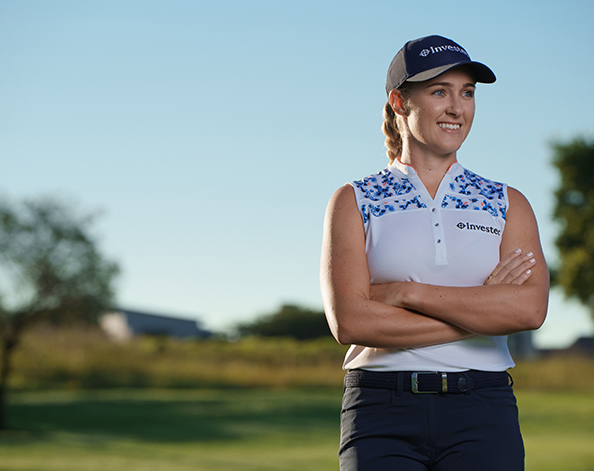 Lejan Lewthwaite,

Investec sponsored pro-golfer
Larger prize funds are one of the biggest factors driving the elevation of professional women's golf.
Lewthwaite continues, "While it's still nowhere near what the men earn, we've seen a massive improvement, with more sponsors and bigger title sponsors coming on board."
Stephanie Meadow from Northern Ireland, another professional golfer supported by Investec, believes that the groundswell of support for women in sport has helped drive this influx of sponsorship.
"Companies are starting to see the value in supporting women's golf as well as the men's game. It is great to see these brands joining companies like Investec, which has been ahead of the curve in supporting women in sport. They have seen the value and recognised our talent for a long time."

Get Focus insights straight to your inbox
34
Number of tournaments in LPGA expanded season
$10m
US Women's Open overall prize purse
An explosion in prize purses
From a global perspective, the LPGA continues to lead the charge in growing women's golf. The association announced an expanded 2022 season, with an unprecedented 34 tournaments on the schedule and a record-setting combined prize purse of $87.5 million.
The US Women's Open alone elevated the overall prize purse to $10 million, with a commitment to bring this up to $12 million by 2026. 
The season-ending CME Group Tour Championship will offer the largest single prize in women's golf with a $2 million winner's cheque from a $7 million purse.

31
Number of tournaments in LET tour
€24.5m
Overall LET prize purse
The Ladies European Tour (LET) also upped the ante in 2022, with an overall purse of €24.5 million from 31 events (up from 23 in 2021) across 21 countries. This figure is up €4.5 million over 2021 and is €13 million more than in 2019.
The local picture just as encouraging
The picture locally is just as positive. The Sunshine Ladies Tour features six events that count towards the Investec Order of Merit – a points system whereby the top three placed pros will gain automatic entry into the 2023 Investec South African Women's Open.
The Sunshine Ladies Tour starts with the SunBet Cape Town Ladies Open from 2-4 February and culminates with the Investec South African Women's Open from 30 March-2 April.
"We are proud to unveil a schedule packed with great incentives and nearly R13-million to play for." Sunshine Ladies Tour General Manager, Pauli van Meersbergen.
Championing pay and play parity
Investec continues to play a pivotal role in supporting women's golf in South Africa through its long-standing partnership with the Sunshine Ladies Tour.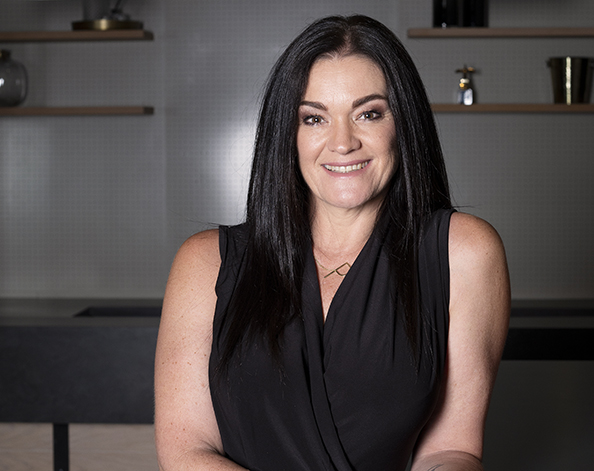 Peta Dixon,

Investec Head of Sponsorships
As part of our commitment to support and empower female golfers, Investec is proud to renew our title sponsorship of the Investec South African Women's Open for a further four years from 2022 to 2025.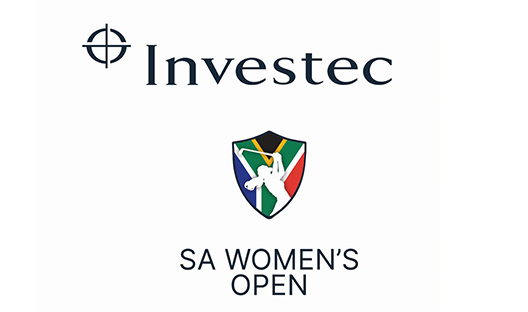 In addition, Investec has increased its contribution to the South African Women's Open, which now offers the tour's biggest prize purse – local and international players will compete for €300,000 this year.
The Investec Order of Merit bonus prize also doubles, rising to R200,000. And any local winner in 2022 will earn the Investec Homegrown Award bagging R100,000.

€300,000
Prize purse of Investec South African Women's Open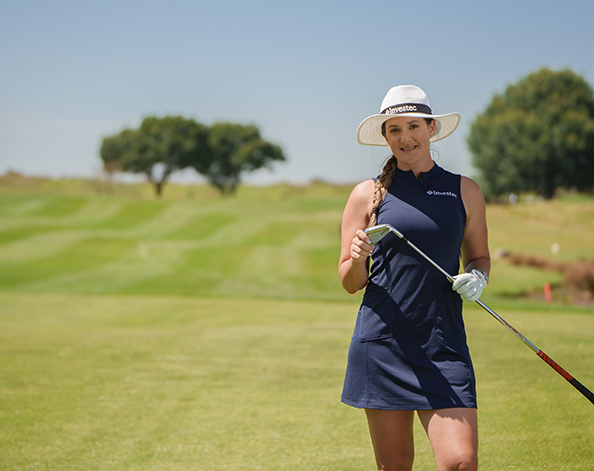 Nicole Garcia,

Investec sponsored pro-golfer
The only way women's golf will continue to grow is with backing from big brands like Investec that put their name behind events and players. It's all about exposure and awareness.
More eyes on the game
A significant contributor to the rise in financial support relates to the expanded coverage the sport now receives via mainstream broadcasters .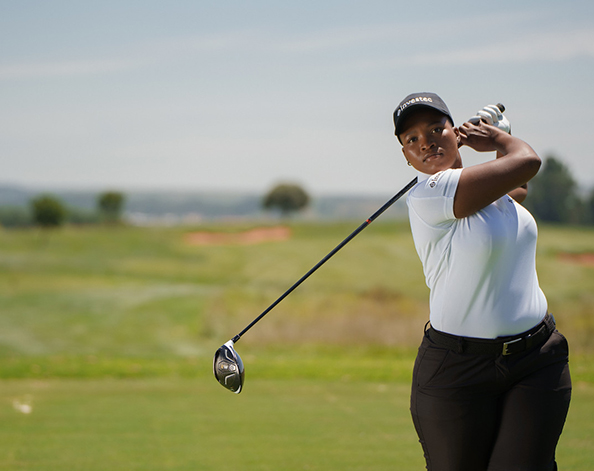 Zethu Myeki,

Investec sponsored pro
The major problem we face as women is that we don't get the recognition we deserve because we don't have spectators when we play and our tournaments are not televised as often.
However, that dynamic is changing worldwide. NBC Sports will cover all 34 LPGA Tour events in 2022, headlined by live coverage of all five major championships. This represents nearly 650 hours of LPGA Tour coverage – a 10% increase in total coverage hours, year on year.
The 2022 LET season will also get more airtime, with 17 live televised events offering over 235 live broadcast hours.

Locally, SuperSport, which has partnered with the Sunshine Ladies Tour since its inception in 2014, has helped to elevate the sport's profile in recent years, while also showcasing more homegrown talent with popular behind-the-scenes and lifestyle content.

"In 2021, SuperSport showcased the Investec SA Women's Open live for the first time, a week after we produced a live feed for the Dimension Data Pro-Am where the ladies also competed," explains Louis Hattingh, Senior Producer at SuperSport. 
"Those two weeks propelled the women's game forward in South Africa by providing exposure to players and sponsors. It also allowed youngsters to see what's possible if you work hard and compete well."
In 2022, SuperSport will once again broadcast the Investec SA Women's Open live over all four days.

"SuperSport has broadcast women's golf for several years and we're pleased to see how it has boomed. Not only have playing numbers swelled but viewership has increased too, off the back of a vibrant global game and a local circuit packed with talent and ambition." SuperSport's Chief Executive, Marc Jury.

Showcasing skills and talent
"The women's game brings a different dimension to golf. We may not hit the ball as far as the men, but in terms of our skillset, the level of quality we bring is just as good," says Lewthwaite. 

And broadcasters are helping to highlight these skills with coverage and commentary that offers deeper insights and stats, which creates more engaging and entertaining viewing for golf fans. 

"Viewer education comes from the television exposure, which now provides viewers with more real-time information and a better experience of the actual game. It is no longer just a number on a scoreboard but rather live sport that enthusiasts can engage in," continues Lewthwaite.
Read more: You may also be interested in Investec's involvement in the Investec SA Open Championship.