Invoking the leadership style of his mentor Nelson Mandela, President Ramaphosa gave assurances that fears of "marauding mobs going around taking people's properties and grabbing land," are completely unfounded.
"That is never going to happen," he told delegates at the biannual congress of the Gauteng chapter of the SA Jewish Board of Deputies (SAJBD). "I will not allow that to happen."
In an on-stage discussion with Stephen Koseff, executive director and former CEO of Investec, the president said: "We are going to manage this... I spent a great deal of time listening to Nelson Mandela, crafting my own political acumen around Nelson Mandela's values, principles and integrity."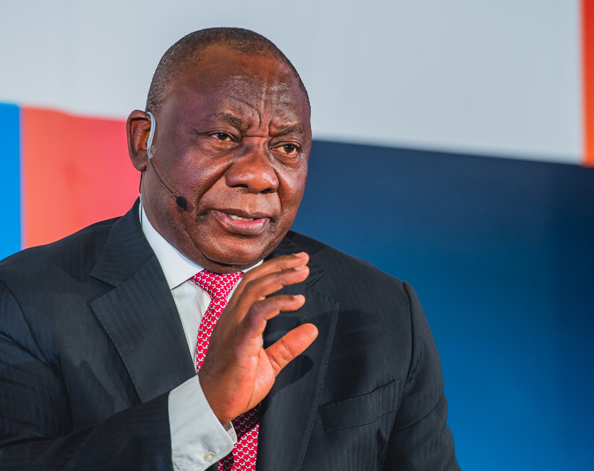 President Cyril Ramaphosa
Do not fear marauding mobs going around taking people's properties and grabbing land. That is never going to happen.
Any solution will enhance SA's economy
Determined as he was to quell fears of a disorganised land reform programme, Ramaphosa was also at pains to emphasise the crucial importance of the land issue for a great many South Africans.
Ramaphosa highlighted the vast inequality in South Africa, stating that his main mandate was to push forward the economic inclusion of all South Africans. He would do so, he said, in the framework of "a broader economic understanding that what we need to do is to grow our economy, to bring investments".
The president lauded the parliamentary process on land ownership that is currently underway, noting that it is the first time since the negotiated settlement following the end of apartheid that the entire country has been engaged in a formal national debate of this magnitude. Whatever the solution, he said, it will be one that "enhances the economic situation of our country. It will not harm agricultural production."
Three conditions for a growth economy
Referencing Jack Ma, founder of the Alibaba Group, who delivered the keynote address at Ramaphosa's October Investment Summit, Koseff said that three conditions were necessary for a growth economy: "educate your people, celebrate entrepreneurs and build an efficient state".
Ramaphosa singled out education his number one priority. Acknowledging that progress had been slow, he reminded the audience "that the Apartheid education system did a lot of damage; more damage than people realise," and that a solution would not happen overnight.
On fixing the state and public institutions, he said that the last nine years had done untold damage to the state structures. "We are now focusing on rebuilding the capability of the state. More importantly, the regulatory process and the bureaucratic process need to be addressed as well."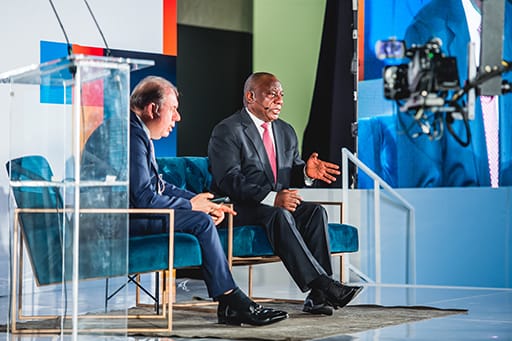 We must "support and defend" Pravin Gordhan
On the subject of the corruption that took root during his predecessor's tenure, the president came out in strong support of Pravin Gordhan, commending him on his bravery for speaking "the truth" at the Zondo Commission of Inquiry into state capture, and urging the public to "support and defend" people like Gordhan.

 "We should stand behind them because what they are seeking to do is to rid our country of the culture of corruption that had seeped into the sinews of the body politic."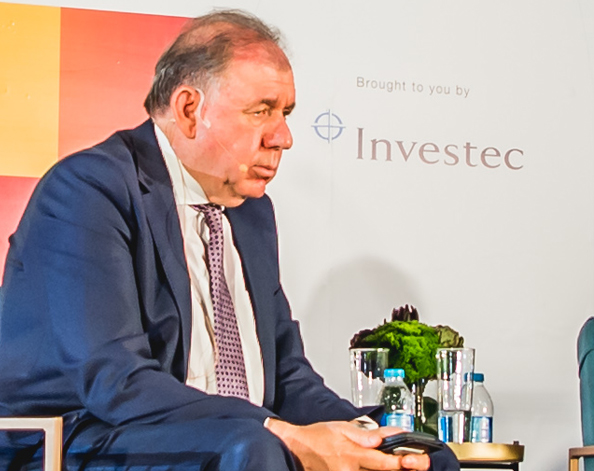 Stephen Koseff, Executive Director, Investec
There are three conditions for a growth economy: educate your people, celebrate entrepreneurs and build an efficient state.
"South Africa will soon be corruption-free"
Acknowledging that corruption over the past nine years has been "horrific," the president also said that discovering the true extent of the graft was a "cathartic moment," that has galvanised the leadership of the ANC, parliament and civil society to stop the rot. "I have no doubt whatsoever that we will succeed in this task. South Africa will soon be corruption-free".
In conclusion, Ramaphosa said: "This time around, we are not sleeping at the steering wheel. We are wide awake and this plane is flying, and it's got capable people who are going to fly it."
About the author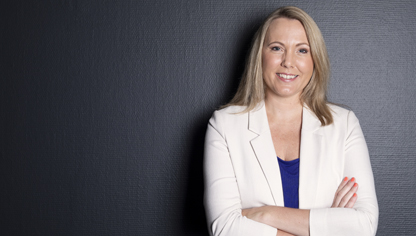 Ingrid Booth
Lead digital content producer
Ingrid Booth is a consumer magazine journalist who made the successful transition to corporate PR and back into digital publishing. As part of Investec's Brand Centre digital content team, her role entails coordinating and producing multi-media content from across the Group for Investec's publishing platform, Focus.
Receive Focus insights straight to your inbox