Receive Focus insights straight to your inbox
Setting the scene ahead of the on-stage discussion, Investec CEO Fani Titi stated that the congress was taking place at a time when the country faces significant challenges, particularly in terms of the economy, government infrastructure and service delivery.
"Undoing the destruction wrought under the previous administration will consume much of our collective energy for some time," stated Titi. While progress in this regard has been slow, Titi affirmed that things are happening. "We are in a different place to where we were two years ago."
The turning tide
Titi also highlighted numerous factors that bode favourably for the country's future trajectory, the most critical of which are our current President, who is personally untainted by corruption, and his administration, which is committed to restoring clean governance.
 "There has also been progress in rebuilding key institutions. As a consequence, international investment support continues to hold steady, with President Ramaphosa playing a crucial part in personally reassuring the investment community."
Titi believes the private sector plays a critical role in rebuilding the economy to deliver much-needed growth and jobs.
 "Government should take advantage of available skills and resources within the private sector to fix State-owned 

Enterprises (SoEs), in particular Eskom."
Titi highlighted the need for resilience: building on our strengths, taking a long-term view and having the flexibility and adaptability to respond to the inevitable hurdles. "Challenging times often create new opportunities, pointing to new and better ways of doing things. We must not be afraid to take advantage of this."  This approach, he said, will position the country favourably to take advantage of opportunities when things take a turn for the better, which Investec believes they will.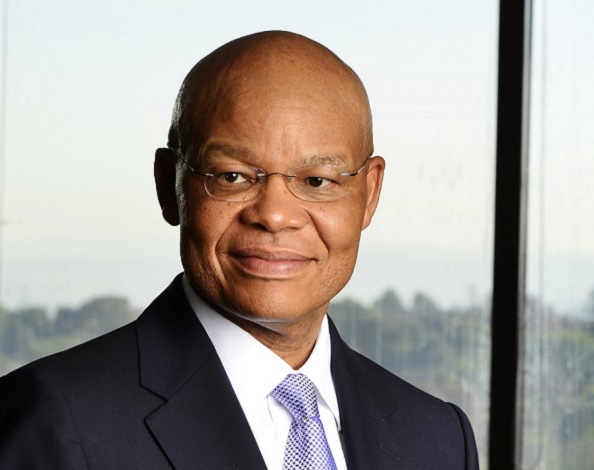 Fani Titi, Investec Joint CEO
We are confident that the people of South Africa can navigate these difficult waters and realise the enormous potential this country has to grow and flourish.
Let's understand the global and historical context
Advocate David Unterhalter SC opened the panel discussion by highlighting what he terms "a national failing". "We are always inwardly focused. We need to gaze at the world at large and have a sense of the times we've lived through in the last 20 or 30 years."
In this regard, Unterhalter highlighted that our national democratic change is one of numerous truly extraordinary global events. He identified the fall of the Berlin Wall 30 years ago as a pivotal moment as it brought extraordinary change to the world.
"This includes the rise of China, which has completely changed global economics and geo-politics. We have also lived through a great recession, which had massive implications for the way people think about their world, their economies, the rise of nationalism and where globalisation and individuals and their rights stand in relation to this."
Unterhalter believes South Africans must recognise that we are finding our way as a country amid these dramatic changes.
South Africa's saving graces
Unterhalter added that our constitutional framework has endured and has consistently worked in South Africa's favour. "The country also boasts a robust civil society full of diversity and extraordinary talent and independence of mind. It has proven hard to get South Africans to do things in an authoritarian way because we are so different and single-minded, which are incredible attributes."
Building on the case for optimism in South Africa, Dr Reuel Khoza, Chairman of Dzana Investments & AKA Capital, highlighted the economic strength that comes from our sectoral diversity.
"We account for just over 16% of Africa's GDP – just under R5 trillion. We are also the most developed and technologically advanced economy in Africa and a principle manufacturing hub and services destination. We are one of the most open economies in the world, with preferential access to numerous global markets. That means a great deal."
Additional strengths highlighted by Khoza include a sophisticated and robust banking system, which stood firm amid the global financial crisis.
The country is, therefore, well-positioned to generate positive long-term returns on invested capital, which is reflected in the foreign direct investment (FDI) commitments secured during President Ramaphosa's investment conferences.
"That kind of money doesn't flow into a country that isn't considered attractive as an investment destination," stated Khoza.
Universities in better state than rhetoric suggests
Prof Adam Habib, Vice-Chancellor of the University of the Witwatersrand, encouraged delegates to look at the figures to cut through the rhetoric and uncover the reality about the health of South Africa's universities.
Basing his assertion on five key indicators, Prof Habib affirmed that the country's top universities were producing more research outputs and graduate and post-graduate students today compared to 2013. Universities like Wits are also financially sustainable, while driving significant transformation to deliver societal impact. "If you listen to the rhetoric and perceptions, you get a different view," he said.
Habib also highlighted the value for money offered from local universities, which provide comparable education to international institutions and impart more soft skills that learners require to succeed in the workplace. 
"I promise you that our universities are one-ninth of the price of a UK university and we produce an equivalent graduate."
"It is the shared responsibility of all South Africans to protect these institutions, because that's where the next generation of judges, businessmen or accountants will come from. Until we decide to protect that, we are in trouble."
Research output
In 2013 - 1,200 research projects      
In 2019 - 2,000 research projects 

Graduates increase
In 2013 - 6,500 graduates
In 2019 - 9,500 graduates

Transformation through education
47% of graduates are first-generation university students

Brozin believes SA best country in the world for entrepreneurs
Another panelist, Robbie Brozin, co-founder of Nando's, believes South Africa remains the best country in the world for entrepreneurs. He suggests the bigger the mess, the more people it will take to fix it. "What we need is for people to stand up and say I want to be counted and make a difference."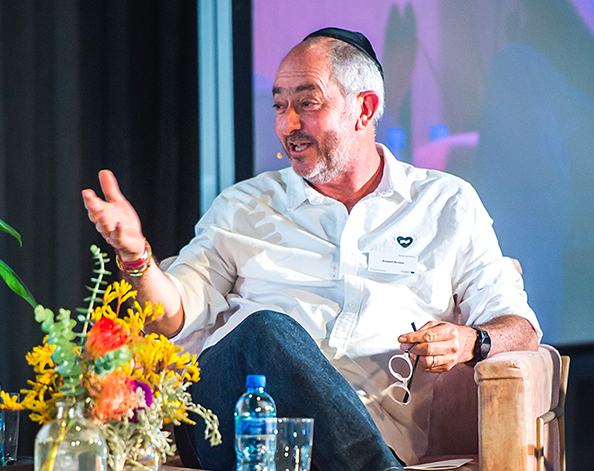 Robbie Brozin, Nando's founder
Extraordinary opportunities will emerge to fix South Africa and rebuild the destruction experienced over the last 10 years.
Unemployment and Eskom
In terms of solving our most urgent challenges, Khoza believes that if South Africa's citizenry can rally around the President's initiatives, the country can achieve its objectives.
"Government has been good at planning but our leaders should show greater bias for implementation, particularly around creating employment through initiatives such as the Youth Employment Service (YES). While this is supported by among others, Stephen Koseff (Investec's former CEO), additional initiatives are required."
Speaking on the country's Eskom challenge, Khoza, former Chairman of the South African state electricity utility from 1997 to 2002, says dedicated and diligent people are required to turn around the SoE. "You need competence and ethical conduct to run an organisation. We haven't had that since 2005, which is when the SoE went from almost no debt to its new generation capacity build projects, which are running behind schedule and three times over budget. These are major factors in Eskom's debt burden."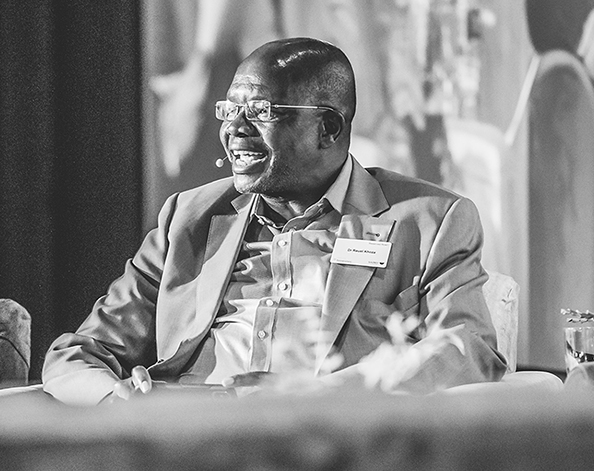 Dr Reuel Khoza, Dzana Investments & AKA Capital, Chairman
A good number of people who used to run Eskom in its heyday are still alive... want to come back home and fix the SOE provided they are given the prerequisite platform to perform.
Prosecuting the corrupt
Urgent action is also necessary to prosecute state capture's perpetrators, suggested Unterhalter.
"We cannot have a situation where people have looted and plundered without repercussions. It would be a terrible stain on our institutional capabilities if there were only a few inept prosecutions 

and everyone kept the loot."
Unterhalter is confident that the courts are capable and ready to try the complex cases, but that there needs to be a willingness to prosecute within local law enforcement, and that winning a few simple cases will instil confidence in the legal system and create momentum. 
Finding solutions & active citizenry
In this regard, Habib cautioned against romanticising President Ramaphosa's approach. "While he has rid us of the worst leaders and brought about change, he has also made mistakes. He is playing a long game, but we need quick wins, otherwise society will lose confidence in the political system. If you look at what's happened in the last year, that has started to happen."
Habib also believes the President should address pressing issues around leadership, which means making hard choices, amending laws to benefit the country and echos Khoza's statement around appointing a competent Eskom board.

Mary Kluk, National President, SAJBD added that communities also have a significant role to play in our country's revival.
 

"When communities learn to share what we have, we will build the country we dream of. Our future is in our own hands."
Brozin affirmed this view, stating society has an opportunity to bring light to a dark world. He encouraged delegates to get deeply involved in projects that can change society and unlock the country's potential.
"When you give someone an opportunity, it is incredible to see the power of the individual. But go deeper – do more than just sign a cheque. Mentor them, teach them. The reality is this is a magnificent country and our story is miraculous. We can do anything we put our minds to."
In closing, Prof Habib urged delegates to stand up and collectively protect the institutions that rightfully belong to us all. "The collective voice of South Africans must be heard – that's when the most toxic politicians will retreat."
About the author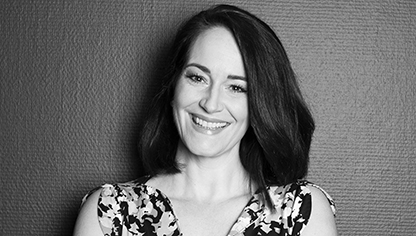 Caroline Edey-van Wyk
Brand Editor
Colloquially known as Investec's "storyteller," Caroline curates and produces all the content that underpins Investec's Out of the Ordinary brand promise. She works across the business but specialises in the areas of Sustainability, CSI, Sponsorships and HR. Caroline holds a Bachelor of Journalism degree in Political Science and Broadcasting - cum laude. Before she joined Investec she was a broadcast journalist at Sky News and eNCA.
Disclaimer
Investec Focus and its related content is for informational purposes only. The opinions featured on the site are not to be considered as the opinions of Investec and do not constitute financial or other advice. The information presented is subject to completion, revision, verification and amendment.