Trucks backed up outside South Africa's key ports are experiencing turn-around times exceeding 14 hours to collect or offload containers. This is as a result of the manual processes implemented as Transnet struggles to contain a cyberattack that brought the ports, rail and pipelines operator to a standstill on 22 July.
Labelling the incident as "an act of cyber-attack, security intrusion and sabotage," the Transnet Port Terminals (TPT) division yesterday declared force majeure at South Africa's major container terminals, including those at the ports of Durban, Ngqura, Port Elizabeth and Cape Town.
Speaking to ENCA, Denys Hobson, logistics and pricing analyst at Investec, said that if the hack is not resolved quickly, it could have serious implications for importers and exporters: "The impact is going to be far-reaching both in terms of lost sales and cash flow issues, and potentially, there could be catastrophic congestion that actually forces shipping lines to start diverting their vessels away from South African ports."
60%
of SA trade is handled out of Durban port
10%
the current operating capacity of Durban port
The stark impact of the disruption is illustrated by the fact that Durban Port, which handles 60% of all South Africa's trade, is currently only operating at around 10% of capacity, says Hobson.
"If nothing can move in and out the country, there will be serious economic ramifications that will be amplified by all the supply chain disruptions we've already experienced from the recent civil unrest, the global container and capacity shortages and the lockdowns. This just adds fuel to the fire."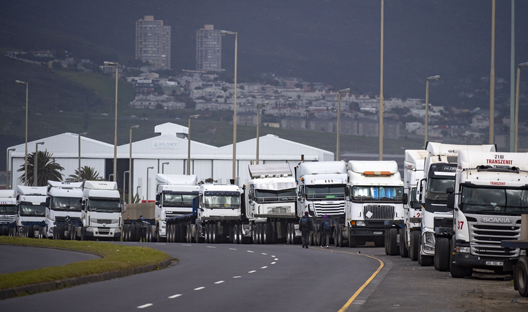 Trucks queue up outside the Cape Town harbour, waiting for hours to offload or collect cargo.
Hobson says that depending on how long the downtime lasts, shipping lines may decide to omit ports and re-route cargo which will add to the lead time.
The worse-case scenario, he says, is that SA ports are bypassed all together: "Should this system downtime be protracted, and port congestion becomes extreme, shipping lines may decide to temporarily blank or re-route sailings to/from South Africa until the situation improves."
Maritime cyber hacks up by 400%
The current situation in South Africa is the latest in a series of increasingly sophisticated cyberattacks on the global shipping industry as it goes digital. With the increased reliance of the maritime industry on online platforms during the pandemic, attempted cyberattacks spiked by 400% between February and June 2020, according to Israeli cybersecurity specialist Naval Dome. 
All of the four major container shipping lines have been hit by a cyberattack, including Maersk, CMA CGM, MSC and Cosco Shipping. In 2017, Maersk faced a serious malware attack that cost the Danish shipping giant around $300 million over a two-week period of disruption; while just last year, French line CMA CGM was hit by a ransomware attack that brought down its e-commerce systems for over a fortnight.

And it's not just shipping lines that have been impacted. Other related supply chains have been targeted too: a massive ransomware attack took down the largest fuel pipeline in the US in May this year for 11 days, sparking oil shortages and mass panic buying of fuel. The Colonial Pipeline Co eventually succumbed to hackers, paying them an eye-watering $4.4 million in ransom.

Want to learn more about the uniqueness of our Trade Finance?
Black Friday could be blue for SA retailers
Continuous supply chain delays can be anticipated in the coming weeks and months which will place further pressure on importers' sales and ultimately cash flow at a critical time, especially for SA companies who are hoping to improve their profit over the upcoming Black Friday and festive season period.
"This shutdown will have a consequential impact on pending import orders – this could not have come at a worse time," says Hobson who believes that some retailers may simply cancel Black Friday to mitigate their risks.
"If a retailer misses the opportunity to receive goods in time for the promotion period, they will sit with excess stock that they may ultimately have to discount down the line. This results in margin pressures on business, cash flow constraints and potentially having to cut jobs."
READ MORE: Shipping challenges could hurt South Africa's retail high season
It all depends on how long it takes for Transnet to recover from the cyberattack, he says.
For importers waiting for critical stock like PPE equipment, they may be forced to air freight more stock in at higher freight costs. Freight rates have already started increasing as demand soars, says Hobson.
Denys Hobson, logistics and pricing analyst, Investec for Business
You are essentially strangling the economy when you can't import and export, especially in South Africa where we have been enjoying a consistently strong trade surplus with good momentum there.
This impacts everything from cars to oranges
The Transnet shutdown threatens to sour a bumper year for citrus producers in South Africa, coming right in the middle of their peak export season.
"If citrus doesn't ship within a certain time frame it becomes obsolete stock, resulting in lost revenue, wastage and reputational issues which could have a negative impact on future contracts," warns Hobson.
If this happens, he says, shipping lines could also consider cutting export capacity to South Africa in the future as returning vessels will not give them the expected yields and their capacity could be utilised far better on other global trade routes.
Automotive manufacturers will also feel the repercussions of the chaos at the ports, says Hobson. "The impact of an automotive production line stopping due to component shortages is significant, and they're already under pressure to meet demand due to delays caused by the global microchip shortage and the Covid-fuelled delays of other components."
South Africa also exports vehicles, so if manufacturing and shipments are delayed, that can put a dent in the monetary inflows that the country so desperately needs.
This all comes at a time when commodity prices are soaring globally, and the shutdown could hinder exporters participating in the boom. "You are essentially strangling the economy when you can't import and export, especially in South Africa where we have been enjoying a consistently strong trade surplus with good momentum there."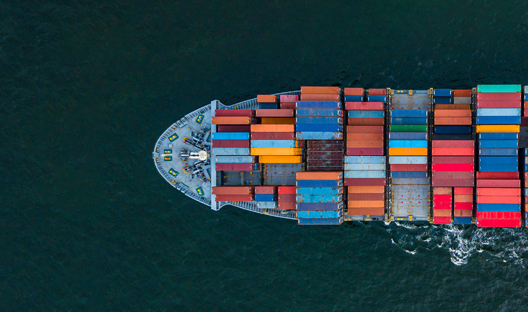 Logistics Update
Investec for Business compiles a bimonthly Logistics Update that offers insights into local and global logistics.
"Gateway to Africa" closed for business
Durban harbour was ranked in the bottom three of the world's 351 container handling facilities in the World Bank's Container Port Performance Index 2020. The Transnet cyberattack will only add to the port's woes and gives competitors an opportunity to step in, says Hobson. "A port like Maputo that Emirati terminal operator DP World has invested heavily into, is able to gain additional volumes and support landlocked African countries more efficiently now."
Hobson's advice to war weary importers and exporters? "Unfortunately, it's about being patient and working with very closely with your customers, supply chain and financial service providers. Transnet is very slow at coming forward with the detailed information that's required – there's a severe lack of visibility of where the containers are and what the time frames are to be able to start getting access to these containers."
Hobson says Investec is taking a proactive approach in order to uplift and deliver containers to clients as soon as they are released for collection. "Our transporters have trucks on standby waiting to make deliveries, even over the weekend, in an attempt to clear up backlogs and ensure our clients receive their shipments at the earliest possible opportunity."
About the author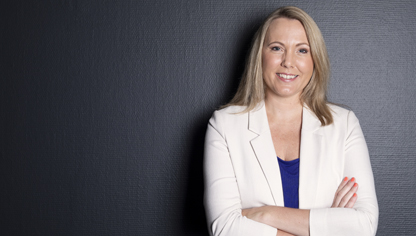 Ingrid Booth
Lead digital content producer
Ingrid Booth is a consumer magazine journalist who made the successful transition to corporate PR and back into digital publishing. As part of Investec's Brand Centre digital content team, her role entails coordinating and producing multi-media content from across the Group for Investec's publishing platform, Focus.
Comprehensive offerings to support your business growth  
Our working capital finance is designed to boost and free up cash for optimising or growing your business. We offer a number of tailored financing solutions to suit your business needs.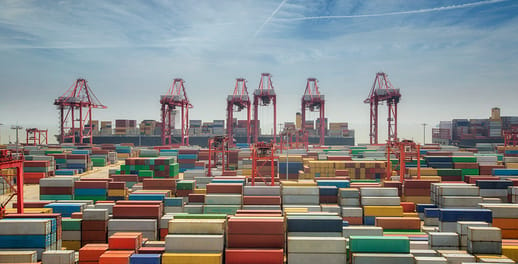 Trade Finance
We provide financing for the purchase of stock and services on terms that closely align with your working capital cycle.  For importers, our fully integrated solution provides a single point of contact for the end-to-end management of your imports, including order tracking, the hedging of foreign exchange risk, the physical supply of product, and the provision of a consolidated landed cost per item on delivery.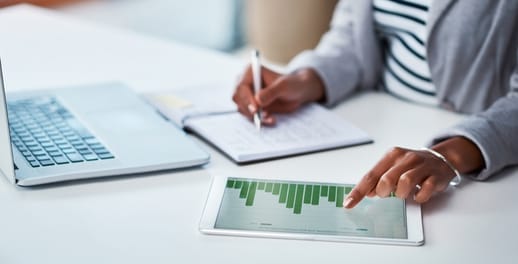 Debtor Finance
Funding the needs of your business by leveraging your balance sheet (debtors, stock, and other assets) to provide you niche asset-based lending or longer-term growth funding to assist you in growing your business and creating shareholder value.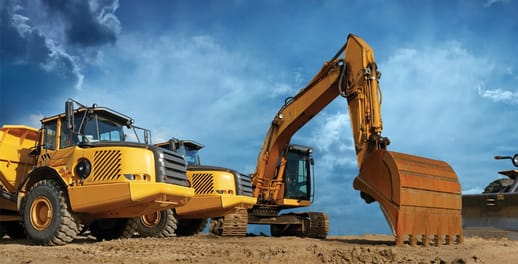 Asset Finance
Niche funding for the purchase of the productive assets and other capital requirements needed to grow your business.  We alleviate the requirement for the upfront capital investment in these assets.
Get more insights from Investec Focus
Get Focus insights straight to your inbox