Get Focus insights straight to your inbox
As leaders of Investec and Naspers, companies held in high regard not only locally but internationally, Phuthi Mahanyele-Dabengwa and Fani Titi are influential voices in corporate South Africa.
And lately they have a lot to say – not just about their own businesses and industries, but also about the most urgent issues facing South Africa right now: the unconscionable inequality of our society; the state of our education system; the plight of our country's entrepreneurs. These are the themes of the latest Investec Focus Talk.
Prefer to listen on the go?
Listen to the full discussion between Investec Group CEO Fani Titi and South Africa CEO of Naspers Phuthi Mahanyele-Dabengwa. 
Subscribe to Investec Focus Radio SA
In July, some of South Africa's most shameful failings played out in vivid detail on television screens across the country. An ostensible political grievance rapidly descended into mass looting, violence and anarchy in KwaZulu-Natal and parts of Gauteng. It's now clear that we were witnessing an act of orchestrated economic sabotage that left over 300 people dead, businesses destroyed and key infrastructure under threat.
But perhaps most disturbing was the ease with which cynical actors were able to take advantage of the poverty, inequality, and social fissures within our communities to unleash chaos. As the fires at factories and shopping malls died down, many unanswered questions were left burning as fiercely as ever. Among them, why are so many in our young democracy still denied a realistic chance at a better future, and how can we break the cycle of mistrust between business and government to build a more inclusive economy?

On entrepreneurship: SA's best chance for inclusive economic growth
Titi on creating an entrepreneurship ecosystem: "We need an ecosystem of support for entrepreneurs, basic support for younger people to understand what it takes and learn how to scale up businesses - how do you move from a business idea or a small business to a large business and how to get access to markets."
Mahanyele-Dabengwa on resources for entrepreneurs: "Both the corporate sector and government have a responsibility to ensure that we have an enabling environment for small and medium sized enterprises… this is due to the fact that we know that they play a vital role in creating jobs and growth."
Titi's reflections on starting out in business: "Being in your own business is hard. So preparedness in terms of education and experience, a mindset that you would like to be a business owner, a creator of jobs and a tenacity in terms of your attitude because business is about failure and you will make mistakes.."
Mahanyele-Dabengwa on entrepreneurship lessons: "What I learnt in my journey of entrepreneurship was the importance of partnership. I think over everything that you do in the business, primarily, your partnership with your business partners is key to being able to really succeed, because you can really build on that."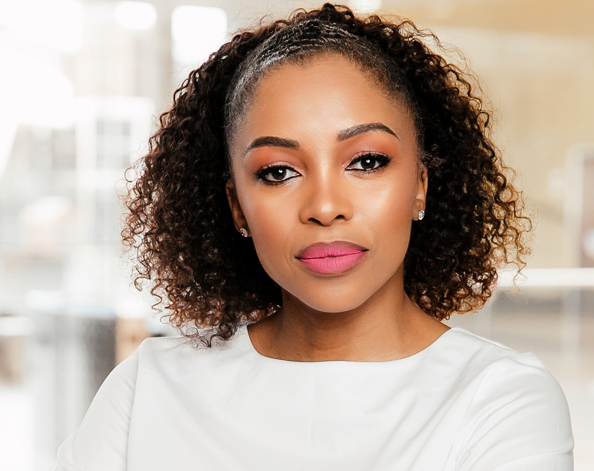 Phuthi Mahanyele-Dabengwa, South Africa CEO of Naspers
We need to use this moment and these great minds around us and come up with pragmatic steps to be able to deal with the issues, steps that will generate jobs, improve training and development of people and restore confidence back into the country, and we need to do so urgently.
Education: the foundation of a better tomorrow
Titi on the South African education system: "The number of kids who are coming out of high schools, technical colleges and universities with inappropriate skills, having spent so much time and money, and they are not employable: that, for me is the fundamental problem that we need to address if we want to address inequality. Otherwise, 25 years from now, there will be exactly the same discussion about high levels of unemployment."
Mahanyele-Dabengwa on the social basis of educational shortcomings: "You have young people who are coming from very difficult circumstances so it's not an issue of just not having access to being able to buy books… there are all sorts of social pandemics that young children are facing, and teachers are finding themselves having to be psychologists."
Titi on working with the skills we have while working to upskill for the future: "You can't create an economy for the skills you don't have. We've got to try work with the levels of unemployment, so programmes like YES, where corporates are partnering to create opportunities for people to get some experience [are important] because when you try go for your first interview, people generally say, 'what experience do you have?'"

Mahanyele-Dabengwa on access to information: "Think of a young kid who is in high school in the rural areas, they have no way of knowing that they can get a bursary [unless] a teacher is able to get the information for them. And so these are some of the difficulties that the majority of our young people face. We need to be able to get these solutions to young people and work closer with government in finding these solutions."

Titi on the need for schools to provide what the economy needs: "The majority of kids coming out of the education system are not prepared… There are countries on the continent with very little means who produce a quality of outcomes that is much better… So we've got to produce skills that match what we require in industry, otherwise, the amount of spending we are deploying into education is wasted."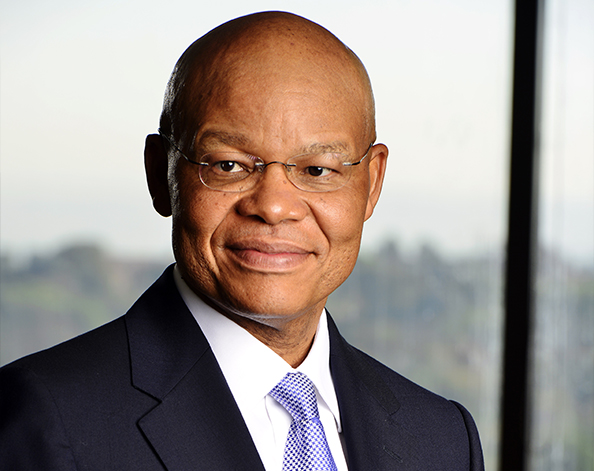 Fani Titi, Investec Group CEO
If our education system continues to be as irrelevant to the economy as it is today, 25 years from now we will still be talking about fixing the problems of inequality, absorbing high levels of unemployment.
Public-private partnerships: it's time for mutual trust
Titi on the need for better public-private collaborations: "I'm calling for a rethink of the role of the state and the role of the private sector and how we together can take the country forward much more radically. I think it is possible to do, because the private sector has been very good at allocating capital, we have capital, we have resources, and we are extremely patriotic."
Mahanyele-Dabengwa on public-private partnerships: "With just a little bit of capital, when you have partnership with governments sectors that are willing to work with you, you can produce unbelievable results. So I absolutely believe in in public-private partnerships."

Titi on government's role for better partnerships: "Government has to accept that business is an integral partner to the progress of the country. What government needs to do is reduce red tape, enable an environment where business can invest, give a level of certainty around policymaking, but really not think of business as an enemy, which has been the case for quite a long time."
Stakeholder capitalism and sustainability
Titi on responsible capitalism as a force for good: "I believe capitalism is a force for good. But to be that force for good in the long term, you've got to think about stakeholders beyond just your shareholders and in fact, for shareholders, now, issues like sustainability, climate and ESG have gone up their priority list."
Mahanyele-Dabengwa on social entrepreneurship: "A social entrepreneurship approach is a win-win approach to business. It fosters a more equitable society by addressing needs and seeks to achieve ongoing sustainable impact. And it's good for business not only for now, but for the future."

Titi on a conscious society: "In today's world, if you're going to be a place that attracts the brightest minds of young people - they would want to know that you care about more than just making profits on a day-to-day basis. They would like to know what your attitude is towards communities, the environment and  sustainability."