We can all change the world. There are so many initiatives out there currently in their infancy that have the potential to create real transformation and impact millions of people.

For the success of these initiatives and ideas, founders and senior managers cannot act as dreamers, thinkers and innovators on their own. Every member of an organisation big or small has to participate. Innovation can come from anyone, anywhere – a notion that showcases the importance of a diverse team.

This change in workplace culture over the last few years has allowed a move away from traditional beliefs that only the few can influence innovation, as it's the need for the many to get involved for businesses to remain competitive and see significant growth.

There is a lot that corporates can learn from start-ups in the fintech world where the culture of intrapreneurship has been prevalent since its infancy due to its smaller company structure and ability to act nimbly. 

Those working at young fintechs have no choice but to get involved with all facets of the business. People within the business have huge opportunities to speak up and bring ideas to the table that can be acted on and reiterated upon quickly. This type of mentality won't only impact the business goals and revenue positively but will also bring higher employee satisfaction as contributions become more tangible.
Harvard Business Review states that a shift in culture is based on shared-responsibility and has become less a code established by leaders and more of a toolkit for all to draw from and input to. Another study referenced by Forbes concluded that the most successful innovations in the last few decades were actually invented by existing employees, not entrepreneurs.

It's something that fintechs deeply understand – promoting this type of workplace culture is incredibly important to building the next generation of financial services. Throughout this piece, we will explore the challenges and potential successes that intrapreneurship can bring and how it relates to fostering innovation from within the workplace at every level of the business.

What is intrapreneurship?
First, let's take a step back and look at the definition of intrapreneurship.

According to Cambridge Dictionary, an intrapreneur is an employee who takes direct responsibility for turning an idea into a new product or service. An intrapreneur brings entrepreneurial thinking and skills to build within the structure of an existing organisation.
The birth of the concept is credited to Gifford Pinchot, an American entrepreneur, author and inventor. In 1978, Pinchot wrote about the term in a co-written paper with his wife entitled: Intra-Corporate Entrepreneurship.
The goal of Intrapreneurship is to create the entrepreneurial mindset and infrastructure needed to support growth. It takes a systems view of growth. It is a framework for transformation.

Intrapreneurship is more than just being an 'ideas factory'; real intrapreneurship means taking responsibility for the management of that idea and seeing it through to profitable reality – or, as Pinchot puts: "intrapreneurs are the dreamers who do".

The main difference between intrapreneurship and entrepreneurship is that entrepreneurs start up and run their own companies, whereas intrapreneurs are responsible for innovating within an existing organisation.

Successful intrapreneurship utilises existing frameworks and resources giving employees the space to think through an idea from start to finish with minimum disruption from across the organisation. This allows these intrapreneurs to quickly build and iterate, giving them the chance to go to market sooner than what normal organisational structures may allow for.

Although the concept has been around for some time, the coined term 'intrapreneurship', may not be familiar to all, yet there is one famous example of successful intrapreneurship that we are all aware of -- the development of the Apple Macintosh, also known as the Mac.

Steve Jobs famously split off with a group of engineers to develop the cult computer. The team had the freedom to work independently and without 'adult supervision', to effectively create one of Apple's main product lines. This not only kickstarted the iconic branding Apple created for themselves, but it also showcased how effective encouragement for innovation resulted in a product that proved to have longevity within the direct-to-consumer market versus the tech aficionados and high spenders Apple originally targeted themselves towards.

Most importantly, they created a new, long-lasting stream of revenue for the organisation and a culture that relied on the ideas of the many, not the few.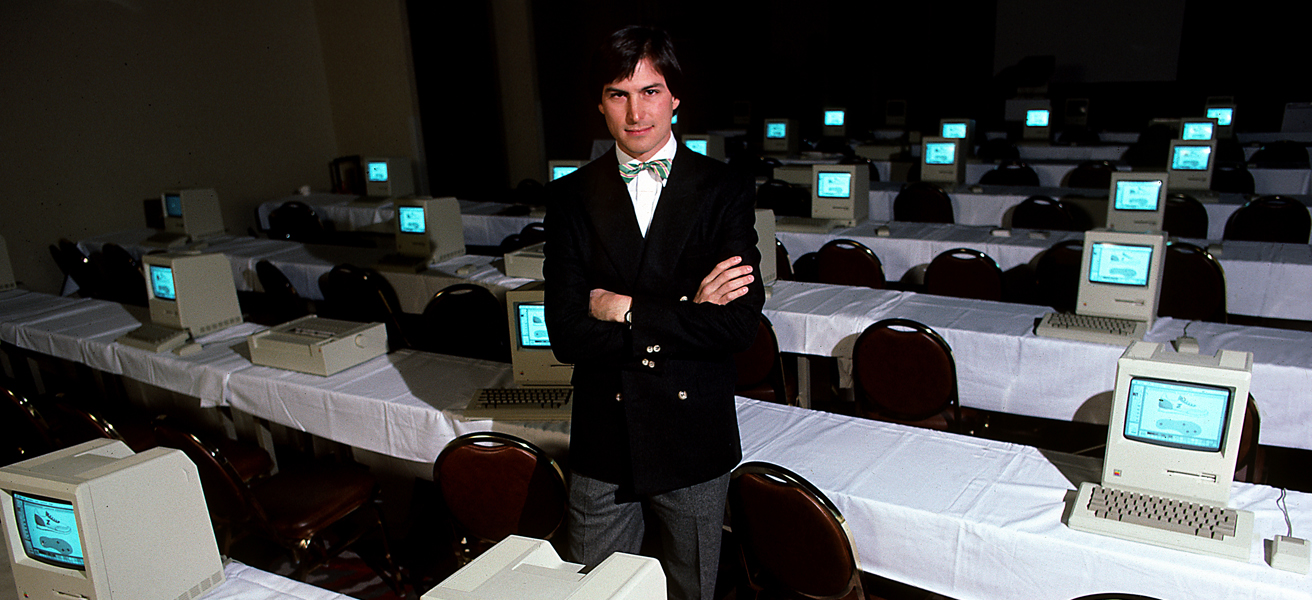 Apple founder Steve Jobs with room full of computers in 1984.
50-90%
Failure rates for innovation
Intrapreneurship must be always-on
Intrapreneurship is not a silver bullet, there are failures and it's about being brave enough to experiment. You have to kiss a lot of frogs before you get to your innovation solution!

Innovation is the key element in providing aggressive top line growth. But doing one or two innovation initiatives a year will not support or sustain innovation. Organisations need to be innovating all the time. Failure rates for innovation are still high – 50-90%.

Here are some key points to take into account:
Futureproof skillsets: Intrapreneurship is a way to spot innovative thinkers and doers, which futureproofs skills that we need to remain competitive. This will be desirable in staff recruitment and promotion.
Intrapreneurs as future leaders: Intrapreneurs bring a diversity of thought to an organisation by virtue of the fact that they think and act differently to other employees. It is this differentiation that makes them the ideal candidates to lead new growth initiatives and they often possess characteristics seen as desirable for senior management. HBR says that "The essence of leadership is change, and proactivity is the fuel for any force of change".

Retention tool: An intrapreneurial culture helps companies attract and retain their most entrepreneurial leaders.

Your best salespeople: According to HBR, Intrapreneurs are able to take "dormant" ideas or projects, "revitalising them with their influence and sales skills".

C-suite sponsorship: an innovation project is doomed to fail from the start if it does not have the backing and buy-in of execs. The best change agents nurture relationships at the top of the organisation and know who to lean on when they want to get a project pushed through.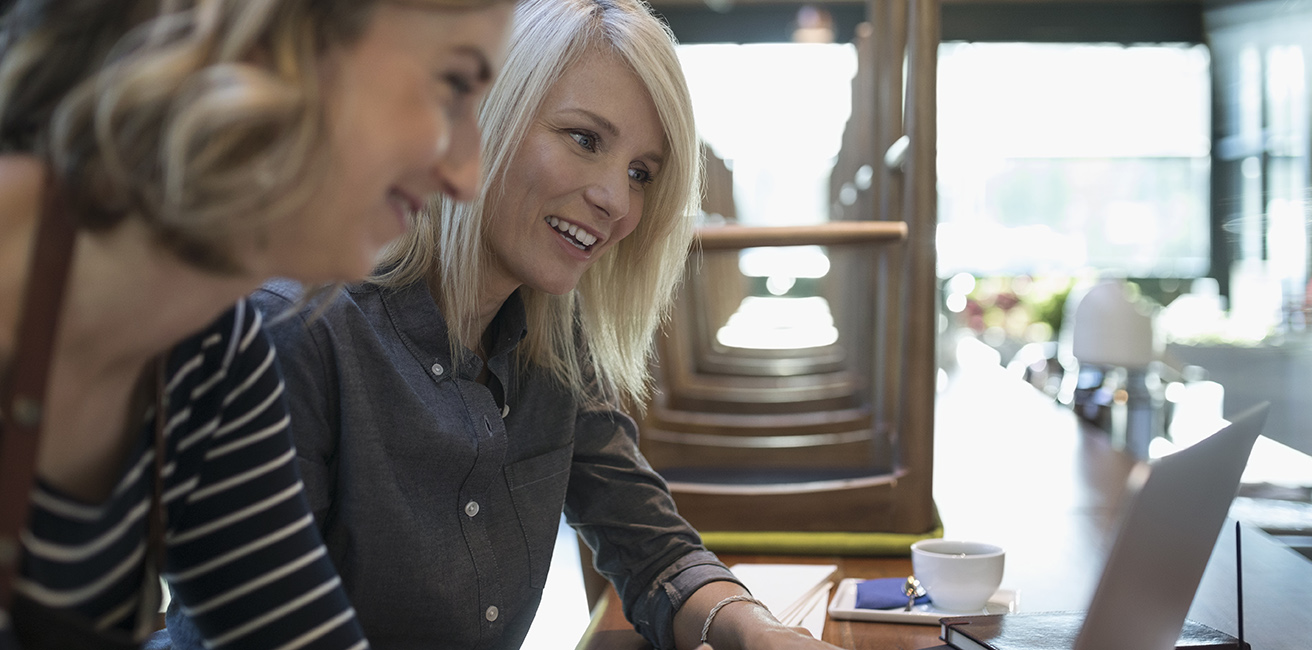 So, why is intrapreneurship so important for banks?
Banks looking to be more agile can learn a lot from fintechs, who are focused on creating long-lasting user experiences and loved products and services that are useful yet disruptive to the current status quo within the finance industry. In tandem, each business aims to reach product-market fit whilst up against their competitors, plus attempt to establish a presence amongst the market before consumer behavioural trends change.

Today, businesses face more competition than ever before and are up against tight timeframes, an ever-evolving market and high operating costs. This is especially true for fintechs who are operating with lean teams and minimum capital.

Going to market is increasingly difficult for technology companies who are creating new products and experiences that may not have ever been built before, let alone building services that customers don't even know that they want or need yet.
Furthermore, they are up against traditional entities like banks that have the capital and resources to fail on a grander scale without a huge impact on the business's bottom line.

So, to build and market a service or product that truly changes the landscape without the capital and resources of bigger companies, it is imperative to understand the need to allow those within the business to think big and act quickly without blockers deriving from all parts of the business.

To inspire rapid action and active results, it is crucial to trust the people and allow teams the breathing space to dream, think and build without interruption, and enable them to do their best work in the right environment. This is as true for fintechs as it is for traditional financial services.

70%
Of transformations fail
In 2020, McKinsey stated that 70% of transformations fail, largely due to people and culture related challenges, drawing back from their 2016 article stating that companies must be prepared to tear themselves away from routine thinking and behaviour.
This mentality will no doubt bring results -- although it is important to note that these results may not be what anyone was hoping for or expecting. This kind of culture allows for faster data-driven results and customer-inspired iteration, saving businesses copious amounts of time and money in the long run.

A Deloitte study from before the 2020 pandemic showed that fostering an intrapreneurial culture translates directly into tangible business benefits, including cutting time to market for new products and services, driving both top-line growth and cost savings, and improving business processes.

Intrapreneurship as been put into practice at startups due to the nimble way of working, and by doing so, the time to market decreases, as do costs. Understanding the need for a product or service within a shorter frame of time gives the business more opportunities to iterate or scrap the idea with a smaller amount of investment in time and money.
While the agility of start-ups is inspirational, banks have a different set of challenges, by virtue of their size, regulations and complexities of impact on other systems.
How can you support the intrapreneurs in your organisation?
Organisations need to be innovating all the time.

To go to market quickly and cost-effectively, businesses must evolve and adapt their internal cultural structures lest they continue to play catch up in an unpredictable environment (something we have seen as Covid-19 hit in 2020). This is done by nurturing a culture that embraces change and possibly uncomfortable shifts to control within the organisation.

Such as the Apple example given earlier, financial institutions focused on future proofing have a better chance of surviving and ultimately succeeding by embracing uncertainty. It should be a constant cycle of innovation within an organisation, not just a timed, cyclical initiative.

However, this is no easy feat. Encouraging people to think outside of the box and to go up against centuries-old systematic norms requires those at the top to promote this type of thinking, allowing people to feel comfortable with the uncomfortable without concern or worry for job stability.

Finding and encouraging the intrapreneurs within your organisation is key to benefiting fully from the external pace of innovation. It may be easy to get caught up with a structured quarterly or yearly plan - although structure and goals are fantastic to align the organisation - it may not breed the best environment for independent thinking. Firms can get caught up doing what they are doing, and if something outside of the business plan comes up, they won't necessarily do anything about it.

Ensuring that the right office environment and culture is set, you are creating the right tone for intrapreneurship from the get-go. So how should you go about encouraging this type of culture?

A focused approach to innovation needs to be taken. Systems need to be put in place to assess the idea, and budget and time need to be allocated to employees to develop it and prove these 'proof of concepts'.
Allow people to create teams across all functions of the business for new projects. Employees who are empowered by intrapreneurial leadership and work within these sorts of teams, are more motivated to develop creative solutions and alternatives.

Promoting the importance of upskilling, reskilling and learning and development (L&D) initiatives. Although companies may forgo these initiatives due to the cost and time needed for them to succeed, it will boost the confidence and skills of those within the company, and those new learnings can be implemented internally to create new ideas and visions.

Encouragement and praise for internal innovators. Those within the organisation may be concerned about doing something differently out of line with the business plan or for bringing up new ideas that may not have an immediate alignment with the goals of the business. Having these champions from the top will help develop internal intrapreneurs and their confidence in what they are doing, all the while encouraging others around them to think the same, giving them comfort and security in what they are doing. As stated in Fintech Future's 'Ask the expert' series, recognising achievements, no matter how small, is necessary for a healthy and rewarding culture.

But of course, it's not all about what the business needs. It's about what the people need. Today, the majority of people want to become their boss. Corporate intrapreneurship programs help employees follow this dream and keeping people engaged at work is vital if you want to retain top talent.
In this world, it is necessary to celebrate those who think independently and who can create unique solutions off the top of their ideas.

The Investec Venture Builder programme was built with these values in mind, helping everyone within the company to believe that they can create these opportunities for themselves and help support the wider team and business goals with their out-of-the-box thinking.

About Investec
At Investec, we encourage everyone who has the entrepreneurial spirit and thinking necessary for growth. We give everyone the freedom to share fresh ideas and build real relationships.

We back some of the best entrepreneurs out there, that includes our very own people who each share the same values and traits and believe that intrapreneurship is at the heart of fostering an empowering and productive environment.

Our goal? To empower Investec intrapreneurs to build businesses within ours, by nurturing and fast-tracking the execution of hyper-scalable ideas.
Other insights from Investec