Part 2: Preparing for the post-pandemic investment landscape
Investment legends Howard Marks, David Rubenstein and James Anderson, along with senior policymakers and politicians including Lesetja Kganyago and Philip Hammond, share their views on how markets have been impacted by the pandemic and where the opportunities might lie.
Subscribe to Investec Focus Radio SA
Listen to or watch the full individual webcasts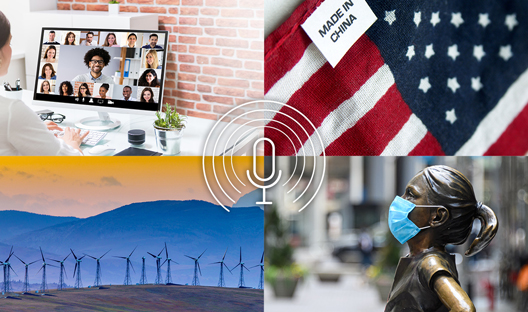 Listen to more episodes in this series
Enjoyed this podcast? There are three other episodes in our "Preparing for a post-pandemic future" series that you can download.
Get Focus insights straight to your inbox