Get Focus insights straight to your inbox
An unsolicited investment opportunity can often be a scam. During the Covid-19 crisis, some of the ways that we're seeing fraudsters trying to reach their targets, is through cold-calls or unsolicited emails or even a message on social media.
Fraudsters may also pretend to represent an established Wealth Manager, but will ask that you only contact them on a personal email address or number.
Secondly, individuals searching for new product offerings online can land on fake websites that are often hard to distinguish from genuine ones. They will often display only one type of product promising a high return, and ask you to leave your contact details to receive an investment brochure.
In either case, consumers may be told that because it's so good, the offer is only be available for a short period of time. Individuals may be sent legitimate-looking documentation, and even asked for a passport and proof of address to verify your identity. These may look very genuine, but they are simply elaborate efforts by the fraudsters to gain their victims' trust.
Once a victim transfers funds over, your money and the fraudsters will disappear. So be very vigilant with your investments – it's best to take your time and validate an opportunity before making any kind of financial decision.
Top tips for protecting yourself from investment scams
Look out for scam sites
If you have found an opportunity via a website, check for red flags that may indicate it's fraudulent. Is the connection secure (shown as a green padlock in the address bar)? Are contact details for a firm's switchboard available in a prominent location? Do all links work? Based on the copyright date at the bottom of the page, is this a long-standing site, or one that was set up recently? If the answer to any of these is 'no', it may be a scam webpage.
Be wary of cold calls
Legitimate financial institutions and investment companies will never contact you out of the blue. If you have been contacted in this way, this is likely to be a scam.
Source phone numbers yourself
Don't call back on a number you have been given by the person you're speaking to, either by email or by phone. Only call back on a trusted number you can source independently.
Watch out for brand impersonation
Brand impersonation fraud is increasingly common. If you have been contacted by email, pay attention to the sending address. For example, Investec does not use the domain investec-uk.co.za, but scammers do. Check the FCA Warning List before making any kind of investment, as this will highlight clones of genuine firms. The FCA warnings on cloned sites will often contain details of phone numbers and email addresses used by fraudsters mimicking genuine brands, so it's worth searching the email address or number you have been given online. 
Know when it's too good to be true
True investment opportunities will usually be accessible for longer than a few hours or days, so it's better to ensure this is a real deal. If you're being pressured to invest now because the opportunity won't be available for long, try telling the person you're speaking to that you're happy to miss out, if that's the price of verifying the investment is genuine. Avoid making rushed decisions.
Take your time
Do not disregard fraud warnings when making payments, always take time to reflect and double check you are 100% certain it's not a scam before making the investment.
Investec SA fraud reporting hotline
Suspect fraudulent activity?
Contact us on 0860 110 161
About the author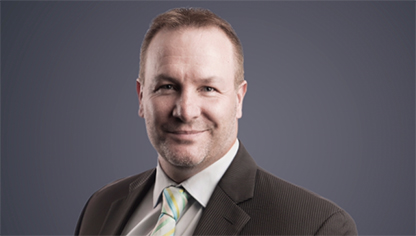 Kevin Hogan
Head of Fraud Risk
Kevin holds a degree in financial risk management. By profession, he is a credit analyst. He says he fell into the whole 'fraud thing' by accident, and the rest is history. Kevin now manages fraud risk for Investec Bank Ltd and contributes to content insights on Investec Focus.
Get more insights on Covid-19