While Women's Month has passed, these issues remain as real as ever. In this edition of Women Behind the Mask, we speak to some of the leaders within the public sector and SOEs, where they share their experiences and vision for the future – especially for women in these turbulent times.
Our panel includes:
·         Lerato Mataboge – Deputy Director General at Department of Trade, Industry and Competition (DTIC)
·         Lerato Mashinini – Head of Investor Relations at Eskom
·         Tshepiso Moahloli – Deputy Director General at The National Treasury
Makoena Mabusela, Head of Client Origination, Specialised Finance at Investec Bank SA, moderated the discussion. 
Prefer to listen on the go?
Listen to the full discussion between DTIC's Lerato Mataboge, Eskom's Lerato Mashinini, The National Treasury's Tshepiso Moahloli and Investec's Makoena Mabusela on tackling gender issues and uplifting women in the public sector space.
Subscribe to Investec Focus Radio SA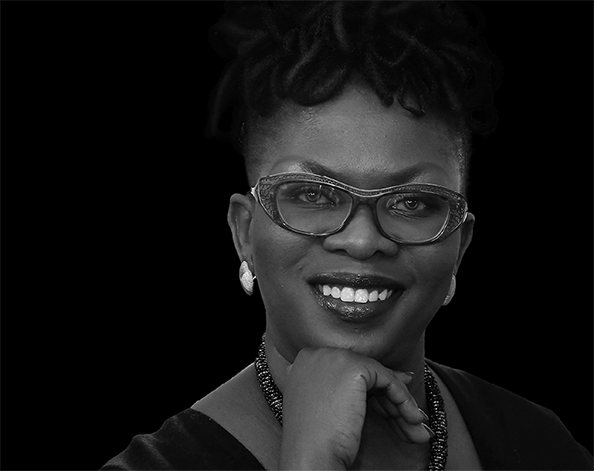 Lerato Mataboge, Deputy Director General at the DTIC
We've begun to ask ourselves: have we really mainstreamed the issue of looking at the impact of what we do through a gender lens? 
Moving away from empowerment simply being a box-ticking exercise
A key issue for the women on the panel is to deepen and extend the role of women in the sector and beyond. Mataboge points out that historically, not just in the private sector, the empowerment of women has been a box-ticking exercise. In this regard, she notes that the pandemic has been useful in that it's given decision makers an opportunity to reflect on the impact.
"What impact has it had insofar as the income disparities and development are concerned? To that end, we make sure that we assess each and every programme and policy with a gender lens. We look at the impact of the continental African Continental Free Trade Area on women, not just women in South Africa, but women on the continent as a whole," says Mataboge.
As an example, she points to the reality of the feminisation of poverty.  "It starts with issues like income disparities that exist at all levels of professions in society same and how we then begin to meaningfully mainstream gender issues in our organisations – not just by having a gender desk that's going to tell you that we've reached the 52%, or 50% target for females in management for example.
"So we go a step further and ask about every decision taken by the board taken by the exco of that organisation or department: what is the impact of that decision on women?" she explains.
Mashinini uses the example of a woman-owned small business affected by load shedding. "So the focus right now of our Board, our management and leadership is to say look, what do we have to do to stabilise this system because it is clearly the foundation of a lot of issues that affect everybody. 
"From what I've seen and experienced, there's a lot of effort to rectify those mistakes and to develop the system so that it becomes more reliable; so that we can say with confidence that we are guaranteeing the supply system and that we will not impede any growth."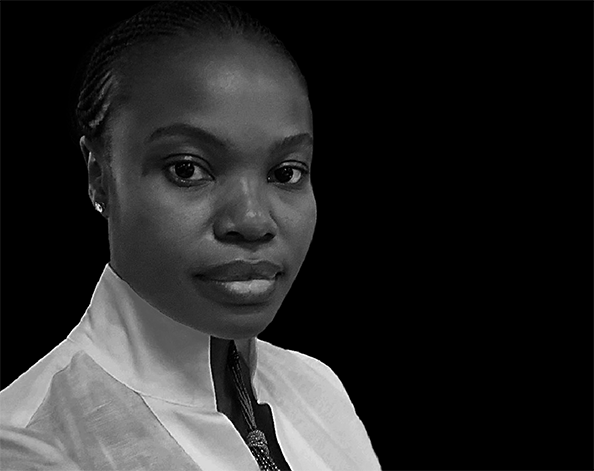 Lerato Mashinini, Head of Investor Relations at Eskom
Think about a woman who has a salon, that needs electricity and you take away their electricity for four hours of the day, which is half the working day that they could be generating an income.
Tackling corruption
Another burden on the economy is corruption, which can undermine the best efforts of stakeholders to uplift sectors and communities. Moahloli notes that while there are clear regulations in place, it's ultimately a "man-made" problem, with a perception that there are no consequences for corruption.
Pointing to the recent PPE scandal, she says, "We made a provision so that PPE could be procured easily without going through a lot of red tape, but then you find companies mushrooming everywhere, with everyone just trying to score, as opposed to making sure everyone has the right protective equipment."
Moahloli believes modernisation is one way of tackling the problem. "Especially around procurement maybe there has to be modernisation, a limit to human interactions by digitising a lot of things. There are a lot of ideas of how you can do that." 
Fostering female talent
On the issue of fostering and growing the role of women within the public sector, Mataboge believes it's less of an entry problem than a retention problem.
"The problem I have found is that in the public service broadly we don't have strategies to retain the female talent that we have. To be a female leader in the public sector takes a lot out of you.  Once you are in the system that has enabled you, that very system does not necessarily have supportive mechanisms that take into account your womanhood," she says.
"An example is the foreign economic offices of the DTIC. We've spent a lot of time assessing why we don't have a sizable number of female professionals applying to serve abroad and for the majority of them it's because their male partners are unwilling to uproot themselves to another country, whereas most of our male officials uproot themselves and the women automatically follow," she says.
"I think we need to get to a space in a world where our respective workplaces appreciate that and begin to give us the necessary support as women. Do we have barriers to entry? I would argue very minimal, but we've got barriers to operation," she concludes.
Moahloli talks about internal barriers, such as when women perhaps undersell themselves. "For example when a role comes up, you get the requirements and you think, 'I meet seven of the 10 requirements, so I'm not going to apply.' Then you find a guy with three out of 10 goes in there and ends up being your manager," she says.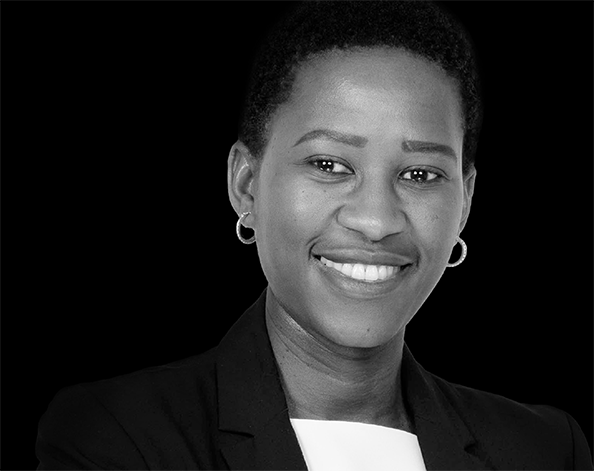 Tshepiso Moahloli, Deputy Director General at The National Treasury
Similarly, you find teams and divisions that are very male-dominated and you ask yourself as a woman, where is my sponsor and mentor?
Finally, returning to Covid-19, Mataboge says there has been an upside to the lockdown. "This lockdown has been very useful to me and my family, for us to begin to reconnect with each other," she says.
It's also helped lift productivity and changed conventions in a positive way, thanks to the tools available, adds Mataboge. "You were almost given a badge of honour for showing up and sitting in a boardroom across from a person, having flown in to have a one-hour meeting on some strategic matter," she says, "But Covid-19 has said to us we've been wasting a lot of time and money stuck in traffic or worried about what we're wearing to a meeting."
About the author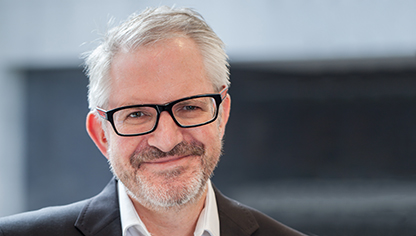 Patrick Lawlor
Editor
Patrick writes and edits content for Investec Wealth & Investment, and Corporate and Institutional Banking, including editing the Daily View, Monthly View, and One Magazine - an online publication for Investec's Wealth clients. Patrick was a financial journalist for many years for publications such as Financial Mail, Finweek, and Business Report. He holds a BA and a PDM (Bus.Admin.) both from Wits University.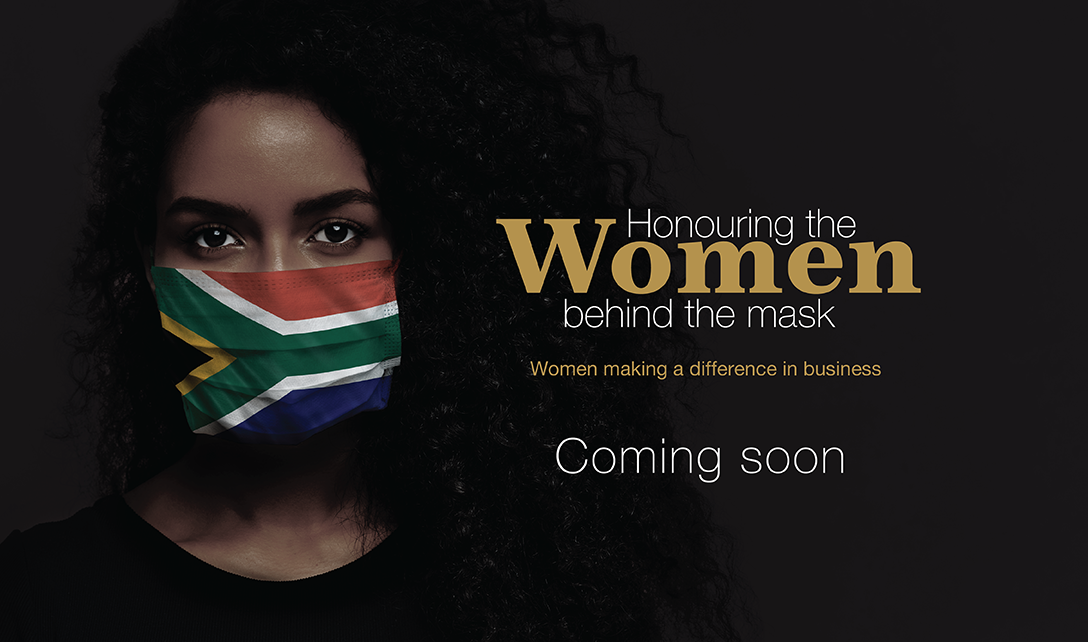 Women Behind the Mask webcast series
Find out more about the upcoming webcasts in our Women Behind the Mask series where we invite leaders from education, healthcare, banking and financial services and the public service to talk about their journeys and the impact of Covid-19 on their business.
Get Focus insights straight to your inbox