Receive Focus insights straight to your inbox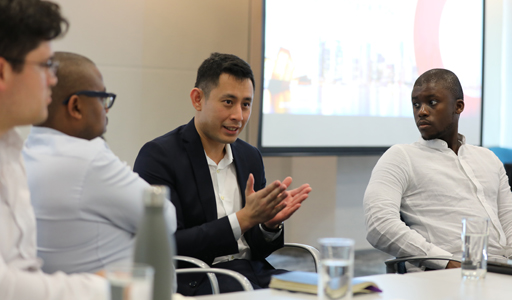 One week, countless opportunities
US$299.1 mil
Record high fintech funding in 2017
400
Active fintech companies
The entrepreneurs spent their global exposure week meeting with leading fintech companies including in cybersecurity, payments and logistics. Participants and the start-up community in Singapore shared experiences, challenges, successes and future plans.

The financial innovators were also in discussions with policymakers, including Enterprise Singapore and the Monetary Authority of  Singapore, universities and incubators -  exposing them to the country's financial services ecosystem.

"From this young entrepreneurs' trip, I am taking away a few things. One of them is some learnings that I will take back to Johannesburg which is, as South African entrepreneurs we have the capabilities to compete at a global stage, we have the aptitude, we have the skills and we have the resources as well to compete globally on a scale. Our ideas are enough," said Christian Nyakanyanga, Kaleidotech Investments T/A Cyber Sentinel.
Key segments in fintech in Singapore
6%
Regtech & cybersecurity
Source: Monetary Authority of Singapore (MAS)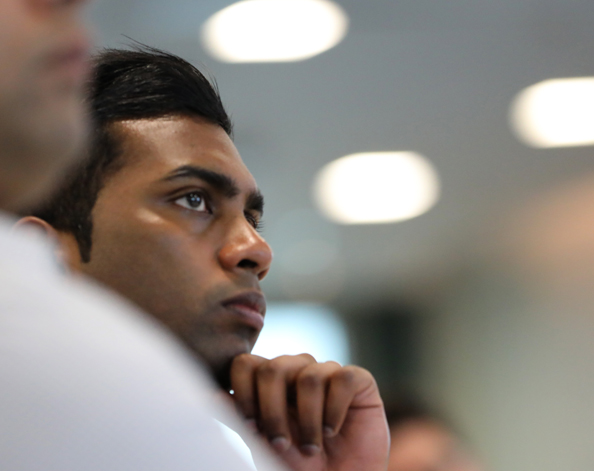 Lynton Naicker, Digital Snapslips
This has opened and instilled values of how an international market works and how a country such as Singapore, that is thriving with innovation, is able to boost the economy through financial services and fintech innovation.
Investec CSI's Young Entrepreneurs Programme
A global programme
Our young entrepreneurs' platform exposes South African entrepreneurs to global business thinking. This year's trips include Israel, Berlin, Singapore and Helsinki.
Sector focus
Every year Investec, in partnership with En-novate, sends a group of young entrepreneurs from various sectors to specifically selected countries in order to gain global exposure. 
Networking opportunity
Each itinerary provides them with opportunities to network and to engage with venture capitalists, funders and captains of industry.
Inspiration
The aim is for them to return home not only stimulated and inspired, but also with a list of potential partners, funders and markets for their product or service.  
About the author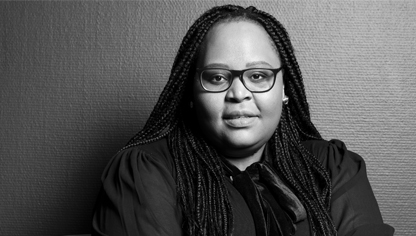 Lenyaro Sello
Digital content specialist
Lenyaro is a key member of Investec's Global Content team, based in Johannesburg, who focuses on relevant and topical issues for internal and external audiences including clients. She is a well-travelled multi-skilled multimedia journalist who previously held roles within eNews Channel Africa (eNCA) and Eyewitness News (EWN).