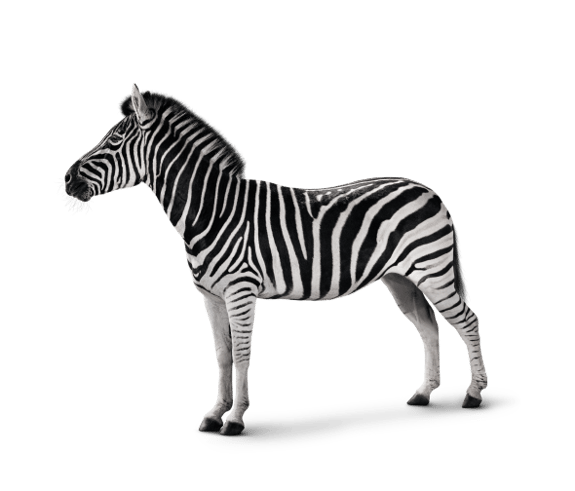 On 17 December 2020, the government announced that the final deadline for Bounce Back Loan Scheme (BBLS) applications would be on 31 March 2021, which means we're no longer able to offer new loans.
If you're an existing customer and your business is in need of financial support, we may have another product or service that might be suitable.
Also, as originally announced by the Chancellor of the Exchequer in September 2020, Pay As You Grow (PAYG) options will enable businesses due to start repaying their Bounce Back Loans to:


request an extension of their loan term to 10 years from six years, at the same fixed interest rate of 2.5%
reduce their monthly repayments for six months by paying interest only. This option is available up to three times during the term of their Bounce Back Loan.
take a repayment holiday for up to six months. This option is available once during the term of their Bounce Back Loan.
Borrowers can use these options individually or in combination with each other, and remain responsible for repaying their Bounce Back Loan and fully liable for the debt. Borrowers should be aware that they will pay more interest overall if they use one or more of these options, and that the length of the loan will increase in line with any repayment holidays taken.
Please contact us using the following details:

> For Investec Asset Finance customers: 0330 123 9613 or customerservices@investec.co.uk

> For Quantum Funding customers: 0333 207 6780 or customerservices@quantumfunding.co.uk
> For all other enquiries: 0330 123 9613

Investec is an accredited lender for the Bounce Back Loan Scheme (BBLS).
The Bounce Back Loan Scheme (BBLS) provides financial support of up to £50,000 to UK businesses that are losing revenue and seeing their cashflow disrupted as a result of the coronavirus pandemic. It's available through a range of British Business Bank accredited lenders and partners, and is part of a wider package of government support for UK businesses and employees. For more details, please visit the British Business Bank website.
What financing can Investec offer under BBLS?
Through the scheme, we can offer existing Investec clients a 6-year term loan of £2,000-£50,000, up to 25% of your business's turnover. 
If your turnover is £100,000, you'd be able to borrow a maximum of £25,000

If your turnover is £200,000 or above, you'd be able to borrow a maximum of £50,000
To borrow more than £50,000, please see our informationon Coronavirus Business Interruption Loan Scheme (CBILS) financing.
Please note that as a borrower, you would always remain fully liable for the debt.
Can I apply for BBLS and CBILS financing?
You will not be able to take out additional BBLS financing if you have already borrowed under CBILS, and vice versa. However, if you're an existing CBILS borrower, you can apply under BBLS to refinance your CBILS financing in full, which may be cheaper and more flexible.
Please be aware that borrower protections under these schemes vary. You can contact us to discuss this in more detail if you need to.
Is my business eligible to apply?
To be eligible to apply for BBLS financing through Investec, your business must:
Be a UK-based sole trader, partnership or company

Self-certify that you have been adversely impacted by the coronavirus (Covid-19)

Generate more than 50% of your (Group) turnover from trading activity in the UK 

Self-certify that it was not an "undertaking in difficulty" on 31 December 2019

Wish to borrow between £2,000 and £50,000 (up to a maximum of 25% of your annual turnover)

Have been established before 1 March 2020 
Only businesses who were existing business customers before our BBLS scheme went live on June 17 2020 can apply.
Unfortunately, you won't be eligible if your business:
Is a bank, building society, credit institution, insurance company, reinsurer, public sector organisation, or state funded primary or secondary school or charity

Is bankrupt, going through debt restructuring or in liquidation
Has applied or been accepted for a Coronavirus Business Interruption Loan Scheme (CBILS), Coronavirus Large Business Interruption Loan Scheme (CLBILS), or Covid-19 Corporate Financing Facility (CCFF) over £50,000 
If you've already received a loan of up to £50,000 under one of the above schemes, you can transfer it into the Bounce Back Loan Scheme by applying as usual and stating refinancing as your purpose. 
How do I pay back the loan?
You won't pay any fees or interest for the first 12 months as the loan interest is covered by the government. After 12 months you will pay interest at a fixed rate of 2.5% per year.
 
BBLS are available for a fixed 6-year loan term. Early repayment is permitted at any stage with no with no early repayment fees.
 
We won't charge you any default interest in connection with your loan, even if you breach your loan agreement. We may continue to charge interest at 2.5% per annum if the Scheme Facility is not repaid when due and until such time as it is repaid.
 
If you don't repay your loan, we may report you to credit reference agencies, which could negatively impact your credit score and make it harder to get credit in the future.
 
We could also require the immediate repayment of all amounts due to us under the loan together with any interest you owe.
 
In the event of default, we will give you a reasonable period to remedy any breach and will not treat it as an event of default if it is remedied by you within this period.
 
We will monitor your repayment record during the life of the Scheme Facility and take appropriate action where there are signs of actual or possible repayment difficulties.
Businesses from all sectors can apply for a facility*
Some State aid restrictions may apply

You are liable for repaying 100% of the loan and Investec will always seek to recover the outstanding balance from you
We will pay due regard to your information needs and provide information to you in a way which is clear, fair and not misleading
Should we identify you as or believe you may be vulnerable, we will make appropriate adjustments to ensure that your circumstances are accommodated throughout the duration of the BBLS Loan
No personal guarantees are allowed, and no recovery action can be taken over a principle private residence or principle private vehicle
Loans made under the Bounce Back Loan Scheme are not subject to the usual consumer protections that apply to business lending and as such you will not have the benefit of the protection and remedies that would otherwise be available to you under the Financial Services and Markets Act 2000 or the Consumer Credit Act 1974
* Credit institutions (falling within the remit of the Bank Recovery and Resolution Directive), public sector bodies, a state-funded primary or secondary schools and insurance companies are not eligible to apply.
Our UK regulators
Investec Bank plc (Reg. no. 489604) is authorised by the Prudential Regulation Authority and regulated by the Financial Conduct Authority and the Prudential Regulation Authority. Registered at 30 Gresham Street, London EC2V 7QP.
Investec Asset Finance plc (Reg. no 2179313) is authorised and regulated by the Financial Conduct Authority for credit-related regulated activities (including hiring). Registered office at Reading International Business Park, Reading, RG2 6AA.
Complaints and Ombudsman scheme

If you have a complaint about an agreement with us or a service, please speak to us first by calling 0330 123 9613 or writing using the address shown above. We will acknowledge your complaint and write to you within eight weeks, either confirming our final position or explaining why we are unable to do so. If you are dissatisfied with how we deal with your complaint and you can refer your complaint to the Financial Ombudsman Service by writing to Exchange Tower, London, E14 9SR, by calling 0800 023 4567 or by emailing complaint.info@financial-ombudsman.org. Businesses may have a right to complain to the Financial Ombudsman Service. The Ombudsman can tell you whether or not he can deal with your complaint. Visit the Financial Ombudsman Service website: http://www.financial-ombudsman.org.uk/.