ITM Power
Energy & Natural Resources
Investec acted as NOMAD, Sole Broker, Financial Adviser and Sole Bookrunner to ITM Power plc (ITM) on its £172m equity raise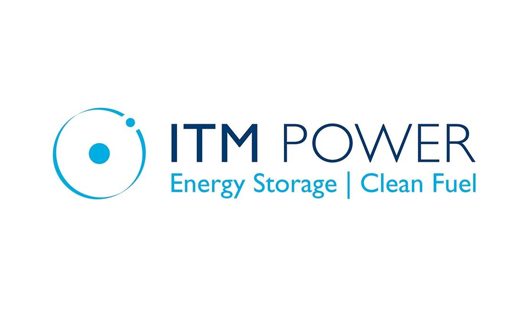 Our role
Investec acted as Sole Broker, Bookrunner, Financial Adviser and NOMAD to ITM on its transformational fundraise.
Investec leveraged the extensive non-deal roadshows conducted over the last 12 months to introduce a significant number of new, tier one global institutions onto the company's shareholder register, whilst also protecting existing holders' positions.
The fundraise drew demand from UK, US and European funds, including a number of ESG focused investors and was materially oversubscribed, resulting in a decision to up-size the raise by 10%.
The Deal
The equity raise was structured around a £30m cornerstone investment and transformational strategic partnership with Snam S.p.A, the world's second largest energy infrastructure operator in the world. This agreement includes a 100MW preferred supplier commitment to 2025, representing a doubling of ITM Power's existing backlog.
The fund raise positions ITM to capitalise on its market leading electrolysis capabilities at a time of rapid market growth and growing global adoption of hydrogen as a key element of the drive to carbon neutrality.
About ITM Power

ITM is a market leader in electrolysis and the manufacturing of integrated hydrogen energy solutions for grid balancing, energy storage and the production of green hydrogen for transport, renewable heat, and chemicals. Following the strategic investment and partnership with Linde plc in 2019, this is the 2nd transformational deal that the Company has undertaken with Investec as Sole Bookrunner, and the 3rd equity raise Investec has assisted on since 2017.
Organisations that trust IMImobile to deliver smarter digital customer engagement include Hermes, Centrica, AA, O2, EE, BT, Walgreens, Tracfone, Ooredoo, Best Buy, Express, three of the major retail banks in the UK and public-sector organisations globally.
IMImobile is headquartered in London with offices across the UK, Hyderabad, Toronto, Boca Raton, Dubai and Johannesburg and has over 1,100 employees worldwide.
Want to know more?
Find out more about how our Corporate Broking and PLC Advisory team can support you.
View more deals
Discover more deals from our award winning team.