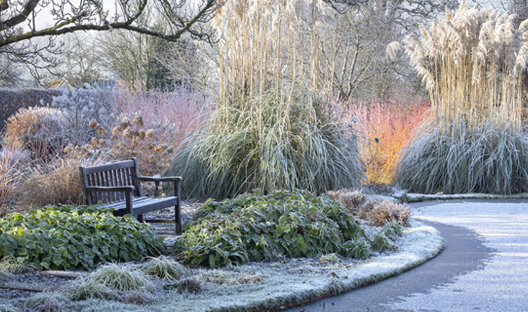 Beds and Borders
Autumn is the time of year when many perennial grasses come into their own. They retain shape well into early winter; dusted with frost and illuminated by autumn sunshine they add a gorgeous structural feel to your planting. They're easy to grow and highly fashionable, so if you don't have any, autumn is an ideal time to plant them. The grasses at St Timothee's in Berkshire are inspiring throughout the autumn and winter months.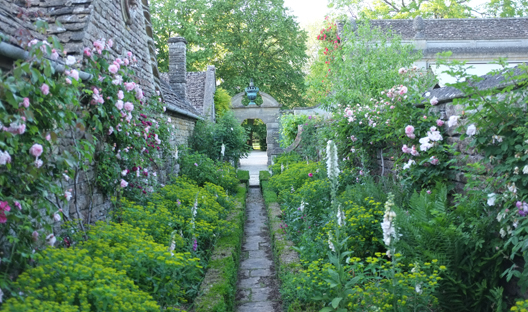 It's a good time to plant roses too. Most come in the containers in which they've been grown so that they can be planted at most times of the year, but you can also buy them as bare root plants perfect for planting in the autumn to fit in with their natural cycle. There are many National Garden Scheme gardens with roses, one of the most enchanting is Cadenham Manor in Wiltshire where over 70 varieties of old roses cascade and climb.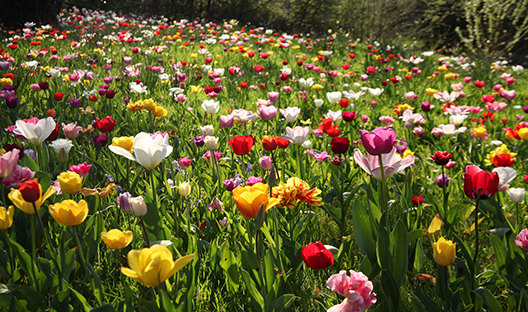 Bulbs should be planted now too ready for spring displays. It's one of the most satisfying autumn jobs because it starts the process for a new season as the old one is ending. If you've saved your bulbs from spring displays why not plant them out to create a spring meadow. You can find one of the most spectacular examples of a tulip meadow at Dunsborough Park in Surrey. 
Autumn is also the ideal time to plant trees allowing their roots to become established over the winter months when the soil is generally cool and moist. Choose trees like Hawthorn or Silver birch for year-round colour, or Elder, Rowan, Hazel or Blackthorn packed with wild harvests for you and wildlife. Certain malus and acers are ideal for small gardens
In the vegetable garden
If you have a vegetable garden this is the ideal time to dig it over really thoroughly - before autumn rain or frost make the job harder - and dig in a generous amount of enriching manure ready for your new crops. Don't forget to lift and store your potatoes and carrots too.
General jobs
Clearing fallen leaves can be a challenge but it's also really great exercise in the fresh air so wrap up warm and get to work! If you can, turn your collected leaves into leaf mould, it is an excellent soil enricher. If the weather drives you inside there's plenty to get on with in the greenhouse or the tool shed. Clean the glass of your greenhouse to allow maximum sunlight to reach plants, seeds and cuttings throughout the winter and settle down to sharpen, oil, and clean your garden tools, or clean and oil garden furniture prior to winter storage.  

Imagery courtesy of the National Garden Scheme
Read more from Investec@home