In August 2021, Stacey Parrinder-Johnson became Chief Investment Officer of Investment Wealth & Investment UK. It was a promotion that had come after 16 years and colleagues were quick to congratulate her. But she soon noticed a trend. Most female colleagues shared good wishes, while many male colleagues used it as an opportunity to ask for a meeting. 

The insight was shared during a panel discussion hosted by Michelle Pughe-Parry de Klerk of The Women's Chapter, an organisation committed to championing female-led businesses. Stacey was joined by senior Investec team members who shared learnings from their own careers and insights into how they gained their seat at the table.
1. Change your networking style
When it comes to networking, "we have to start asking for things," insisted Stacey Parrinder-Johnson. She noticed women were supportive, but more hesitant to build on an existing connection, when they approached her following her promotion. "When I became Chief Investment Officer (CIO), every single woman said 'that's brilliant'. Quite a lot of the men that came up said 'congratulations', but also said 'can you do this for me?' There was an ask at the end. It really got the idea of leveraging a network into my head."
This approach requires an ability to accept rejection. "We have to get over that fear of a 'no' and the only way to do that is to start getting a 'no' more regularly," added Stacey. "This extra step is the key because then you get more visibility and people get used to you asking for something professional."
While Head of Private Office Catherine Kirchmann agreed: "We make our own luck. I've been very fortunate in my career to be presented with opportunities, but I have made the most of those opportunities. It has meant that I've been fortunate to work in different parts of the world and the organisation. If an opportunity doesn't exist, create the opportunity."
2. Choose your audience 
The Investec panel agreed that embracing challenges can be positive, but having the right support is essential. "I've learned to understand that challenges are the key to growth. I surround myself with people who I trust and people who can give me honest feedback," said Zandile Nkhata, Belonging, Inclusion and Diversity Lead. 
Crucially, it's possible to engineer a supportive environment that builds confidence. "A saying that I really love is: 'you practise in the easy rooms so you can perform in the hard rooms'," said Stacey. "I used to get nervous speaking to large groups of people, so I started scheduling meetings and going out and practising. It definitely helped because it helped iron out those inconsistencies and I got feedback. It means you can pull it out the bag when you really need to."
We can all play a role in making sure others feel comfortable in a group situation too. "It's within the teams that inclusion really matters. If you have a diverse team but you don't have inclusion, you're not going to benefit from the true power of diversity," said Zandile. 
It's widely recognised that greater diversity can improve business performance because it fosters a culture of ideas. "If people feel included, they perform better because when you feel included, you're going to raise your hand and you're going to make suggestions," said Zandile. But fresh insights can improve personal performance too.
"Early on in our careers we're afraid to ask for help because there's a perception that it might seem like we don't know what we're doing. As you gain experience, you realise that you're in a much stronger position if you do ask people for help, because you can't know everything," said Catherine. 
One way to gain knowledge is including more people in what you do. "I don't think you ever lose by getting a different perspective; it makes everything better," added Stacey. "If you ask more questions, you get more answers and it automatically creates a sense of belonging if you can energise the people that are around you."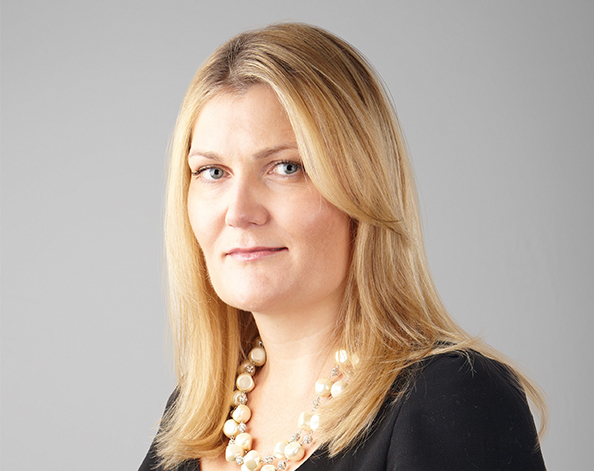 Catherine Kirchmann,

Head of Private Office, Investec Wealth & Investment
As you gain experience, you realise that you're in a much stronger position if you do ask people for help, because you can't know everything,
4. Take control of your finances
Finally, when you're focused on your career or a business, you're likely to have less time to manage your money. However, effective financial planning and investment management can help you reach your personal goals. 
As a Wealth Planner, Hannah Goody works with clients to provide clarity over their current financial situation and structure their finances to meet their objectives. This includes exploring tax-efficient savings environments like ISAs, as well as pensions and investment portfolios, which help them prepare for situations like having children or retiring comfortably.  
"Women are making career plans and getting promotions and pay rises but we're setting ourselves back further from our male counterparts when we don't take the opportunity to invest any additional cash that we have and saving it in a way that's not going to work for us," she said. 
However, it's never too late to start. "There's always things you can do to take control of your financial future. Even just in terms of budgeting and forecasting – there's always something you can put in place." 
 
Other Beyond Wealth insights from Investec