Traditionally, mentoring has involved an organisation's senior leaders passing on wisdom and advice to less experienced colleagues. But what if the reverse happened? What if more junior staff mentored leaders in their field?
According to research from Deloitte, half of millennials and Gen Z workers state that feeling heard is the key to retention, while 85% of senior executives think diversity of thought is critical for success*.
Reverse mentoring can be particularly powerful when creating more understanding and diverse cultures and has been adopted at Investec as part of our commitment to inclusivity. "At Investec, open and honest dialogue is a core part of our culture, and reverse mentoring creates opportunities for us to engage and learn from those who have different experiences from us," says Dr Ajit Menon, Head of People and Organisation.
With Black History Month celebrated in the United Kingdom in October – to highlight the achievements of black individuals and help create a more inclusive society – we asked Patrice Gordon, an advocate for reverse mentoring, to explain how to get the most out of the practice.
Gordon was instrumental in the development of reverse mentoring at Virgin Atlantic when she was asked to share her experiences as a young black woman with former CEO Craig Kreeger. Founder Richard Branson has since publicly acknowledged her contribution to building an inclusive environment.
What is reverse mentoring?
Patrice Gordon: "Reverse mentoring centres around sharing the experience of the under-represented individual. We've always thought of mentoring as the older generation passing down wisdom to the young. There's a huge benefit to flipping that around and allowing the novice to teach the master. This is different to reciprocal mentoring which allows the time and space for a more mutual exchange."
How did you become an advocate for reverse mentoring?
Patrice Gordon: "I discovered reverse mentoring when I was asked to be a reverse mentor to the then CEO of Virgin Atlantic, Craig Kreeger. He wanted to understand more about under-represented people in this workforce to create a more inclusive organisation. Craig's questions stemmed from a curiosity about my lived experience – he told me he had no black women in his inner circle and he was keen to understand my perspective. He asked me about my experiences and how they shaped my decisions and therefore my life. Craig was looking to understand the role he could play as a leader to ensure equity within the organisation."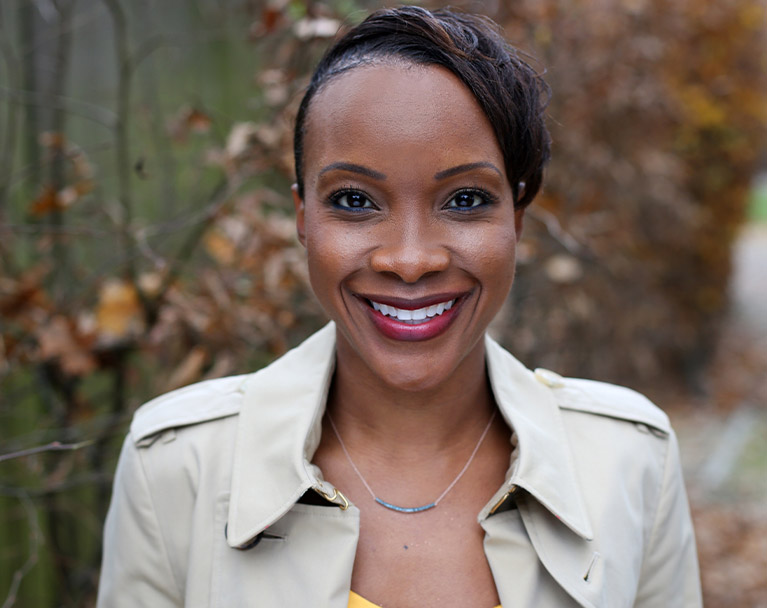 Patrice Gordon,

Executive Coach
Building a more inclusive culture means being more intentionally inclusive about who is at the table and also acknowledging – this is important – who isn't.

How can reverse mentoring help high performers, as well as organisations led by entrepreneurs and CEOs?
Patrice Gordon: "Reverse mentoring supports organisational transformation in three ways. The first is by building leaders' emotional intelligence. Reverse mentoring gives them the opportunity to understand alternative viewpoints so they can relate better and, most importantly, make better decisions. It also allows for recognition of value. Employees want to be listened to and to know they are respected as individuals and for the subject matter expertise that they bring to the table. Reverse mentoring also removes the formal hierarchy. Employees want to see their leaders and to know and understand them. Removing that hierarchy allows a personal touchpoint that humanises leaders."
How can reverse mentoring help nurture diversity and inclusion in organisations?
Patrice Gordon: "While the workforce is becoming more diverse, that change is not as prevalent in boardrooms. There is a gap between leaders and their people in terms of experiences and perspectives. This means organisations can fall into the trap of stale thinking, blind spots and policies that could alienate under-represented groups. Reverse mentoring can be the antidote to this by encouraging under-represented individuals to give feedback on an organisation. It enables them to feel heard and creates positive change, which contributes to retention.
"Building a more inclusive culture means being more intentionally inclusive about who is at the table and also acknowledging – this is important – who isn't. Review your performance data to understand whether a particular demographic is prevalent within low, satisfactory or high performance. If so, you must question why. What is the root of this? Are the conditions prevalent in the organisation which allows all individuals to thrive?"
What steps can organisations take to get the most out of reverse mentoring?
Patrice Gordon: "A preliminary step before starting a reverse mentoring programme is to assess your organisation's diversity, equity, inclusion and belonging (DEIB) readiness. Ensure a robust DEIB plan and training are in place. Without those, your initiative will falter."
 
Seven steps to build an effective reverse mentoring programme
Step 1:
Build psychological safety by using data analytics to gauge and improve trust within the organisation.
Step 2:
Cultivate a leadership mindset by clarifying expectations and roles in the programme.
Step 3:
Define clear objectives by identifying specific challenges the programme aims to address for effective evaluation and accountability.
Step 4:
Optimise mentor-mentee matching by using a systematic approach to pair mentors and mentees effectively and objectively based on the learning outcomes.
Step 5:
Conduct targeted training by running separate training sessions for mentors and mentees to foster a culture of belonging and internal networking.
Step 6:
Provide emotional support by offering mental health resources or counsellors to navigate the emotional complexities of reverse mentoring.
Step 7:
Look beyond individual stories by validating personal experiences with broader data before integrating them into organisational strategy.
What advice do you have for mentors and mentees?
Patrice Gordon: "Make your match thoughtfully. If you're a leader, it's important you're genuinely curious about learning from the individual mentoring you. From the first discussion – which you should have off-site at a neutral location – aim to find differences not similarities as that's the real power of reverse mentoring. And while I know this can be hard, try to avoid a role reversal: leaders should not give career advice to the mentor. Finally, take the time to reflect and agree the key takeaways at the end of each session.
"As the mentor, you should ensure your mentee is not your manager as that would make it difficult to give honest feedback. I would recommend setting some ground rules, including outlining the objectives of the discussions and agreeing that they will remain confidential."
What's a good example of how reverse mentoring has been used effectively?
Patrice Gordon: "For me, Estée Lauder is the standout example of success. The CEO, Fabrizio Freda, has been a consistent and avid supporter of reverse mentoring and has instilled a culture of listening and acting on insights in the organisation. Senior leaders have gained a better understanding of younger consumers through reverse mentoring, which has led to a distinct competitive advantage in the beauty sector."
Patrice Gordon is an award-winning executive coach and author of Reverse mentoring: Removing Barriers and Building Belonging in the Workplace. Find out more at www.eminere.co.uk
*Statistic source: Forbes
Other Beyond Wealth insights from Investec