"Bring your whole self to work" is something employees often hear at Investec. We strive to create a safe environment in which our people can be themselves. Belonging, inclusion and diversity are core values for us, and we want to ensure that our people always feel supported, that they have a voice and that their different perspectives, identities, and cultures are not just valued but also encouraged.
To underscore our commitment to belonging, inclusion and diversity, Investec has fostered networks that give employees space to speak out more openly. Investec's Pride network aims to create a safe working environment for all colleagues who identify as lesbian, gay, bisexual, transgender, queer or any of the other identities under the LGBTQ+ umbrella. It also provides support and education for colleagues with family and friends who are part of the LGBTQ+ community.
This year, we got to hear from some of our LGBTQ+ employees about their personal experiences. We also canvassed their thoughts on the challenges that members of the LGBTQ+ community face – not just at work but in wider society too.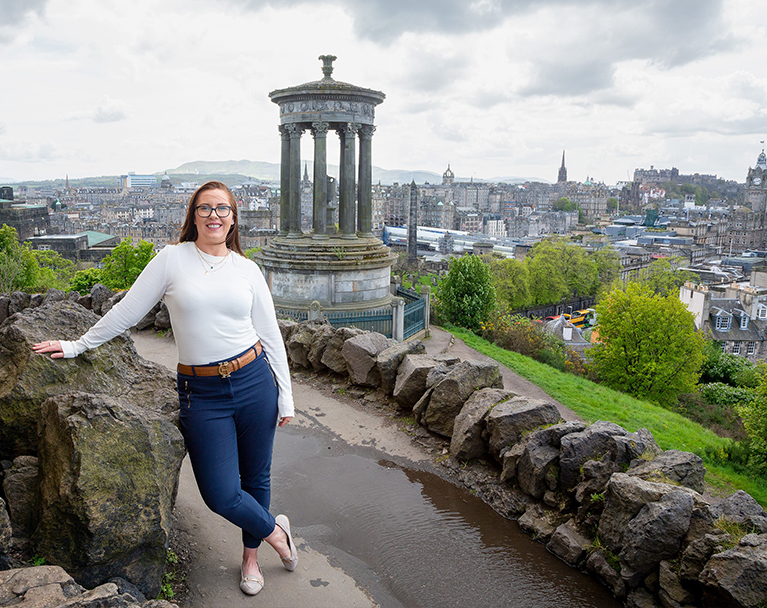 Megan Craig
They don't just look at you as an employee, they look at you as a person.

Breaking down the barriers
The financial industry can sometimes be daunting for LGBTQ+ people. Ed Martoni, Senior Investment Administrator at Investec, spoke about the pressure of starting out in the sector. When they enter the industry, Ed said, a lot of people from the queer community close themselves off: "Because you're faced with this binary, male world, and you think, this isn't a space for me – I don't think I can be as authentic as I want to be".
But while some financial firms can feel unwelcoming, our employees feel that Investec's culture of inclusiveness and belonging sets it apart, thereby creating a positive environment in which people can thrive. Megan Craig, who joined Investec as a paraplanner two years ago, described her initial impression: "I remember sitting back, taking it all in and thinking – not once have I had this open culture for any other firm that I've worked for."
"Investec allows you to be you," Megan said, "They don't just look at you as an employee, they look at you as a person."
Darian Govender, Digital Product Owner, was also positive about being LGBTQ+ at Investec. "What surprised me about Investec was the Pride network. That was non-existent at my previous company. Being at Investec, I've never felt like I needed to hide myself. It's such a cultivating environment."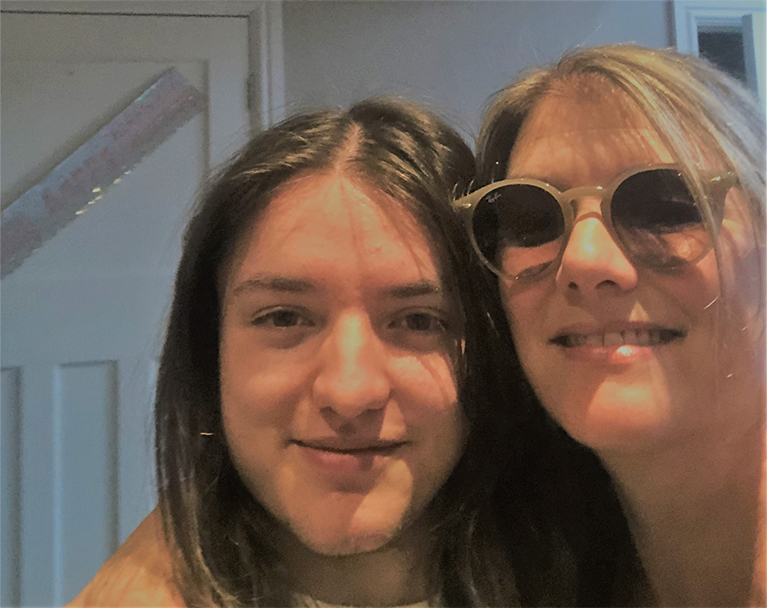 Marie Pistorius
Thanks to this amazing course, I now understand the difference between pansexual and bisexual.

Allyship: at work and in the wider world
A culture of inclusivity requires allyship and wider support throughout the business. Often, allyship is not fully understood. You don't have to identify as LGBTQ+ to be part of the Pride network or show support for LGBTQ+ colleagues. Through being an ally, you can empower marginalised voices and encourage wider inclusion. Listening empathetically, showing up and being committed to the cause are what matter most here.
Ed Martoni spoke about ensuring greater diversity within Investec's Pride network and encouraging greater discourse and discussion: "We've really struggled to not preach to the converted," he said.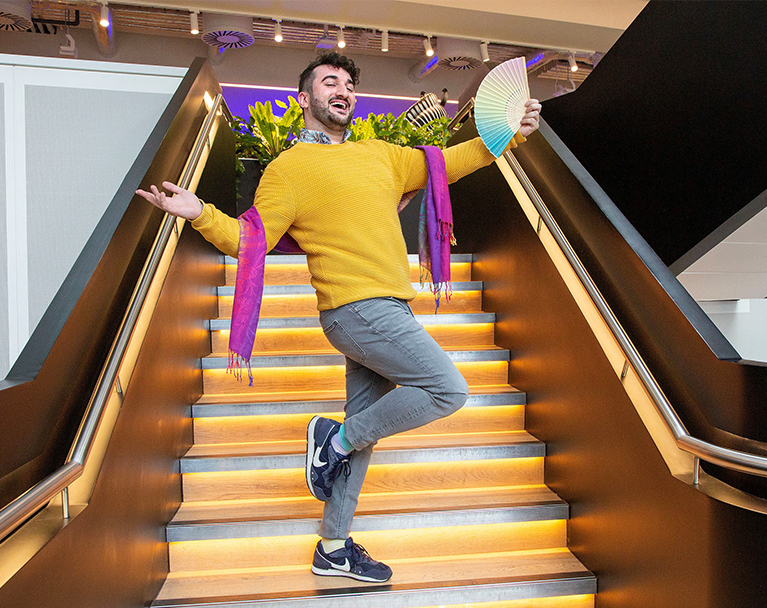 Ed Martoni
We've really struggled to not preach to the converted.
Allyship can also bring about positive change well beyond the workplace. Two years ago, Marie Pistorius, Client Lead Support, began attending events held by Investec's Pride network. She discussed these events with her family over dinner. "I told one of my sons, 'We had this amazing course today, and now I understand the difference between pansexual and bisexual.' And I explained. And he said, 'Yes, mum. You've got it.' And then he looked at me, and I said, 'Have you got something to tell me?' And he said 'Yes.' And he told me he identified as bisexual."
Her son said that these conversations – spurred by Marie's involvement with the Investec Pride network – helped him feel comfortable enough to come out.
Darian Govender was also enthusiastic about the effects of active participation. "You don't realise the impact it has on other people," he said. "There are so many areas you can get involved in, and that's one of the best things about Investec."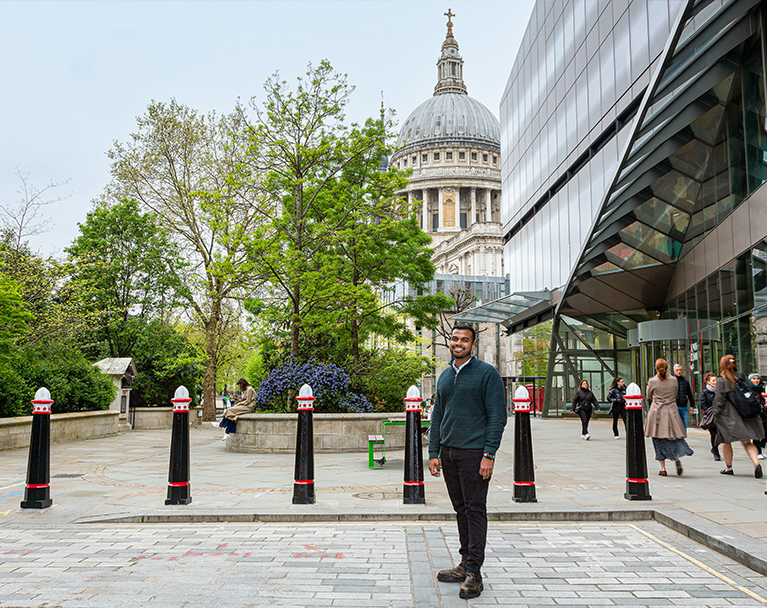 Darian Govendar
Being at Investec, I've never felt like I needed to hide myself. It's such a cultivating environment.

Towards an even more inclusive future
The definition of inclusivity is constantly evolving, so we should always be open to change. Even a little goes a long way. We can all take small steps in our day-to-day lives to help LGBTQ+ people feel included and respected
Some of these steps are simple, subtle shifts in mindset – such as changing the language we use or the assumptions we make. Darian provided an example. "I was meeting someone new, and we were chatting about his wife, and I was chatting about my partner," he said, "And immediately it was 'What does your girlfriend do?' It made me feel a bit uncomfortable to correct him and say, 'Actually, it's my boyfriend.'"
The same applies to assumptions about where someone sits on the gender spectrum. Not everyone identifies with the gender binary. We can make the workplace more welcoming by accepting and respecting people as they see themselves, without any judgement.
 

Speaking up and speaking out
Sometimes, though, we need to do more. Sadly, prejudice persists in many sections of society, and some of our interviewees mentioned jokes or 'banter' that have made them uncomfortable. It can be particularly hurtful to LGBTQ+ people when others don't challenge prejudice when they see it – putting all the burden on the community itself. So, when discriminatory language is used, it's important that we're all vocal in calling that behaviour out. To cement positive change, we need to be alert to prejudice and challenge it head-on.
We can all strive for inclusion through inclusivity and help each other flourish and thrive. If we are active and vocal in our support, regardless of our own identities, we can create an environment that delivers positive outcomes for us all. Ultimately, it's about ensuring that all of us can truly bring our whole selves to work – and be those whole selves the whole year round.
Other Beyond Wealth insights from Investec