At Investec, our goal is to support businesses and their leaders at every stage of the entrepreneurship, from the implementation of an original idea through to growth or expansion and exit.
As well as providing firms with financial backing, working capital, foreign exchange and advisory support, we offer company founders and their families a comprehensive range of private banking services – from mortgages to wealth-management advice – that are tailored to the unique needs of entrepreneurs.
Many of our teams can help proven entrepreneurs who have already created businesses to leverage their wealth for a new venture. Often, these entrepreneurs are looking to use their experience and act with purpose.
We take a considered view of long-term potential and tailor finance to their specific needs. Arjun Chopra, Head of Private Capital at Investec, describes the bank's approach as 'flexible' and 'nimble'. "What we're interested in is an entrepreneur's vision and their goals," he says.
As a business grows, it can capitalise on promising opportunities such as strategic acquisitions or shareholder buyouts. Investec can support these ambitions through finance solutions, as well as its extensive network.
As a bank built by entrepreneurs for entrepreneurs, we understand the challenges associated with growing a business, as well as the potential for wealth creation that exists.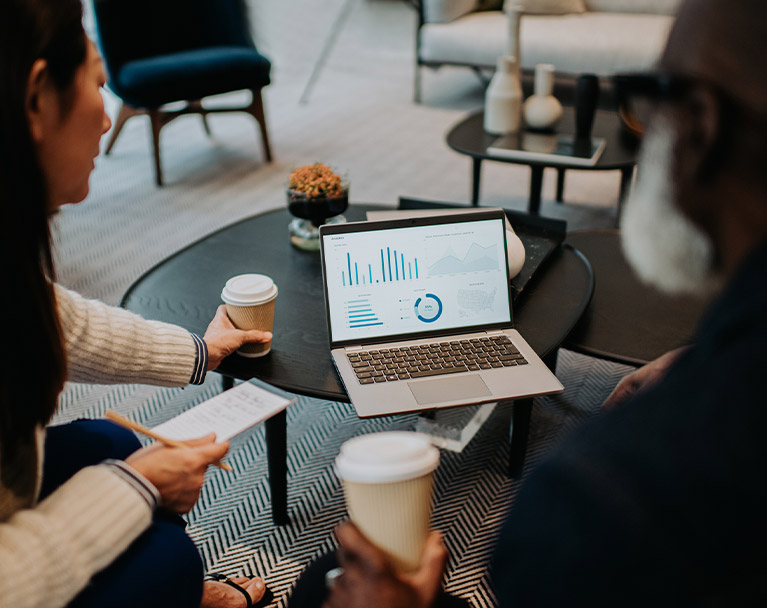 Arjun Chopra,

Head of Private Capital, Investec
What we're interested in is an entrepreneur's vision and their goals.
As they progress, businesses may face a new set of challenges, says Simon Carter, Head of Sales at Investec Capital Solutions. "They may need flexible working capital liquidity in order to trade, develop and grow their business successfully – which is where we can help."
Our FX and hedging services can also provide ongoing support in navigating complex global markets.
Finally, getting an exit strategy right can be one of the most significant tests. Investec's advisory team partner with entrepreneurs to explore and execute initial public offerings (IPOs), trade sales or private equity-backed buyouts.
"We are extremely experienced in selling founder-owned businesses and we work with entrepreneurs in the two or three years preceding their exit," says Edward Thomas, Head of Mergers & Acquisitions at Investec. "We have sector relationships so we understand how to drive value ahead of a sale and we have an international reach so we can access buyers from other continents."
Navigate your journey with a private banker
At Investec, we recognise that clients have personal financial needs that can be made more complicated by their role as entrepreneurs. "We often help business owners who have irregular income patterns to obtain mortgages, taking a more holistic view of wealth to assess affordability," says Private Banker Eileen Redmond.
We can also provide financial planning guidance on investing the proceeds of a company sale to generate, for example, sustainable, long-term growth for you and your family. "The key is to identify the lifestyle that is desired," says Andrew Little, Senior Investment Director at Investec Wealth & Investment. "From there, we use cash flow modelling to show how various decisions could impact the value of your wealth over the long term, given assumptions about inflation, investment returns and other factors.
Co-head of Private Office Michelle White adds: "We can also ensure assets are structured in a tax-efficient way for both the founders and shareholders, as well as family members that will inherit equity, by taking into account both current taxation and estate-planning considerations."
As your needs evolve on your entrepreneurial journey, please reach out to be connected to our network.
For more information about how we can help you with your private banking needs, please get in touch today.
Important information:
Investec Bank plc provides this media for information purposes only. No reliance can be placed on its content and Investec Bank plc does not accept any liability or responsibility directly or indirectly for any losses as a consequence of consuming this media. You should always seek independent professional advice before making any financial or investment decision.
Opinions, interpretations and conclusions represent our judgement as of this date and are subject to change.
Past performance is not necessarily a guide to future performance. The value of investments, and the income derived from them, may fall as well as rise. The information contained in this publication does not constitute a personal recommendation and the investment or investment services referred to may not be suitable for all investors; therefore we strongly recommend you consult your Professional Adviser before taking any action.
Other Business Growth insights from Investec