Investec is committed to helping entrepreneurs achieve their personal and professional ambitions by providing tailored financial support including private banking, corporate banking and wealth management. We build longstanding relationships with our clients, and this means we witness their growth over time. At one of our recent networking events, three founders shared valuable insights on how to sustain success.
Steven Le Van, Owner, Le Toy Van
1. Don't assume all opportunities are good ones
Twenty-five years ago, Georges Le Van created a unique wooden dolls house and launched a business that offered traditional toys that stood the test of time.
Having been Georges' inspiration, his son Steven is proud to continue to lead the business today. Le Toy Van now trades internationally and offers a range of toys that can be used for education and roleplay, such as pretend kitchens, cars and garages.
While the vision to inspire children remains, Steven recognises that family-run companies also need to evolve. "We must innovate and keep moving forward," he says. "We don't assume previous generations' successes will work today."
This doesn't mean all opportunities are appropriate. He recommends evaluating options carefully using the BRAIN acronym. It involves mapping Benefits, Risks and Alternatives, listening to Intuition, and understanding what would happen if Nothing was done.
"Louis Pasteur was once quoted as saying 'chance favours the prepared mind'," says Steven.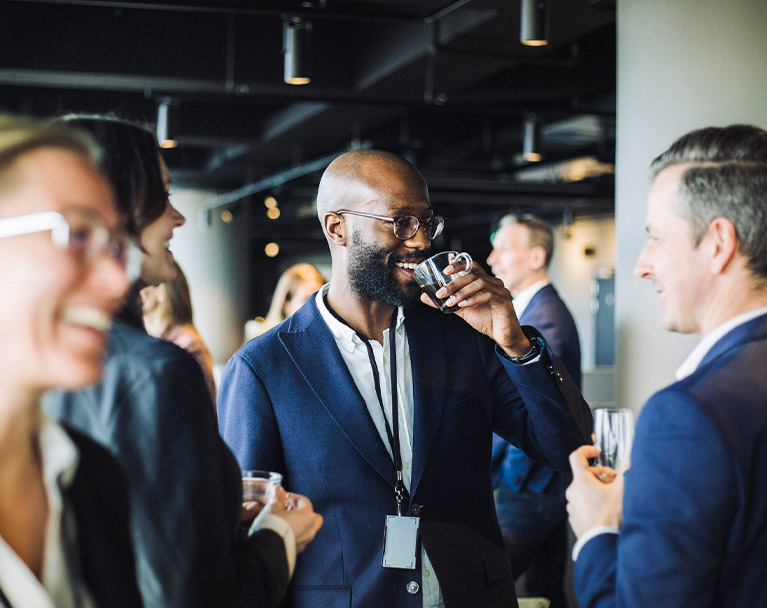 Iain Burton,

Founder, Aspinal of London
Surround yourself with mentors or friends who can help in dark moments, practically or morally.

Iain Burton, Founder, Aspinal of London
2. You must choose to be resilient

Iain Burton, founder of British luxury goods company Aspinal of London says resilience is mandatory in entrepreneurship. "Honestly, once you are 150% in, there is no turning back," he says. "There is no choice. You have to succeed or die."
The designer and retailer began by supplying accessories to museums such as the National Gallery before expanding its offering and opening its first store in 2007. Today it is a quintessential British brand with 12 outposts including four overseas.
Scaling up comes with financial demands and many entrepreneurs tell Investec that efficient cash management is front of mind when sustaining success. Iain agrees: "Cash is king. The world is a more peaceful place when you are cash positive," he says.
3. Don't just focus on skills when hiring

Leaders often feel they have to navigate the challenges of entrepreneurship alone, which is why building a network of likeminded individuals can also be useful. "Surround yourself with mentors or friends who can help in dark moments, practically or morally," says Iain.
This includes hiring wisely – and not simply relying on written references. "Everything is eventually about the team you build. Make sure you do due diligence and dig very deep. But don't forget, attitude and heart are often more important than skill."
 
Richard Beese, Co-founder, Flip Out
4. Don't be afraid to bring emotion to work

Richard Beese is co-founder of indoor adventure park operator Flip Out which has expanded using a franchise model across 26 sites. While the business model includes partnering with other entrepreneurs, Richard maintains deeply connected.
"My emotions and drive are fully invested in the business," Richard says. "I believe that having a clear vision of what you want the company to achieve means you can put all your energy and passion into achieving the outcome you desire. If you don't know where you are going, how will you ever get there?"
With a goal in mind: "Work out the end goal and re-engineer your strategy backwards," he adds. "Every decision you make is about getting to where you want the business to be in the future."
5. Keep your house in order from the start

Finally, a successful exit or expansion should guide the way a business is conducted from the start. "The challenge is ensuring your house is very much in order. Make sure you have all your ducks in a row, from accounts, systems and personnel. The last thing you want is for missing information to cause delays and kill the deal," says Richard.
"Depending on the sort of deal you are doing, this will differ when it's either a trade sell, Private Equity or listing. You should ensure the business is catered for you to get maximum value."
 
We have a team dedicated to supporting entrepreneurs like you. Please get in touch to discuss your financial needs today.
Important information:
Investec Bank plc provides this media for information purposes only. No reliance can be placed on its content and Investec Bank plc does not accept any liability or responsibility directly or indirectly for any losses as a consequence of consuming this media. You should always seek independent professional advice before making any financial or investment decision.
Opinions, interpretations and conclusions represent our judgement as of this date and are subject to change.
Other Business Growth insights from Investec