Dr Dan Crosby is one of the leading exponents of behavioural finance, with particular expertise in the investment world. So his insights on managing our investment behaviour in these fraught times are particularly relevant.
Crosby was Investec Wealth & Investment's guest on a webcast entitled "Behavioural finance during and after the pandemic". This is the eighth episode in Investec's "Markets and investments in the time of Covid-19" webcast series.
One of the first points he makes is the need to stick to the basics, even when it appears as if the world has been turned upside. This is exemplified by the performance of the US markets over the last 30 years, a period that has seen a financial crisis, terror attacks and market crashes. Yet the market has returned an average of 8.5% a year for those who have been prepared to stay the course.
"But what is troubling is that the average investor in the stock market has kept only 4.25% of what the market has given, and why is that? Well the reason boils down to human behaviour," he explains. "It boils down to greed, and to fear, and to getting shaken from a plan."
However, he says, success comes not from anticipating or forecasting what comes next, but from staying the course.
Importantly, he says, your wealth manager can play a key role in this. Research conducted in Canada has shown that just a five year relationship with a wealth manager can add 1.5 times the wealth compared with investors who "go it alone". And over a longer period, the performance improves, to 2.73 times over 15 years.
There's another benefit from partnering with a wealth manager, he says. The research shows that investors are happier too.
So what is it that a good wealth manager does for investors? It isn't the ability to pick hot stocks, says Crosby. "The critical factor that accounts for this dramatic outperformance over time is in keeping people from making a critical error at a time of great fear," he points out.
Wealth managers can help investors when it comes to managing emotions. "In states of extreme emotion, our cognitive power is reduced by 13%," he says.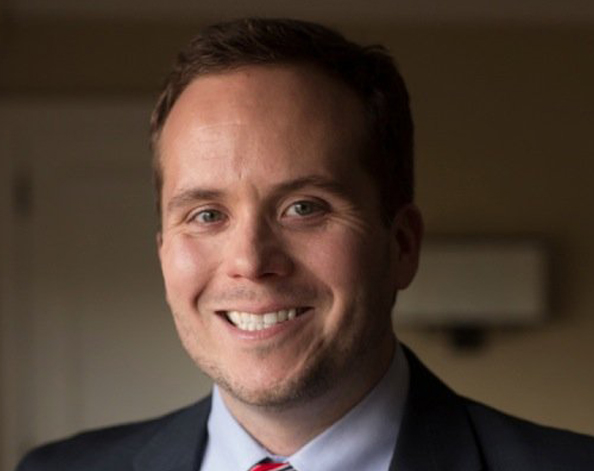 Dr Daniel Crosby, behavioural finance expert
Market psychology is mean reverting, meaning that bad times tend to sow the seeds for very good times and very good times tend to sow the seeds for very bad times.
Durability bias: why we project bad things into the future
Emotions can also be heightened during the lockdown, a period during which many people will be feeling lonely – a state that can be particularly harmful for one's physical and emotional well-being.
There's also a tendency to believe that the current situation caused by Covid-19 will persist into the future, the so-called durability bias (the human tendency to project the current market conditions into the future).
The world will change, but the disruptions may not persist to the extent people think they will. "The future will likely look a lot more like the past," he adds.
This means that in times of heightened emotional states, we should not be making dramatic choices about our financial lives. We should avoid another of the well-known biases – the tendency to always want to do something in a crisis when the best response is to do very little and stay invested.
The importance of self-care
It isn't all just about investment decisions though. We should also be focusing on self-care. Crosby subscribes to the five-part model for self-care, spelled out by the acronym PERMA:
Positive emotion – the need to have fun and enjoyment
Engagement – to be involved in meaningful work
Relationships – have strong relationships with family and friends  
Meaning – to try to work towards something bigger than yourself, such as charitable giving
Advancement – to always strive to be better today than we were yesterday
Crosby says he's optimistic about the future. Investing, he notes, is rooted in optimism, an approach that has stood investors in good stead over the years. Humanity is also durable and has tackled great challenges before and will likely defeat this one as well.
"The whole world is united in a common goal in a common fight and I would never ever bet against humanity," he says.
Explore the Covid-19 webinar series
Read more on Covid-19 and how it could affect you and your business