Frankie's first Derby 

"I watched my first 10 Derbies at Great Yarmouth because it was on a Wednesday, and I wasn't good enough to have a ride at Epsom. My first Derby as a rider was on a horse with no chance, so I didn't feel any pressure and I was able to just enjoy the day, but then I got the first taste when I was second on Tamure when Lamtarra beat me – I came so close."
First moments of the race
"When the horse comes out of the traps he doesn't know if he's going 1 mile, 10 miles or 100 miles. It's up to me to become friends with him with your body language, so he can slow down and speed up as I want him to. That's my job."
2007
First Derby win on Authorized
2015
Second Derby win on Golden Horn
14
Unsuccessful attempts before his first Derby win
First steps to victory
"The breeder is where it all starts, because the Derby course is a mile and a half. It takes breeding, training and preparation – everyone plays a big part."

First sign of a Derby winner

"A Derby horse doesn't fall out of the sky, it's made through training. The Derby is the ultimate test for a horse, and there are so many things you're looking for in the horse, and that it's improving. Epsom is a very peculiar course, and because it's so unusual, you'll find a chink in the armour if the horse isn't good enough; that's why the best horse wins.
It must face the pre-race atmosphere, the climb in the first five furlongs, running downhill on the camber, and the distance, because most horses that age never run that far. The combination to handle all of those challenges is what you're looking for. And you don't know until the Derby itself if what you've got underneath you is going to pass every challenge."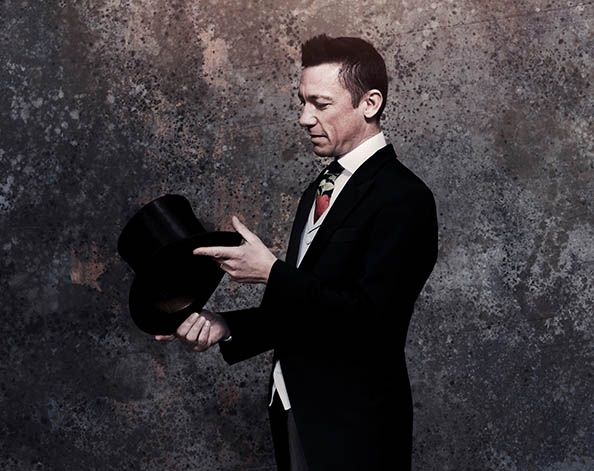 Frankie Dettori on the Investec Derby
There are no false results at Epsom. Whoever wins, wins because they're the best. That's why Epsom stood the test of time – there are no lucky winners at the Derby.
Frankie's first Derby win
"Having entered and not won 14 times, the Derby was becoming a pain in the backside. I had the press asking about it all the time, it came around every year and was getting a bit annoying. When I rode Authorized and he was a massive favourite, I did a press conference 10 days before the race and then said 'leave me alone because I need to concentrate', and got my head down. Authorized was the best horse in the field; my dad was there and just said 'keep it simple'. I sat in the middle, looked at the field and he won by five lengths.
 
"I remember turning into the strait, and that green strip looked so narrow, it looks like a runway, with the crowds beside it. I took my time, rode past everyone slowly, one by one, and then I knew I'd won. I didn't really enjoy it at the time, it was more of a relief – and it was one of the pinnacles of my career as it meant I'd won every classic."
And his second one
"In 31 years of my riding career, it's probably the most excited I've been after the race, to a point that when I knew I was going to win, my body went like jelly. I could not feel my arms and I felt like zapped out of energy."
"It was an incredible feeling for so many reasons, I was 44 years old, my kids had the banner when I left in the morning so they really understood what the Derby meant and to ride such a great horse like Golden Horn, so in all the races that I've won, that's the best emotional feeling that I've ever had."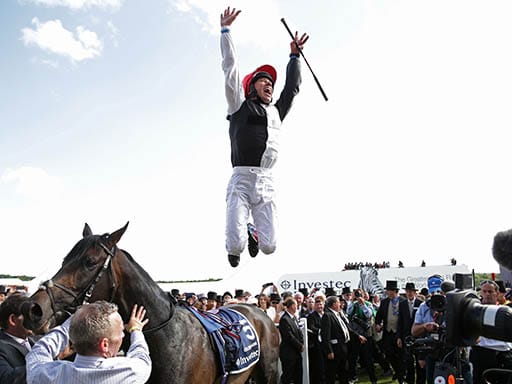 First flying dismount 
"I spent four winters in California and stole the dismount from a guy called Angel Cordero, but it wasn't until I won a race in 1994 that the trainer told me to do it. It didn't go down well at first with the Jockey Club. But as time went on, people encouraged me to do it. I still do it now, though perhaps not as well I used to, with the wear and tear. Now if I don't do it, people boo."
First thing to know: advice for young jockeys
"You have to find your own style and your own understanding, because this sport involves an animal, and every physical specimen is different – what works for me might not work for someone else. It's a big learning curve throughout your career. You learn from your mistakes, move on and develop, in style, mentality, and how you handle pressure – it doesn't come overnight."
Winners run a different race