Case study: Client purchases townhouse in Central London
The client
We recently helped a broker with an entrepreneurial client who was looking to complete the purchase of a recently renovated townhouse in Central London.
The challenge
The client's balance sheet was made up of both liquid and non-liquid assets, including interests in a portfolio of commercial properties and shares in various private companies. There were also interest in trusts and director's loans to take into account - anything but a 'vanilla' portfolio structure. The client needed a bank that would take the time to understand his balance sheet and income structure, which is where we came in.
The purchase of the townhouse ultimately became more complex, as the property's recent renovations had caused some planning issues which required remediation at cost to the client. As a result, the re-valuation on the property came in lower than initially expected. In addition, one of the major tenants in the income earning commercial property portfolio had requested a payment deferral, reducing the client's income profile.
The solution
Despite the residential property dropping in value and the reduction in rent on the commercial property, we backed the client and took a holistic view of their balance sheet, track record and long-term earning potential. We structured a 75% LTV mortgage fixed over a five-year term, with annual capital reductions to bring the LTV to 67.5%.
Our clients often come to us when they're facing a challenge that is too hard for the high street, or where expertise in the understanding of a complex balance sheet and/or income profile is required. This particular client came to us for both reasons and working collaboratively with our credit team to understand these complexities, we were able to structure a suitable solution that enabled the client to complete on the purchase. 
Have a question you need answered?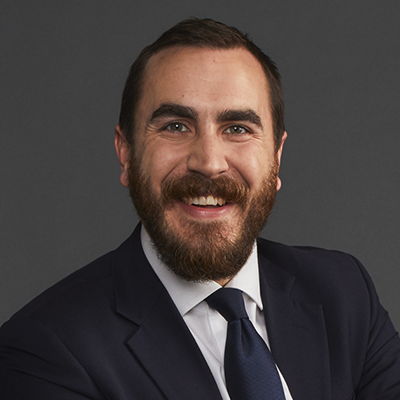 Joe Websper
Business Development Manager
Read more from Investec Private Bank