Water is a valuable resource, which is pretty much going down the toilet. By 2025, two-thirds of the world's population could be facing water shortages, while water demand is growing rapidly. The UK alone flushes 740 billion litres of perfectly clean water down the loo every year, which is the equivalent of more than 300,000 Olympic-sized swimming pools. One of the main culprits is the outdated design of our toilets.  
The toilet hasn't fundamentally changed since the late 1800s, and with UK toilets averaging nine litres of water per flush and accounting for up to 90% of commercial water use in buildings, it's not hard to see why the traditional toilet system has become inefficient. When David Phillips from Investec Emerging Companies was introduced to Propelair, he says "it was one of those rare lightbulb moments".

£8m
investment led by Investec
84%
water savings with Propelair's air-induced flush
95%
more hygienic than conventional toilets
David is based in Sydney, but was in London when he first heard about Propelair. After finding out more about the product, the business and the investment opportunity, he decided to do his own due diligence.  He had to return to Sydney that day, but then returned a few weeks later and spent a week on the road with the founder, meeting and speaking with their existing customers, seeing the product in situ, visiting the contract manufacturers and hearing about the product's benefits, some of which, he says, would never have occurred to him.

For example, not only does Propelair use 84% less water and 80% less energy than conventional toilets, it's a great deal more hygienic, reducing the spread of germs by 95% and removing 99.9% of waterborne contaminants. 
It also gives a fast, powerful flush, which reduces queueing in busy public areas, and the design is leak-proof. For commercial buildings and other high-use sites such as service stations and fast food outlets, this means huge savings in water, electricity and maintenance bills, as well as a healthier, safer and more productive workforce. Who'd have known that this was all down to the toilet?
SpaceX and Tesla founder Elon Musk once said that great companies are built on great products. David Phillips doesn't hesitate to make the comparison: "sure we're not sending people to space or reinventing car manufacturing, but Propelair has completely revolutionised one of the world's must ubiquitous daily used items. The scalability of companies like this, with virtually the whole world as your addressable market, is incredible".

When the investor is also a client
At the same time David was considering the investment opportunity, Propelair had organised to trial their toilets at Investec's then UK headquarters at 2 Gresham Street. Steve Hurley, head of transaction management at Investec, was the one who made the introduction to Investec's corporate responsibility, facilities and investment teams.

"My dad's a plumber, and I've followed the whole journey of Propelair since it was a concept", says Steve. In 2016, Steve and a colleague were working with another client on a waste management project. As he knew about Propelair, he also started calculating how much water – and millions of pounds – high-traffic buildings such as airports were wasting with conventional toilets. From this, the idea of a more significant relationship with Propelair flourished – hence the introduction to David in the Emerging Companies team.

Teresa O'Brien, who heads the environmental side of Investec's corporate responsibility efforts, was very interested in the product from a sustainability perspective. And, as the high-use first floor toilets of 2 Gresham Street were frequently blocked, the facilities team decided to give Propelair a go. Both teams were delighted – since the four Propelair toilets were installed in March 2017, no maintenance was needed, and in the first year just four Propelair toilets saved nearly 300,000 litres of water, without compromising efficiency. The statistics from that exercise were excellent. Because of the water tracking device that Propelair installs in toilet cisterns before and after installation, they were able to demonstrate that in the first 25 days, the four toilets at Investec's office had saved 31,000 litres of water, which is about the capacity of a road tanker.  
Now that Investec's new UK headquarters have moved down the road to 30 Gresham Street, guests as well as staff can all enjoy the Propelair experience. Following the trials, Investec made the decision to roll them out across all of its London footprint, as well as in Cape Town.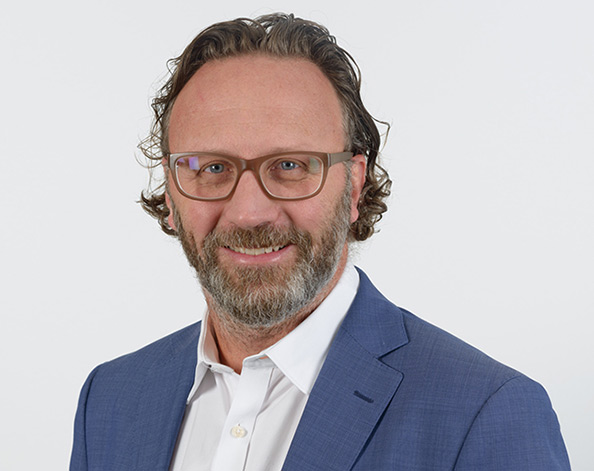 David Phillips, Investec
It's very rare to be part of such game-changing technology that also provides enormous social and health benefits while helping preserve one of the world's most vital commodities, water.
Off the back of the obvious financial and social benefits from the product, the next step was to convince Investec's Investment Committee that it should become the largest shareholder in a toilet company. According to David, this was actually easier than one might have thought. "One of the unique features of Investec is the ability to see opportunities that can often be way outside of 'business as usual' tram tracks, and this was certainly one of those situations".  
The committee saw the potential, and supported the venture. In fact, when David updates Investec executives on how the Emerging Companies portfolio is going, he's often asked about Propelair. "Nine out of 10 times they ask about the toilet business, often throwing in a toilet joke or two. You have to love this place!", he adds.

Saving water, money and Cape Town
After the investment, the new focus of Propelair is to accelerate business growth, at home and beyond. One of their new target markets is South Africa. With Cape Town recently going through the worst water crisis that a modern city has faced, their aim goes beyond following a great business opportunity – it's almost a duty of care.

Investec's Emerging Companies team works with other like-minded investors as well as businesses, helping to match them with the right opportunities. For Propelair, Investec brought Universal Partners into the investment. Between the two firms, they're using their local and global presence, and huge footprint in South Africa, to increase Propelair's potential scale. There are now numerous trials with well-known companies and institutions, including Investec, with very large orders expected soon.  
At home in the UK, Propelair also continues to expand. It was awarded the contract for all Moto service stations in the UK, and installations in the Thames Water offices, several McDonald's stores, Barclays's Churchill Place headquarters and, of course, Investec's new UK headquarters, saving millions of litres of water in the process.

"It's very rare to be part of such game-changing technology that also provides enormous social and health benefits while helping preserve one of the world's most vital commodities, water", David concludes. Conventional toilets have met their Waterloo. 
You may also be interested in