There is a danger, with Brexit approaching, that we let uncertainty cloud our judgement about which property investments are performing well. But worse is allowing doomsayers to dictate the narrative and obscure the positives in the UK market. 
In the now well-established purpose-built student accommodation ("PBSA") sector, we have seen continued activity, with developers and investors finding creative solutions to unlock untapped potential in new areas – in terms of both location and supply-chain.  
Young blood for a mature market
While there are valid questions as to whether we'll see a dip in the number of students from the EU post-Brexit, it's worth noting that these students have historically made up less than half of the non-UK student population.
The latest UCAS figures show a growing number of international students applying to study in the UK in 2018 – with the figure exceeding 100,000 and rising further over the next few years. 
Notwithstanding this, overall number of applicants to British universities has declined over the past couple of years. While this could be attributed to the declining number of 18-year-olds – which will continue until 2020 – the government needs to be more proactive about attracting foreign students to study in the UK. Universities UK for one has urged changes to the UK visa system.  
The Brexit debate continues to dominate headlines about the make-up of the UK's student population but there are rosier forecasts on the horizon. The relatively low number of 18-year-olds is set to improve beyond 2020 and forward-looking investors might find their target market – and therefore demand – increasing.   
Opportunities new and old
In places where local authorities have traditionally kept a firm grip on property development, including student accommodation, opportunities are finally starting to open up. In cities such as Manchester, Bath and Brighton, demand is high and supply is low, making them attractive propositions for developers. These cities' credentials are enhanced further by the fact that all three are known internationally, and Manchester in particular is projected to record positive economic growth.
It's not just traditional university towns that are providing strong opportunities. In Coventry, for example, the local authority has been spurred to grant student accommodation planning consents in line with investment by the university itself. Investors who were among the first to cast a wider net have benefitted after millions have been spent to construct new buildings, improve facilities and expand course offerings.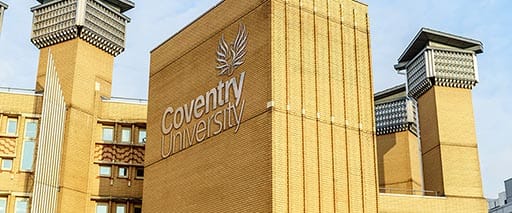 Coventry is one town that's granted planning consents in line with university investment.
As a result, student numbers have risen and a university that was once deemed solely a polytechnic is now considered among the best in the country for courses like occupational therapy, sports science and physiotherapy.  
And then there is London, which will always top investor wish lists for some, given the large  student population and subsequent demand. However with the new London Plan setting out stringent affordability criteria, pricing and quality have shifted sharply into focus. Developers and investors alike will not only need to think about value for money, but also really understand how these factors impact the student experience. 
Student accommodation, plus 
If there's anything that we can firmly take away from 2018, it's that PBSA has shed its status as an alternative asset class and thrust itself firmly into the mainstream. As ever, there is a healthy appetite for investments that provide that strong, stable annuity income over the long-term and opportunities still exist for developers with a keen eye and the ability to act decisively.  PBSA ticks both those boxes.  
But what of the future? It's a trend still in its infancy, but we're seeing some developers who have traditionally focused on student accommodation looking at a new sort of co-living model, incorporating build-to-rent into their investment plans.  With a built-in supply of potential occupiers, thinking about life after university is something forward-looking investors should be doing. 
What better way to entice a university-leaver into continuing their relationship with the same operator than to focus not only on the quality of the accommodation, but the packaging as well? More operators are ploughing investment into branding, and into consolidating their portfolios and platforms, creating a name that is both recognised and trusted within their respective areas. Typically in PBSA, residents begin with a turn-key property solution before graduating to a lesser property following university. Can this path be disrupted? In our view, there is an opportunity, and a challenge, for developers moving forwards: to extend the life cycle beyond graduation. 
This article originally appeared on Property Week.
Read more of our property insights