The past year has seen a period of economic turbulence. This means some of our clients are reconsidering their financial goals. This includes those who work in investment banking and receive performance-based pay.
How individuals use a bonus will largely depend on its composition, including the split across cash and shares, deferral and vesting conditions.
"At Investec, we understand the complexities that individuals face when they're employed in investment banking, such as foreign currency income, deferred payments and personal tax considerations," says Investec Private Banker Louise North. "This insight enables us to establish meaningful relationships when providing banking solutions."
Our approach includes tailored lending. "As well as looking at past compensation, we also consider some forms of guaranteed future cash flows, such as deferred bonuses and vesting stock, when assessing affordability," Louise adds.
Here are five ways to make your bonus work harder for you.

1. Upsize or refurbish property
Some Investec clients look to leverage their bonuses to make improvements to their existing property, or upsize to a new one.
This is when working with a specialist lender can help. "We often meet investment banking professionals whose bonuses or profit distributions make up the bulk of remuneration, with just 30-40% of income received through a cash salary or fixed allowance," says Private Banker Zoe Ross. "They're often interested in mortgages with a high loan-to-value ratio and then utilise bonuses or vesting stock income to reduce their level of debt as part of a bespoke repayment plan."
We consider an individual's bonus history and career trajectory when making a lending decision. "Our typical client is a high achiever in their field, so we are able to make responsible decisions considering known future earnings, avoiding a one-size-fits-all approach," says Zoe. "Where there is a foreign currency element to bonuses, we're able to take that into account when building a mortgage solution, as well as managing foreign currency exposure through our FX desk," she adds.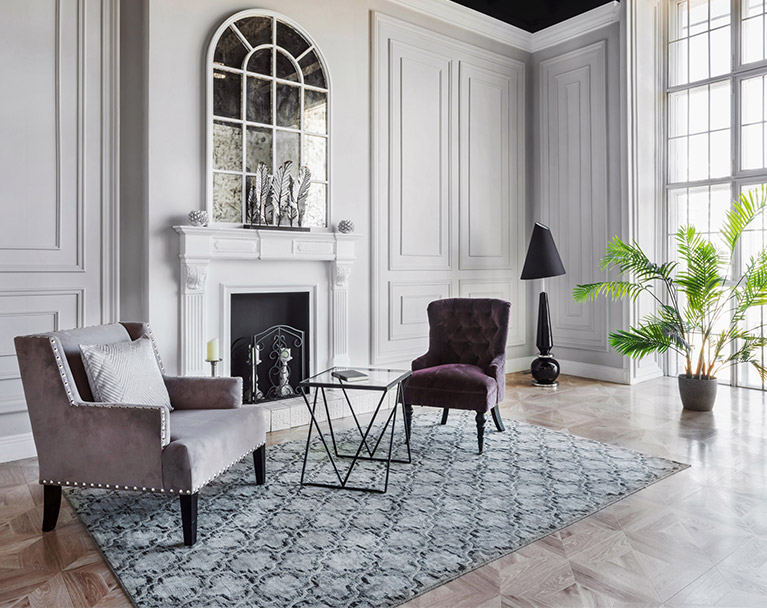 Zoe Ross,

Private Banker, Investec
Our clients are often looking to make improvements to an existing property or upsize to a new one.
Those looking to buy can often be time-poor. This is another reason why it can be a good idea to work with a specialist lender. "Because of our understanding of our clients' income profiles, we can work efficiently and often find them a financial solution in short timeframes when they find the right property," says Zoe.
In some cases, Investec can look to provide bridge finance to clients to help them purchase a new property before selling their existing one. Other clients are choosing to refurbish their current home rather than move and in this case our bankers are able to discuss other mortgage solutions.
READ MORE: How to leverage your bonus to upsize or refurbish your home
2. Invest in a buy-to-let
In the current economic climate, some clients are looking for opportunities to invest in property.
"We're seeing interest in buy-to-let properties in London and beyond," says Zoe. "Property is always a popular asset class and with average prices predicted to fall, there could be opportunities for those who are able to act quickly.
"That said," Zoe adds, "The buy-to-let tax landscape has changed in recent years, and so we're seeing some clients looking to purchase property as a limited company — or Special Purpose Vehicle (SPV) — to offset costs and maximise returns."
READ MORE: Case study: mortgage for buy-to-let with a Special Purpose Vehicle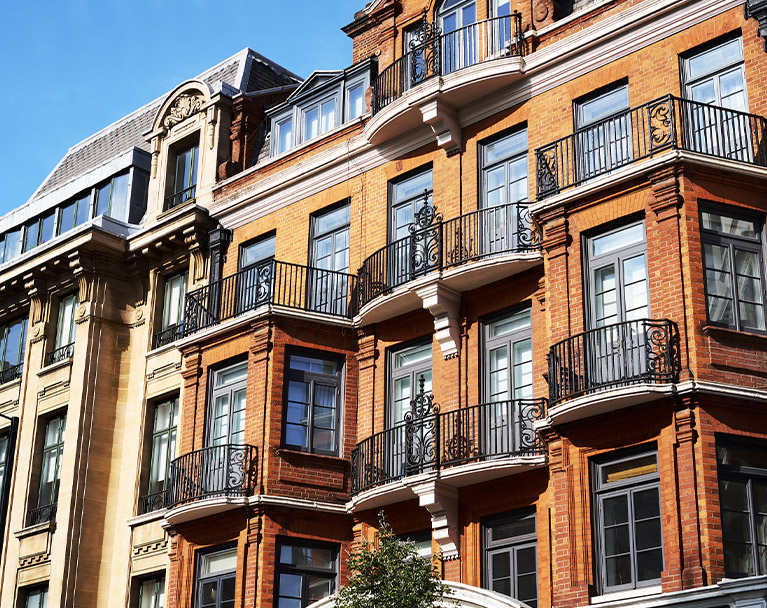 Zoe Ross,

Private Banker, Investec
As an investment banker, you may have unique priorities. Our team understand the nuances of the sector and strive to find tailored solutions to accommodate needs in one place.
3. Diversify your investment portfolio...
Liquidity events, such as receiving your bonus, can be an opportunity to review your investment strategy. Bespoke portfolio management could save time and put your investments in the hands of a partner you trust.
"As an investment banker, you may have unique priorities and requirements," says Zoe. "Because our team works with many investment banking professionals, we understand the nuances of the sector and strive to find tailored solutions to accommodate needs in one place. This includes introducing clients to our Investec Wealth & Investment colleagues."
A growing number of individuals are looking to access alternative asset classes such as venture capital and private equity. "For these investors, Venture Capital Trusts may be a tax-efficient opportunity to invest in entrepreneurial businesses," says Simon Bashorun, Divisional Director for Wealth Advisory.
READ MORE: Could you invest in a Venture Capital Trust (VCT)?
4. ...Or borrow against it

If you are looking to invest your bonus in a managed portfolio, it may be possible to borrow against it at a later date to fund purchases or raise liquidity.
A portfolio loan can allow clients to release funds in a fast and flexible way without selling down assets and incurring potential capital gains tax liabilities.
"Investec helped a financial services professional to purchase a holiday home by leveraging his assets in this way," says Zoe Ross.
READ MORE: Case study: Could you invest your bonus and borrow against the portfolio?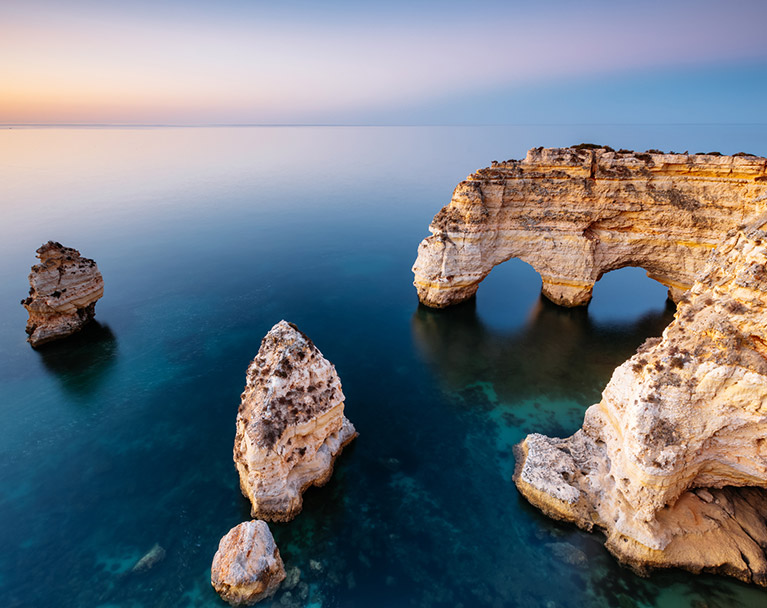 Zoe Ross,

Private Banker, Investec
Investec helped a financial services professional to purchase a holiday home by leveraging his assets.

5. Manage UK cashflow with FX

If you work for a US investment bank you may receive your bonus in US dollars. At a time when the Pound has been trading at historic lows, it's more important than ever to consider when and how to convert the payment to Sterling and give you appropriate value and spending power.
"We have UK-based clients who are partly compensated in US dollars. This means they have ongoing exposure to GBP/USD currency movements over time," says Private Client FX Dealer Greig Tonks. "For clients who share their immediate conversion requirements, we help them to monitor the market and aim to capture sudden movements in the rate. We can also facilitate longer-term planning. If eligible, this may include the use of FX forward contracts*, which look to hedge ongoing exposure and help secure an exchange rate on expected funds up to two years in advance."
READ MORE: Case study: Managing foreign currency exposure for banking professionals
For more information about how we can help you with your financial needs, please get in touch today.
Disclaimer
This article is for general information purposes only. The opinions featured are not to be considered as the opinions of Investec Bank plc and do not constitute financial or other advice. It is advisable to contact a professional advisor if you need financial advice. Your use of and reliance on any of this content is entirely at your own risk.
Investec residential mortgages are only available for residential properties in England or Wales and are primarily available to UK residents and subject to eligibility. Separate terms and conditions apply to Investec Wealth & Investment Limited.
* You can only book an FX Forward which is for an underlying personal or commercial spending purpose. Additional terms and eligibility criteria apply for FX Forwards.
The value of shares, and the income derived from them, may fall as well as rise. The information contained in this publication does not constitute a personal recommendation and the investment or investment services referred to may not be suitable for all investors; therefore we strongly recommend you consult your Professional Adviser before taking any action. Tax treatment depends on the individual circumstances of each client and may be subject to change in future. All statements concerning tax treatment are based upon our understanding of current tax law and HMRC practice and can be subject to change.
Separate eligibility criteria, terms and conditions apply to Investec Wealth & Investment Limited and Investec Bank plc.
Other Bonus Season Insights